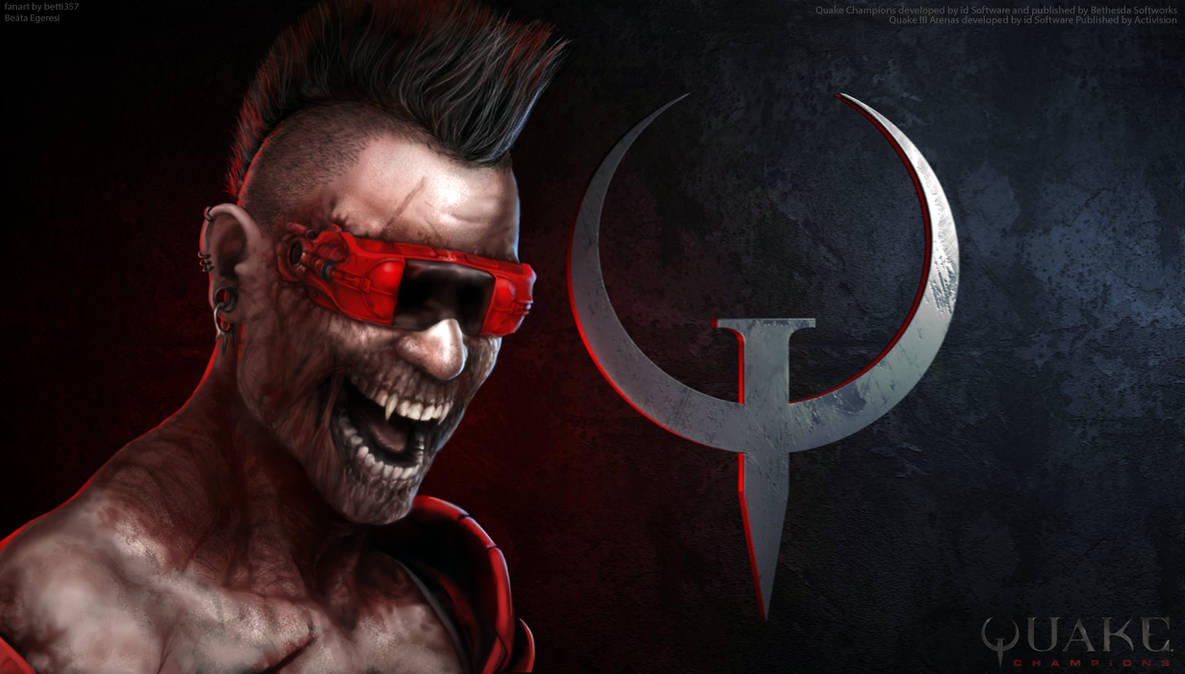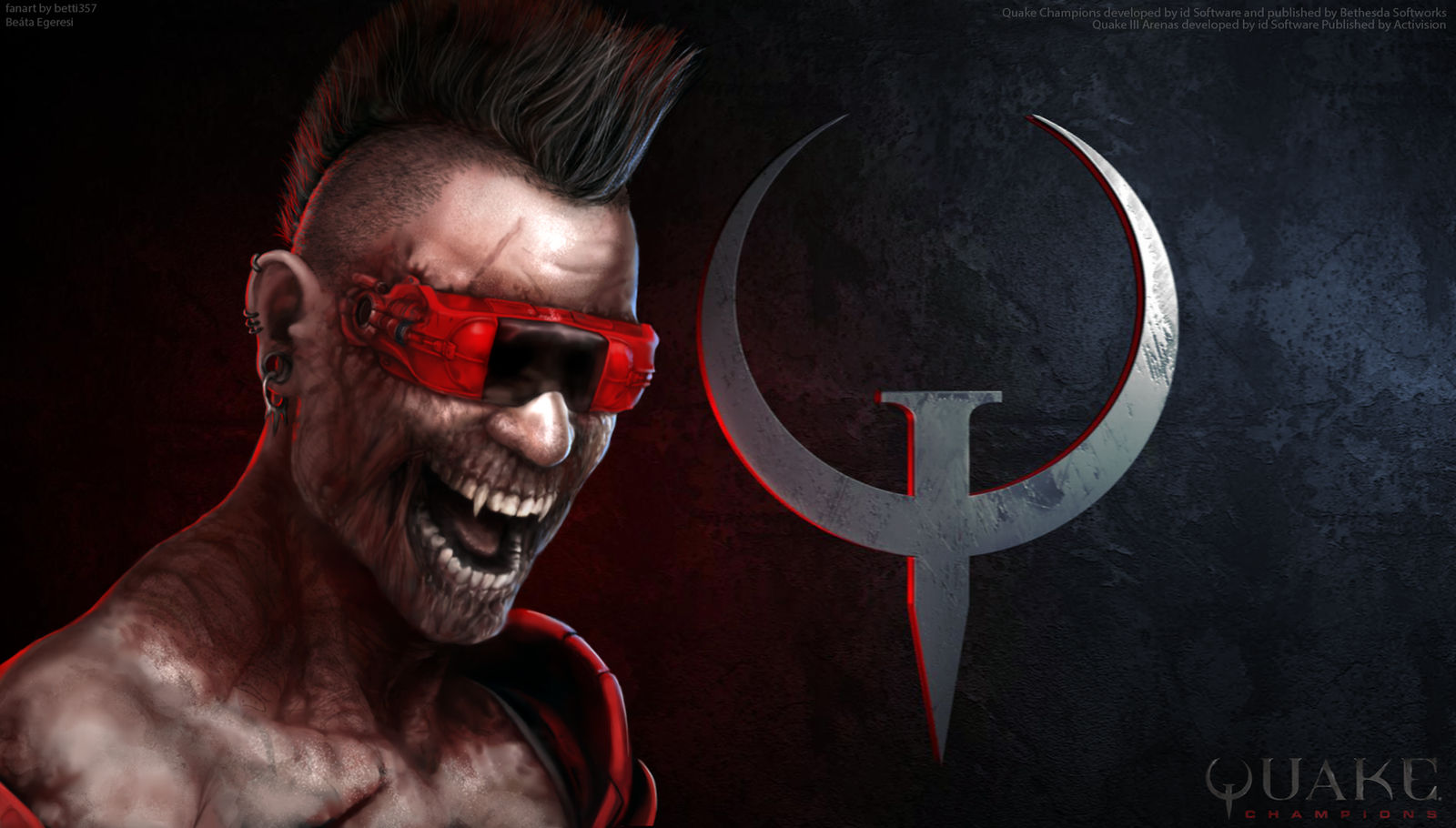 Watch
Anarki from Quake 3 Arena and Quake Champions ( I mixed the two style

)
Quake Champions developed by id Software and published by Bethesda Softworks
Quake III Arenas developed by id Software Published by Activision
The background of this pic is downloaded from google

on tumblr: soon
I'm sooo hyped for this game !!! And it's awesome !!! I can't wait to play with the final version of it

, I played a lot with the old Quake 3 Arena, so I will be there when the game will be released... *
The characters looks awesome, especially the old ones, but I hope they will recreate more characters from the old Quake 3 Arena...
I like the new look about Anarki but I still like the old one too

Raw gameplay with Anarki:
www.youtube.com/watch?v=lLEUD0…
Anarkis trailer:
www.youtube.com/watch?v=SlAi93…
okay yeah his speec is annoying but otherwise I like his voice


Oh, man! I hope me and Slash are still totally BFFs...! -Anarki, about a relationship between he and Slash. I have Quake III Arena as well, my ingame name being Archie, but with Anarki's colourful text. I hope I can run Champions, but if I can't, I'm not gonna be happy. [If I don't get some action soon, I'm gonna start flipping tables! -Anarki, about his impatience.]
Reply

Amikor évente egyszer felnézek Deviant-ra, hogy keressek valami random art-ot, és ha találok valami böszmejót, azt is magyar csinálta

Ez állatkirály lett!
Reply

xDDDDDDDDDDDDD köszi, hát elég lenne évente felnézni erre az oldalra, olyan ratyi lett az évek folyamán

és köszi mégegyszer xD neked meg marhajó a profilképed

Reply

Vadrigar announcement voice:Anarki
Reply

Ez túl fasza, ez maga a faszaság

DD
Reply

hát igen...ilyen amikor nem járok devire, baszki, nagyon überbrutál lett. Hiányzik azért a régi, meg a varrt szájú :C de naon fasza, csináljál még sok ilyet ouo mondjuk next one a visor? nananana?
Reply

I'd say this is a lot more awesome than the original. I was a bit disappointed that they didn't sewed his lips D'X But still, this is such a nice work! No, Amazing work!
You're not the only one who's hyped over the new game!
Reply

hehe yea that would be fun to have, this version and the sewed lips one... I hope they will add more skins later
and thanks glad to hear you like it

I plan to draw more characters from Q3 and QC

I'm curious which characters will they plan to put in the new game
sadly I read there will be only 12 champions? :/ I hope they will change that haha
Reply

Yeah! Indeed!
I'm trying to draw them as well, but it's hard when you have an Artblock. At least I got a fanfic of Visor and Anarki X'D For now.
Yeeeah. I hope there'll be Klesk!
Reply

Reply

YEEEP!!! That's scary! But so awesome!
Reply

Reply