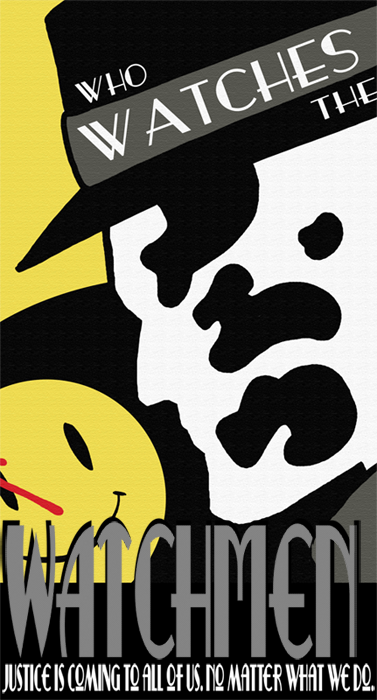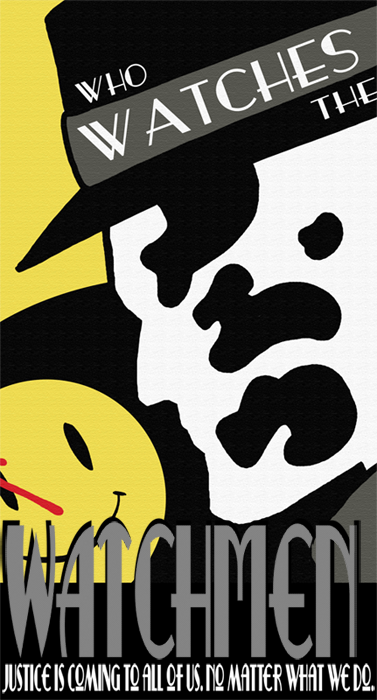 Watch
Who watches the watchmen?

just a fun lil thing drawn for the prompt 'vintage posters'
I haven't gone to see the film yet, but I am harboring hope that it will be decent.

I dig this. The cutout style is fantastic, and the lettering is very eye-catching.
Gotta say, and I know this is weird but still... Love the nose. Side views are hard for me so I'm always impressed when someone does them well.
This does pretty much match your prompt in every way, and wonderfully so.
Reply

nice vigil, nice. you read the book?
Reply

of course! i have it next to my bed right now actually, i was rereading it last night. i have been trying to get my family to read it, my parents went to see the movie and didn't like it because they didn't know what they were getting into hahaha
Reply