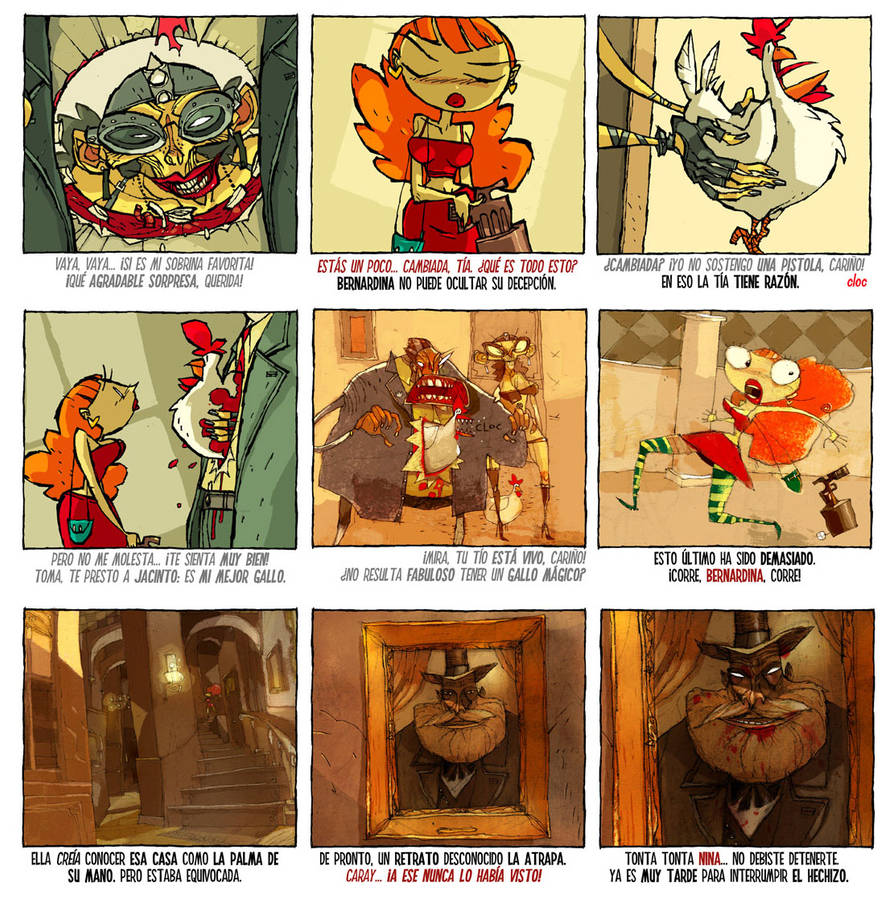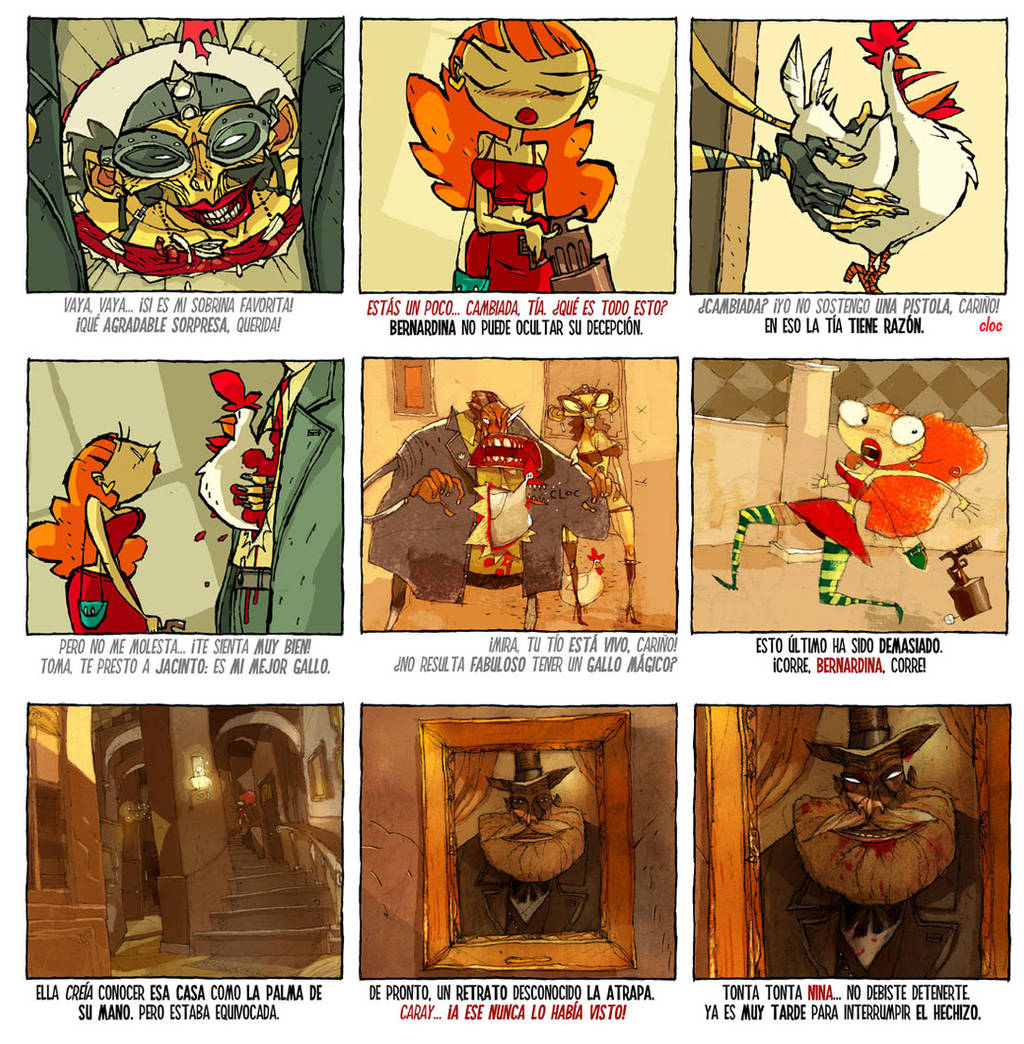 Watch
The beginning... here:
[link]
The story continues.
(10) -Well, well... if it is my favorite niece! What a lovely surprise, my dear!
(11) -You're a bit... different, Aunt. What's all this about?
Narrator: Bernardina can't hide her deception.
(12) -Different? I'm not the one holding a gun, darling!
Narrator: Aunt was right about that. *cluck*
(13) -But no matter... It looks good on you! Here, I'll loan you Jacinto: he's my best cock.
(14) -Look! Your uncle is alive, honey!
Isn't it wonderful to have a magic cock?
(15) Narrator: That was just too much. Run, Bernadina, run!
(16) Narrator: She thought she knew the house like the back of her hand, but she was wrong.
(17) Narrator: Suddenly, a mysterious portrait catches her.
-Damn... I've never seen that one before!
(18) Narrator: Stupid, stupid Nina... You shouldn't have stopped.
It's much too late to stop the spell.
Many-many thanks to ~Thelios (10) and ~Grevola (11-18) for the nice translation.