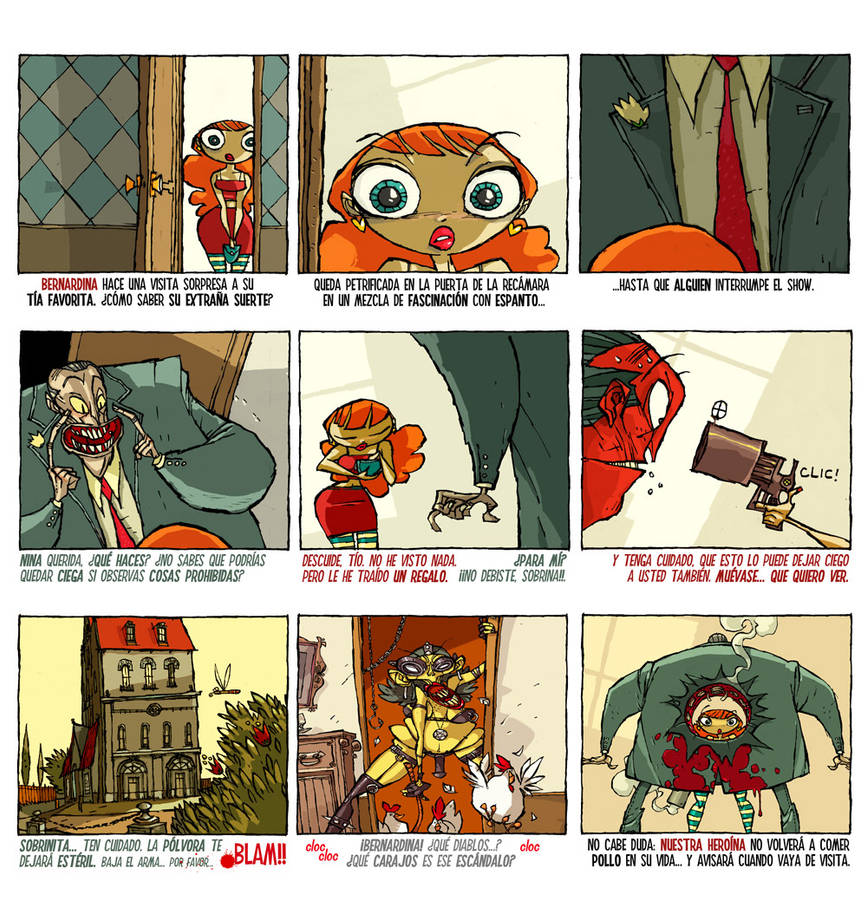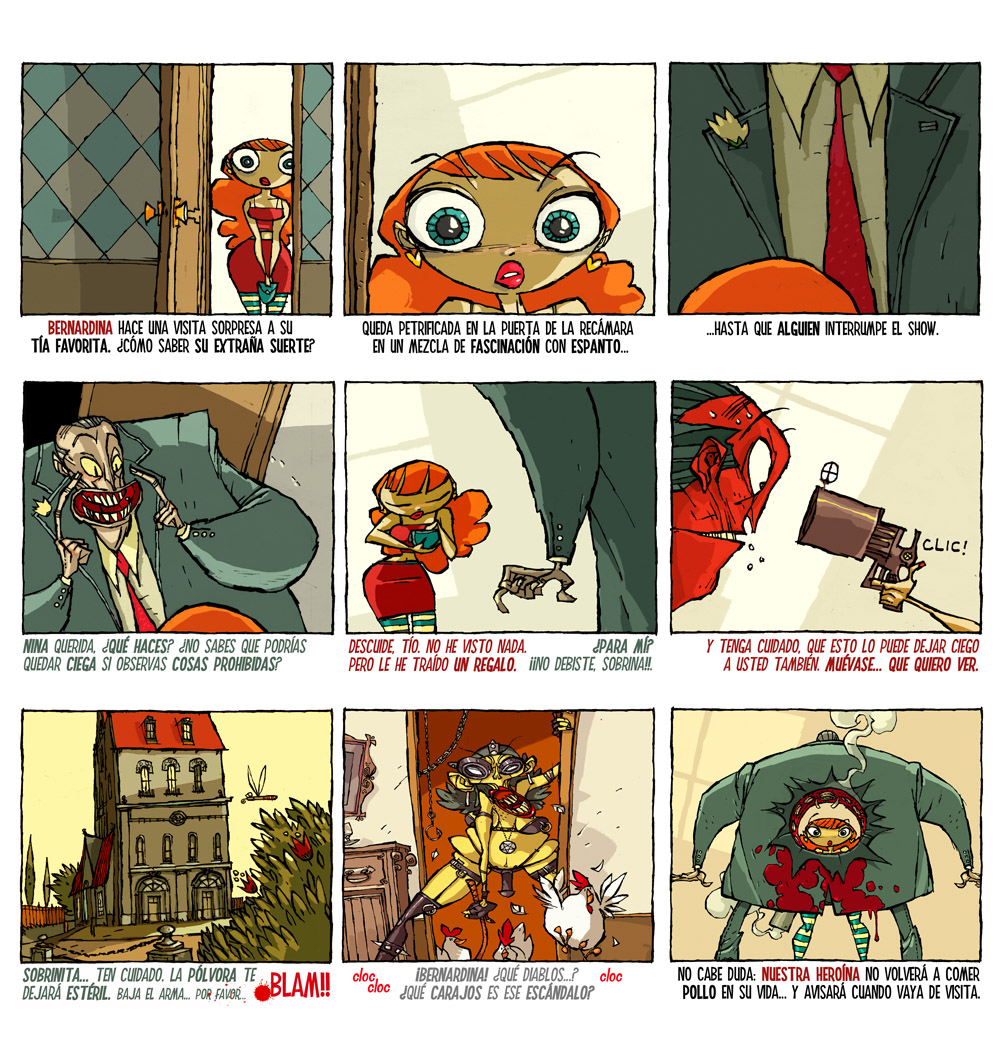 Watch
(1) NARRATOR: Bernardina makes a surprise visit to her favorite aunt. How to foresee her strange fortune?
(2) NARRATOR:She stands petrified at the room's door in a mixture of fascination and terror.
(3) NARRATOR:...Until somebody interrupts the show.
(4) -Dear Nina, what are you doing? Don't you know that you could become blind if you stare at forbidden things?
(5) -Don't worry, uncle. I saw nothing. However I brought you a present.
-For me?, You shouldn't have, my niece!!
(6) -And be careful,'cause this can leave you blind as well.Move out... I want to see.
(7) -Little niece. Be careful.Gunpowder will leave you sterile. Put down the gun... Please... BLAM!!
(8) -Bernardina! What the hell? What the fuck is all this racket?
(9) NARRATOR: There's no doubt about it, our heroine will never eat chicken again... and will call before she comes visiting.
MANY-MANY THANKS TO ~Thelios FOR THE NICE ENGLISH TRANSLATION!
(will be continued...)