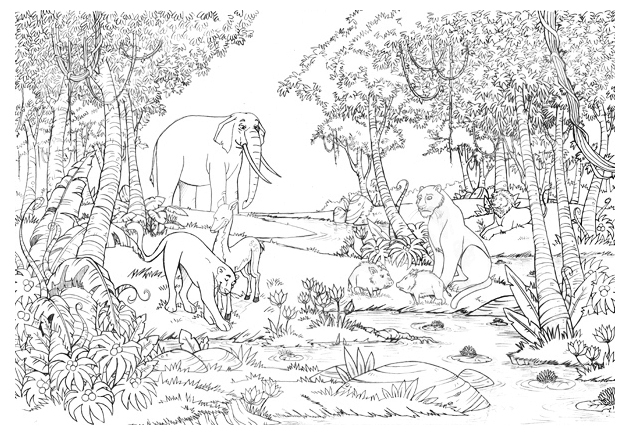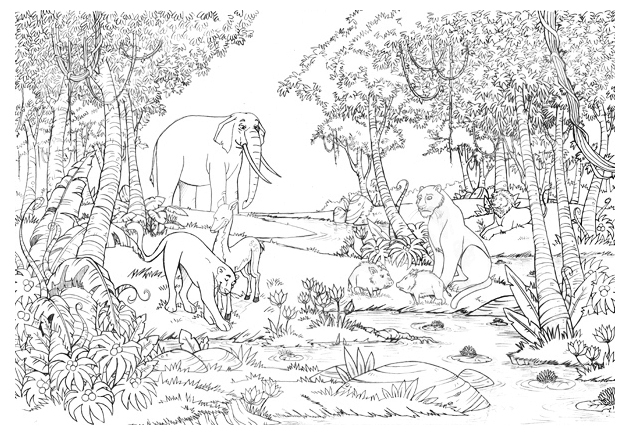 Watch
Another illustration done for "The Jungle Book" by Geronimo Stilton

Edited by PIEMME
Reference RED WHALE

Ciccia son tutte grandiose queste tavole!!! *_*
Reply

The animals are cute and the details of the wood is amazing! Wonderful work I love it!

Reply

I'm confused. Who is Geronimo Stilton? She did not write the jungle book. Rudyard Kipling did.
Reply

yes! you are right!!! but there is a mouse in ITALY called GERONIMO STILTON (it is a comic character) that is the story teller of a large variety of story (books illustrated for child)and he has a series of books called "GREAT CLASSIC STORY". These books are famus story that are arranged in a soft version (in a mouse version with mouse-people) and illustrated for child. Inside this book you can find the bibliography of the real autor (it is like it vas edited by this mouse called Geronimo Stilton)... I'm no sure I'm clear... really sorry for my english

Reply

Oh, il Libro della Giungla! quasi, quasi ne metto qualcuna anch'io

Mi piace molto la posa della pantera..e anche i cinchialini!
Reply

E poi, sì, mettile mettile, così ti linco

!!
Reply

Grazie ^^ ma tu sei la "mamma" anche di Mowgli?... io pensavo di no, perché i character avevano uno stile diverso (non so perché ma mi è venuto in mente che li avesse disegnati un ragazzo... )
Reply