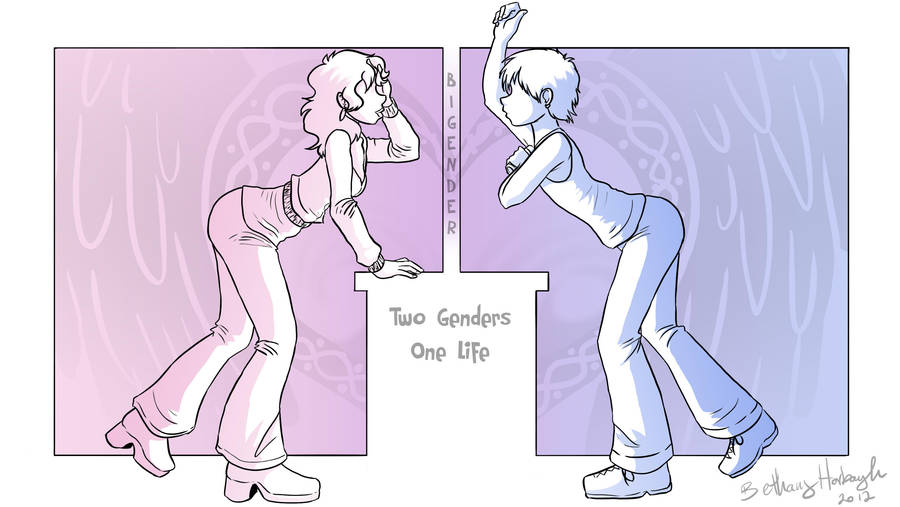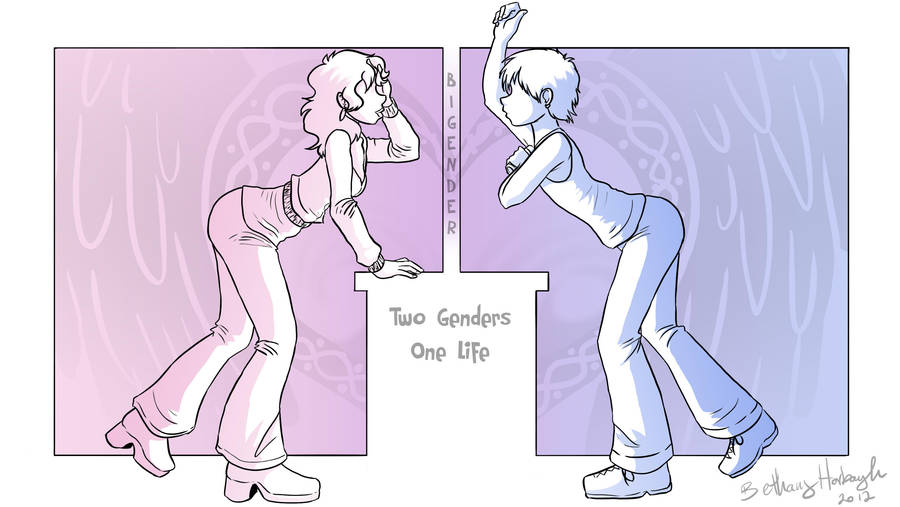 Watch
This is based off this awesome wallpaper -->
[link]
I decided to do my own for how I feel. It's going to be a little bit of an explanation, but I shall do my best to answer any questions.
Bigender is the term given to a person when they identify themselves as both male and female; either one, both, or neither at any given time. Someone born one gender (either male or female) will relate themselves as a female some days, and relate as a guy others. It's not a tomboy thing for me. I feel like I'm supposed to be a guy on those days. The way I talk, my temperament, and my interests can change drastically, depending on the day. My female side takes to purses, clothes, colours, and crafting. My male side takes on mechanics, cars, sports, and construction. Some people may say split personality. It doesn't matter. I see myself this way. And I'm comfortable with it.
For those of you who ask, yes, my husband knows about it. He is completely fine with how I identify myself, as I am still in love with him 100%. He is the most wonderful guy I've ever met, and I'm not giving him up. EVER.
Gender changes happen within days or hours of themselves. I could start as a female in the morning and end as a male at night, depending on how the day progresses or how my emotions go. I will say, though, that my guy side often comes out when it's better for my FEMALE side to be out (aka: awkward facial and spa night).
I have always been like this, but I have just recently discovered the term. If you need a more common term, it's transgender. And, yes, I am Christian. No, it doesn't affect my faith. NO, I won't go to hell. Please don't argue this point. It'll only serve to have your comment deleted. This is my personal belief. You can choose to ignore it.
I hope you all understand. If you have any questions, please let me know. Thank-you.