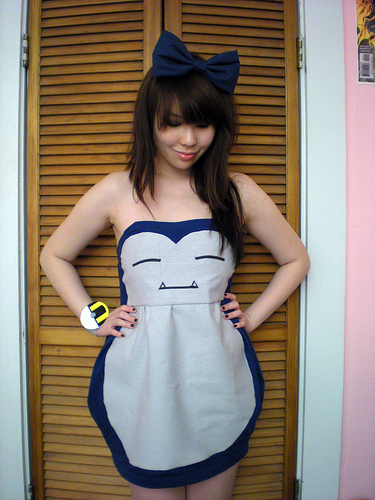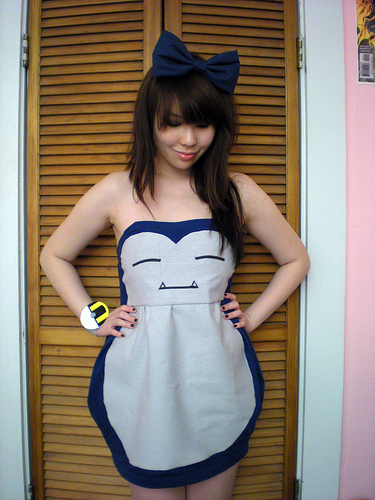 Watch
My friend had a Pokemon-themed birthday party and wanted us all to dress up... so I made a Snorlax bubble-dress

I made the dress out of fabric from two XXXL t-shirts [one in dark teal and one in tan]. I screenprinted eyes and mouth, appliqued the tan pieces onto the teal fabric, and sewed it into a strapless bubble-hemmed dress.
Unfortunately, I do not have a tutorial available online, however I have provided some extra tips as to how I made the dress within the comments below, so feel free to check 'em out

I made a matching bow for the ears and an Ultra Ball brooch, which I ended up pinning onto a cuff bracelet instead of onto the dress itself.
... my pink recorder served as a Poke-flute, however, I think that I'd like to make a Poke-flute necklace to match this ensemble in the future <3
Featured on
Kotaku
,
ComicsAlliance
,
GamesRadar
,
The Daily What
,
Lookbook
, and of course,
Deviantart's Weekly Feature: Artisan Crafts
. Thanks for the kind words, everyone

Check out
this adorable illustration
, created by

that was inspired by my Snorlax dress