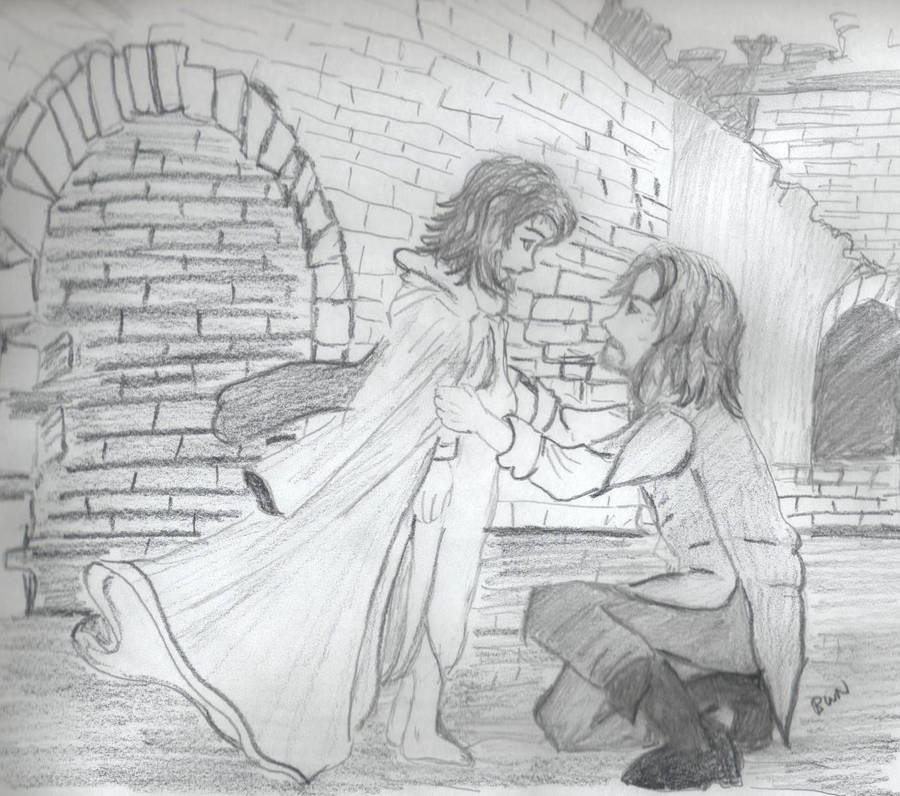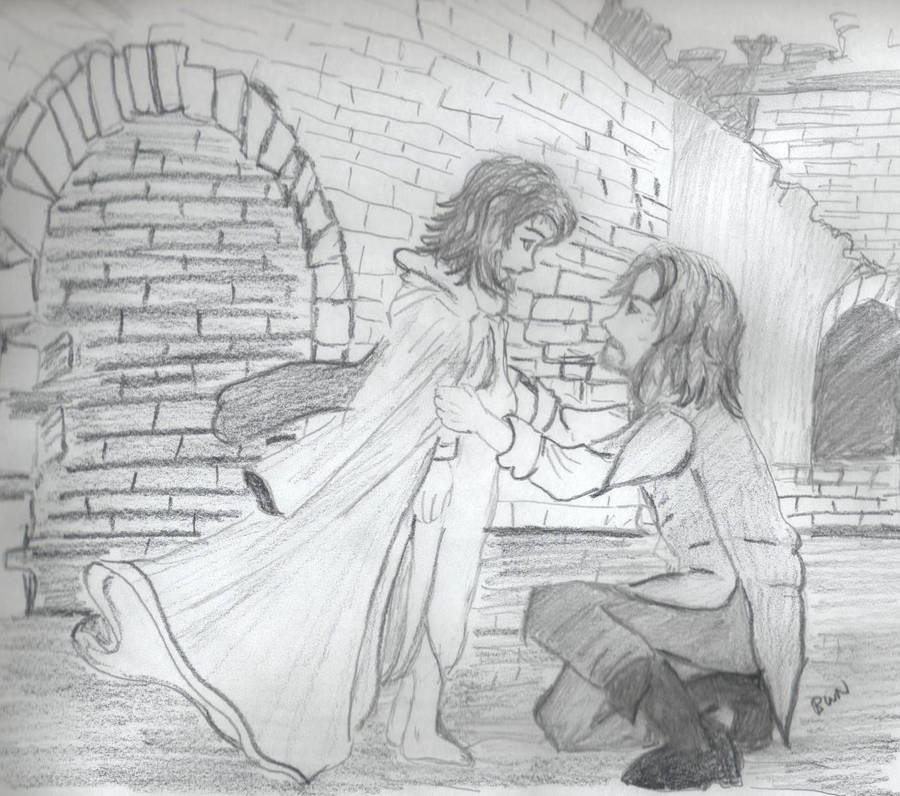 This is an illustration of a fanfiction story where Faramir meets little Eldarion.
I am submitting it for the First Meetings contest

oh this is the one where Eldarion sees...Pelendur's ghost, was it? Argh, I can't remember. But I loved it!

It's so sweet.
Reply

Very cute, though I don't understand why Faramir would first be meeting Eldarion when the boy was already four or five years old, unless Eldarion was born in Annuminas during Elessar's stay up North around 16 F.A. Faramir's Ithilien home was than a day's ride from Minas Tirith, and would probably have, as the Steward of Gondor, spent a lot of time in the White City.
Reply

It was part of an AU series written by a friend, so it would probably take reading the story to understand it. In the story Eldarion was sleep walking away from where he would normally be, which would have been the nursery. I think just because Faramir might have been in the city a few times (or several times) doesn't mean he would have seen Eldarion when he was there. Or even if he had seen him, might not have officially spent time talking to him. Considering Eldarion was the heir to the throne, he probably was pretty closely watched and may not have had that many opportunities to be out and about in the city, so I think its feasible that they never really 'met' until Eldarion was a few years old.

I'm glad you thought it was cute though. I thought the description was sweet, so I volunteered to draw this for her.
Beth
Reply