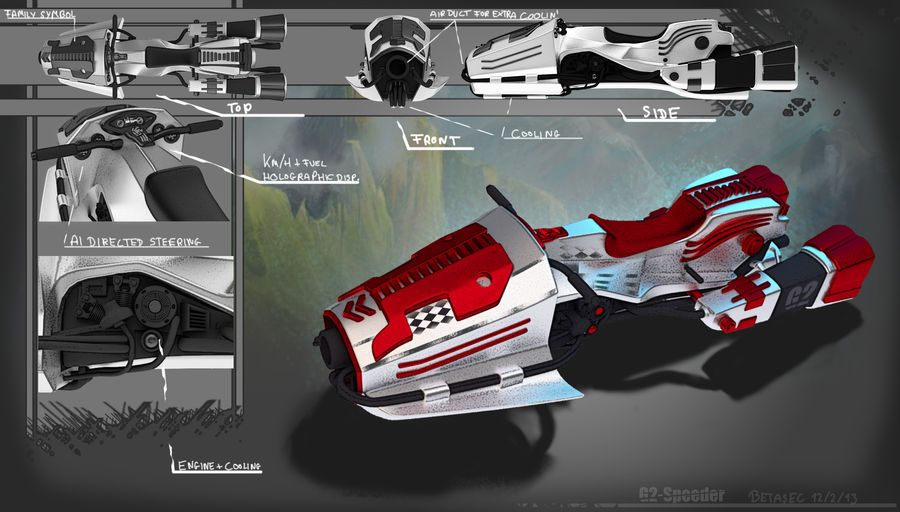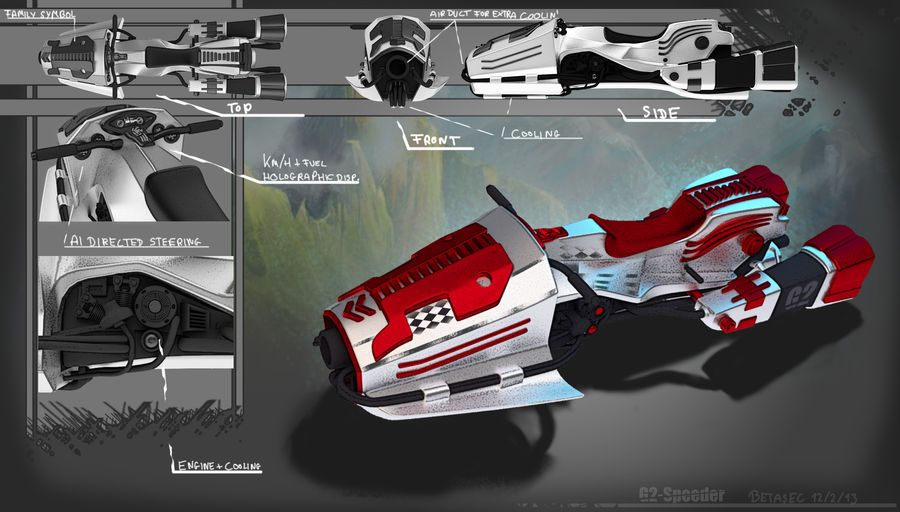 G2-Speeder
A noble vehicle for Ancient Beast's Pride realm. It is an AI driven air cycle, with holographic displays and a combined cooling system, made by one of the families living on the floating city.
I am still trying to find my style with this approach, it should be readable though.
Timelapse is here:
[link]
p3D.in:
[link]
Blendswap:
[link]
Enjoy.
---
Latest Blender + Cycles + Photoshop

I watched your YT vid on this and it was awesome!
Reply

Excellent update the model looks just as cool in blender as it does here, great style to the vehicle. Its very interesting seeing your workflow in the video too and in particular the amount of work you put into the greebled engine section, that looks great too and certainly adds to the model.
Reply

Thanks man! It is really good to see that someone appreciates my stuff. I am glad that you like it.
Reply

Reply

Great rendering, excellent style, very well designed and a terrific presentation too.
Reply