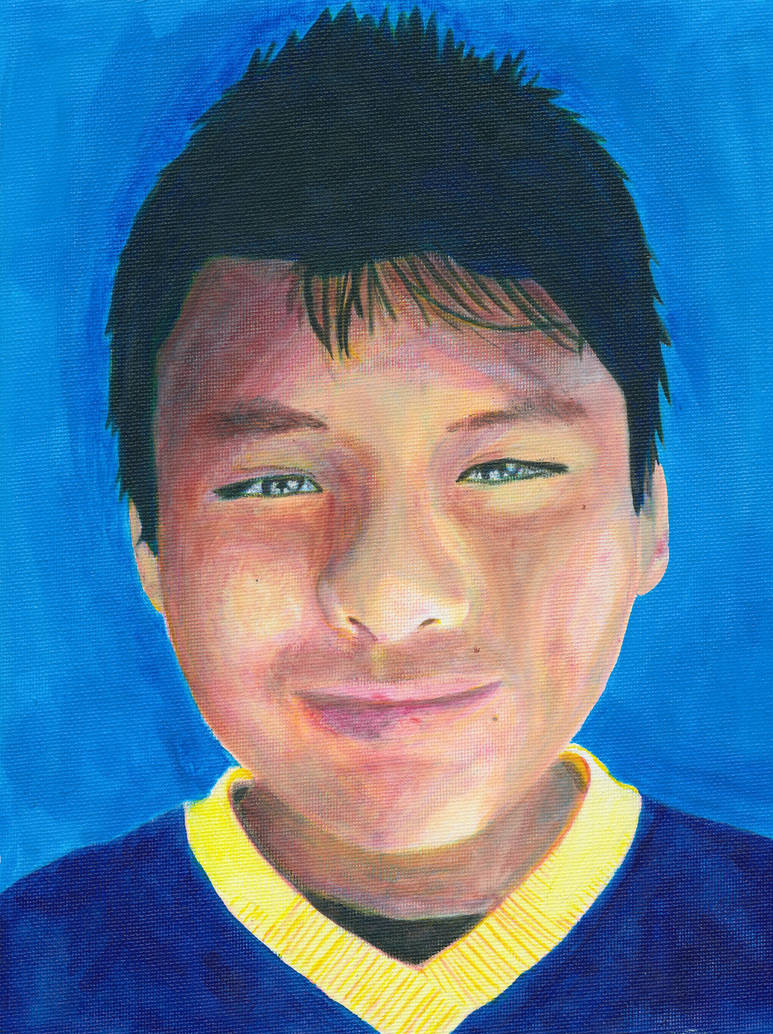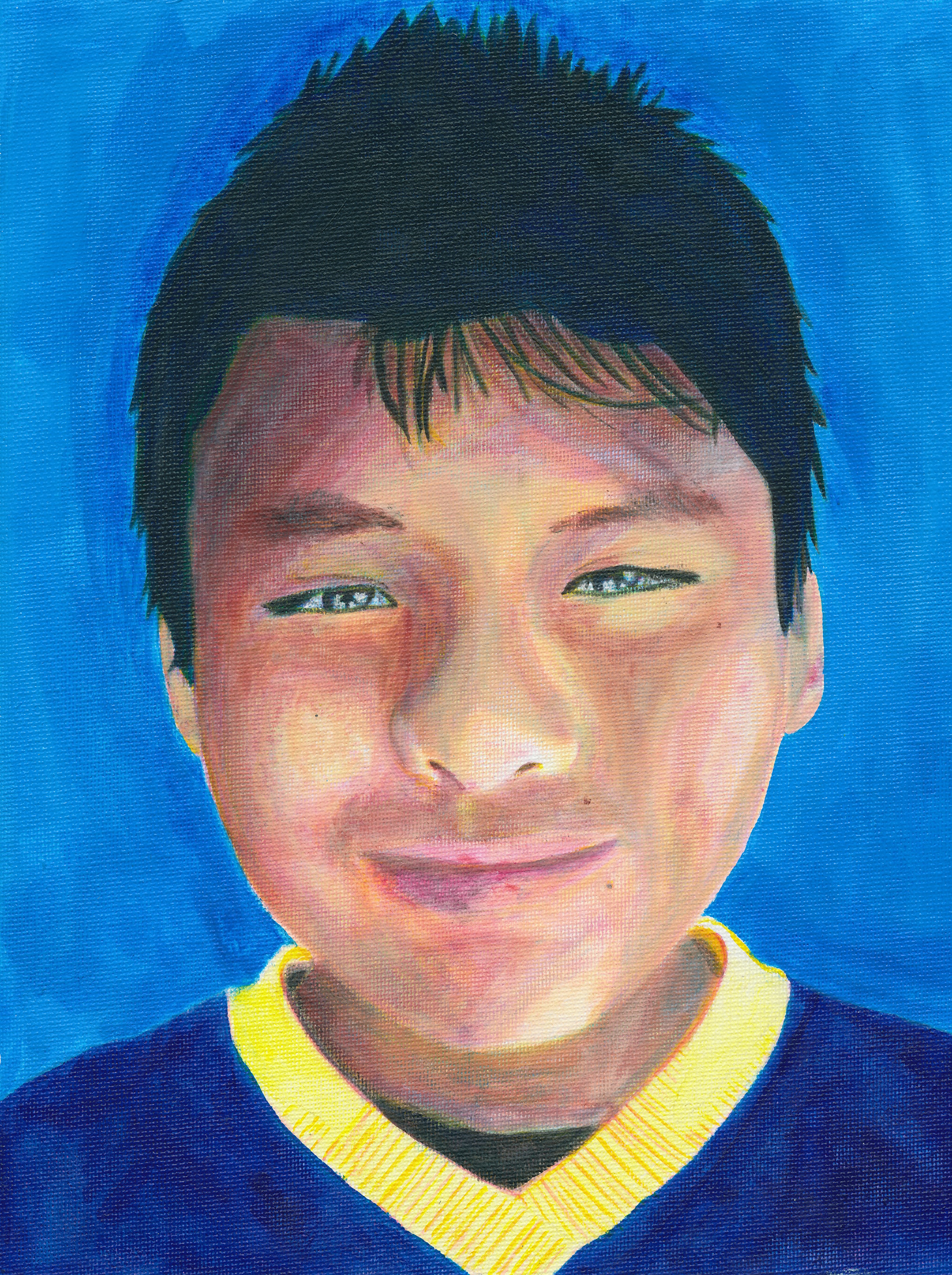 Watch
okay I can't believe I never posted this before now!
I did this portrait months back for a kid in Bolivia.
He was from a poor area, and his family didn't have much.
So an amount was donated and I received a photo of a random kid to paint him a portrait. (all the info for this project can be found at
The Memory Project Website
It took a few weeks to do this project, setting a few hours a day aside.
Months later I received a copy of a video, of the kids receiving their photos. I think I saw him in there.


Reply

I like it it's cool I wish I could draw like that keep up the great work my friend. 😱😎🤩
Reply

Thankyou!
It's all painted entirely with real acrylics in a layering technique common to printers, CYMK.
After that I finished by mixing some browns to add a thin top layer to those previously added layers on paint.
Reply