My style of art is limited mainly to pencil and pen on paper and what I can accomplish between classes. I pretty much taught myself to draw in the blissful solitude of the back of class from elementary onward. As an animal lover, they've literally been all that's ever shown up on my paper. I enjoy challenging myself to draw different species and positions while hammering anatomy into my head. Paleoart is also a growing interest to me.
One of my favorite subjects also include anything grotesque, the creatures that appear in nightmares or the images of any disturbed mind. I have less of these mainly because I'm quite strict on myself with them, and therefor only submit what is perfect to my mind at the time. Though, they are by far the most entertaining to draw.
My interests include arthropods of the family Arachnida, reptiles and other 'exotic' specimens. Honestly it's more of an obsession. Reading is a habit, cleaning up snake poop and collecting tarantulas are some others. To make me happy, give me a big glass of hazelnut iced coffee and a long movie, with exactly two tablespoons of sugar, quality animation and good music.
:thumb267775891: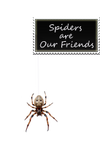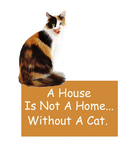 :thumb200508268:




Favourite Visual Artist
Ken Wong, Frank Frazetta
Favourite Movies
HTTYD, Gladiator, Lord Of The Rings, Mulan, Brother Bear, Tarzan, Jurassic Park, Donnie Darko, Edward Scissorhands, Spirit, Miyazaki films
Favourite Bands / Musical Artists
Bring Me The Horizon, Windir, Nine Inch Nails, Muse, Dream Theater, Alesana, Hans Zimmer, Two Steps From Hell, Enigma, Phil Collins, Black Sabbath, Florence and The Machine, Jónsi/Sigur Rós, Within Temptaion, Woodkid, One morning Left
Favourite Books
Warriors, The Unwind Dystology, Guardians of Ga'hoole, Life Of Pi, Modoc, Water for Elephants, Tygrine Cat, War Horse, I am The Great Horse, The Sight, Hatchet, Black Beauty, LoTR, Watership Down.
Favourite Games
Games... well let's see... Legend of Zelda (MM and OoT) Pokemon Snap, Zoo Tycoon... I'm not a huge gamer ._.
Favourite Gaming Platform
N64/SN or computer.
Tools of the Trade
Pencil, pen, camera and mouse.
Other Interests
Riflery, Inverts/Reptiles