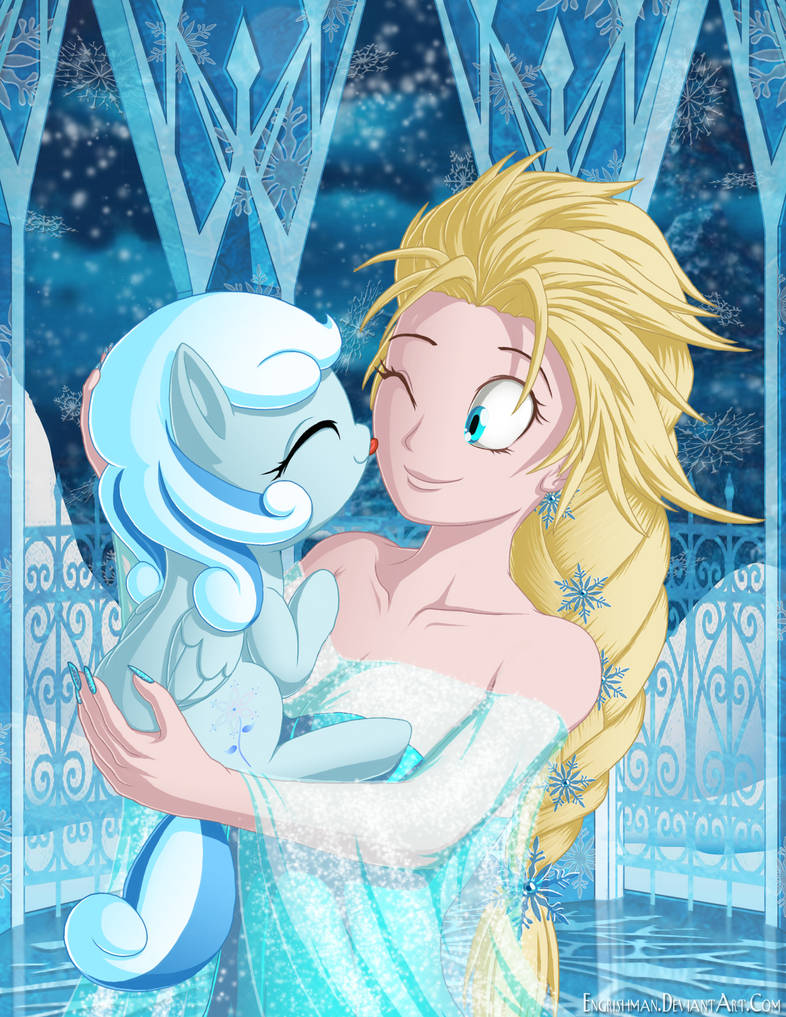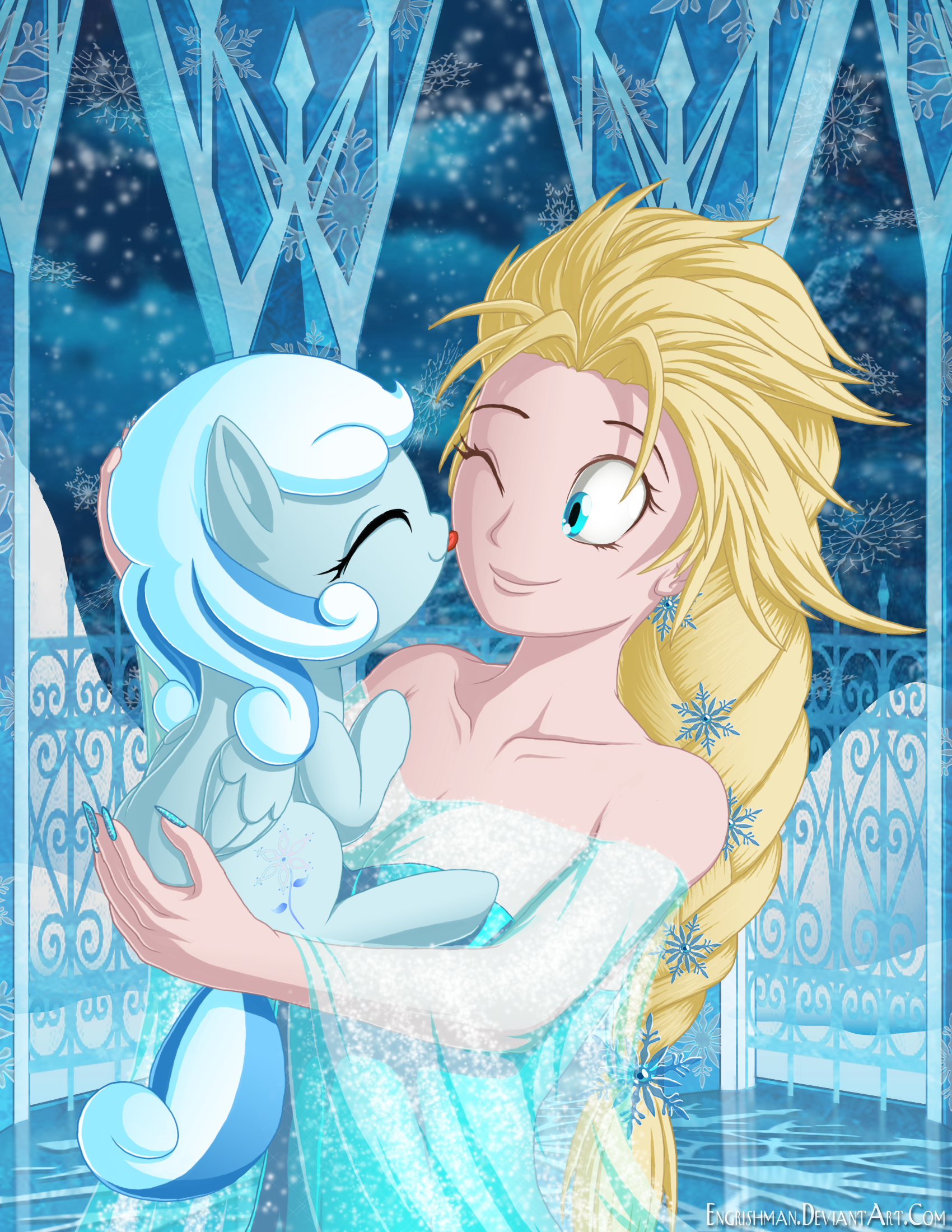 Watch
Hey, do you wanna build a crossover? In Summer? For the first time in forever? Because love and tolerance are an open door! Even if this one was a fixer upper!
Bluest thing I've ever drawn.

I tried out a whole bunch of new brushes and filters on this one! I learned quite a bit doing the background, and the tedious work of it all was the most painful fun I ever had. Also, it was a nice excuse to draw a human again

Snowdrop (c) Silly Filly Studios
See their Snowdrop animation here:
www.youtube.com/watch?v=do6RDS…
And be sure to check out their site:
sillyfillystudios.com/
Elsa, Frozen (c) Disney
Snuggles (c) Both of your arms, with considerable back muscle effort to support a filly's weight plus your rather well-endowed chest
Where do I begin here...ok how about this. Holy monkeys, this is adorable overload.

Okay, with that out of the way. This is outstanding piece of art work. Despite being what I think is an anime style, you've done an excellent job in capturing Elsa's beauty and Snowdrop's cuteness. And while normally I would complain that most everything is blue, there's enough of a difference in each of the blues that none of them fade away into the other. And you have also included a few impressive effects like the transparency of Elsa's dress (Nice touch), the ghostly silhouette snowflake falling around them (very pretty), and the almost crystal like snowflakes in Elsa's hair (Those are awesome). Even the background, while very simple, is very well done.

Now usually when do these critiques, I give a "I think it's good, but here's your problems' critique. I can't do that here. As any problems I have with this would be nothing more then nitpicking. So, I applaud you for creating what I can honesty call a masterpiece.
The Artist thought this was FAIR
13 out of 13 deviants thought this was fair.