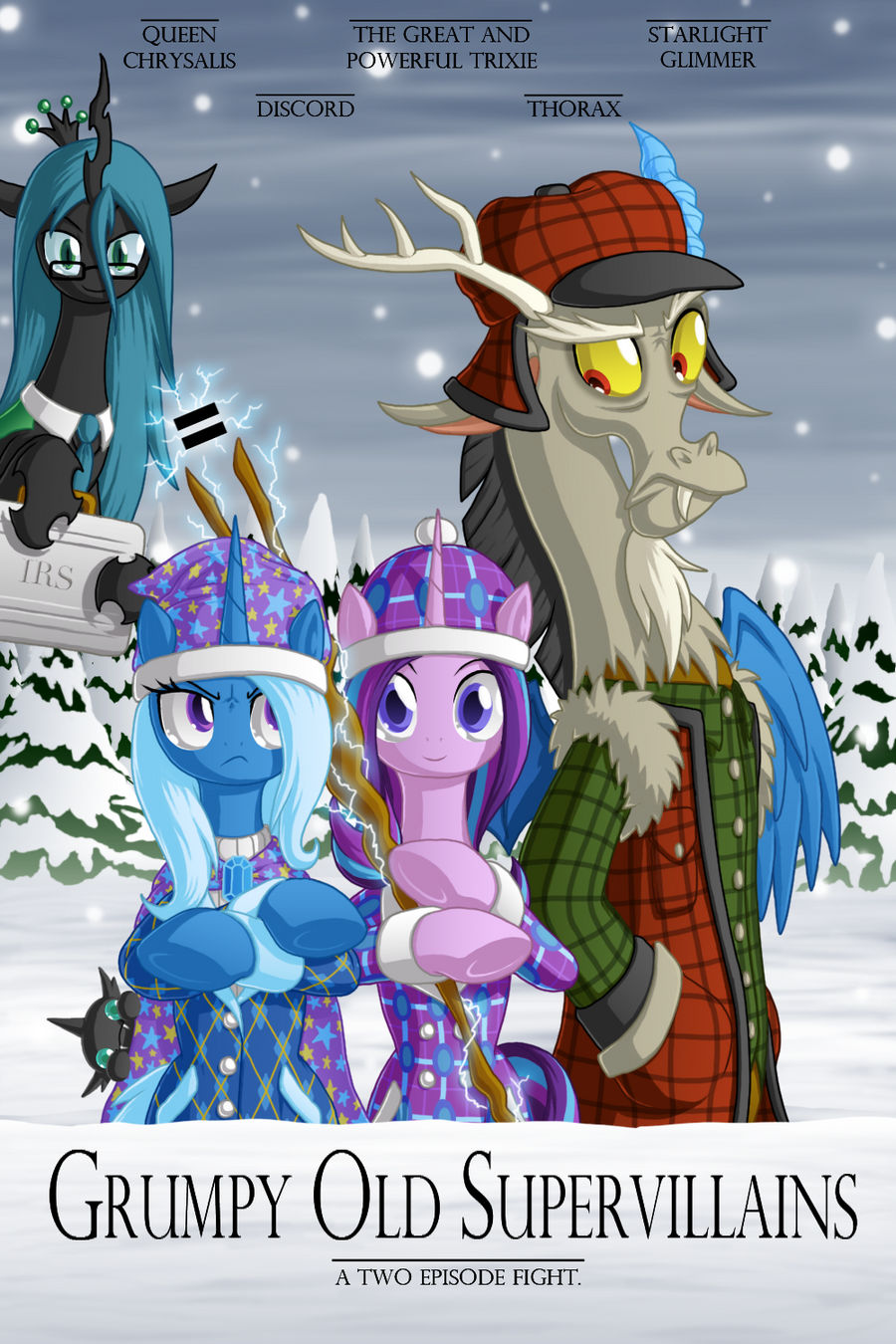 Watch
Huzzah! Despite recent computer problems, I fought valiantly and lost many brave pixels along the way, but managed to complete something for the newest ep on time...-ish. This one is based off the movie "Grumpy Old Men," a delightful comedy I was lucky to catch in theaters waaaaaaaayyyyy back in the day.
What a way to have a close out to a neat season. It was nice to see an episode (a season finale two parter, no less) dedicated to the "We Got Our Asses Kicked by Twilight and Friends" club.

It was entertaining to see their wildly different personalities interact with and play off each other, and ultimately save the day. I greatly enjoyed the misadventures of the Great and Powerful Ego, the Troll of Chaos, Unsurelight Glimmer, and that adorkable changeling Thorax.
I dedicate this crossover to the always amusing bickering and bantering group dynamic of these very unlikely heroes (minus Chryssie). Keep rocking on yall.
...Except Trixie and Chrysalis. I'm still not sure I could stand being in the same room as either of them for more than ten seconds.