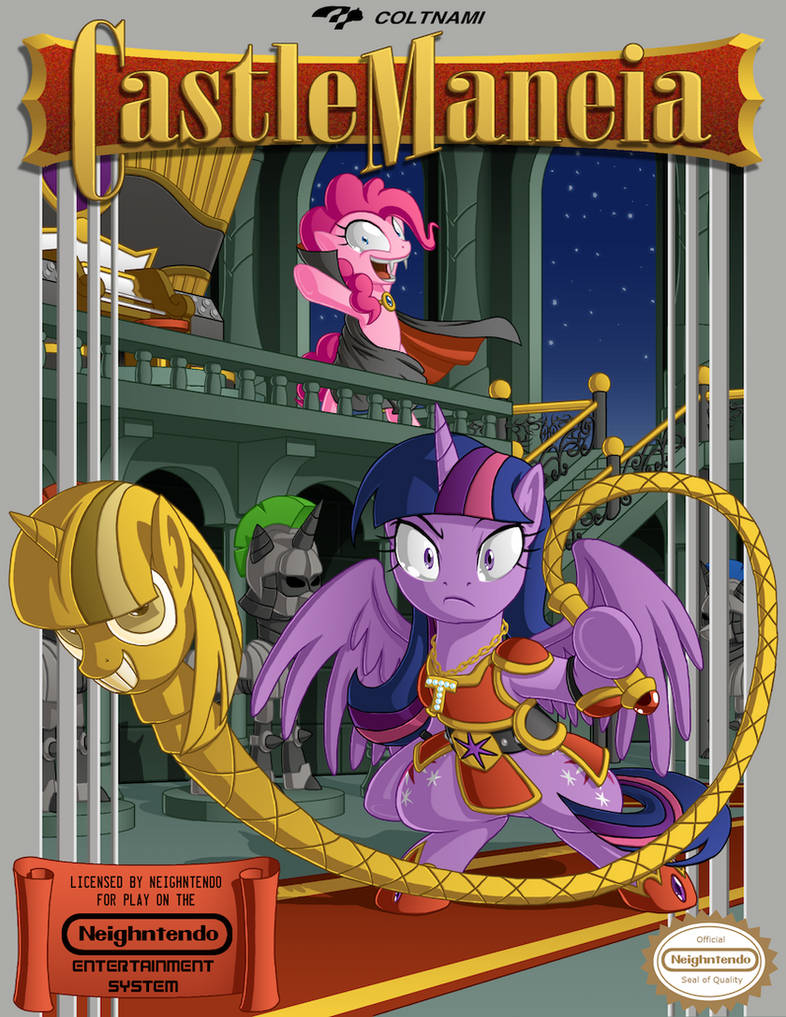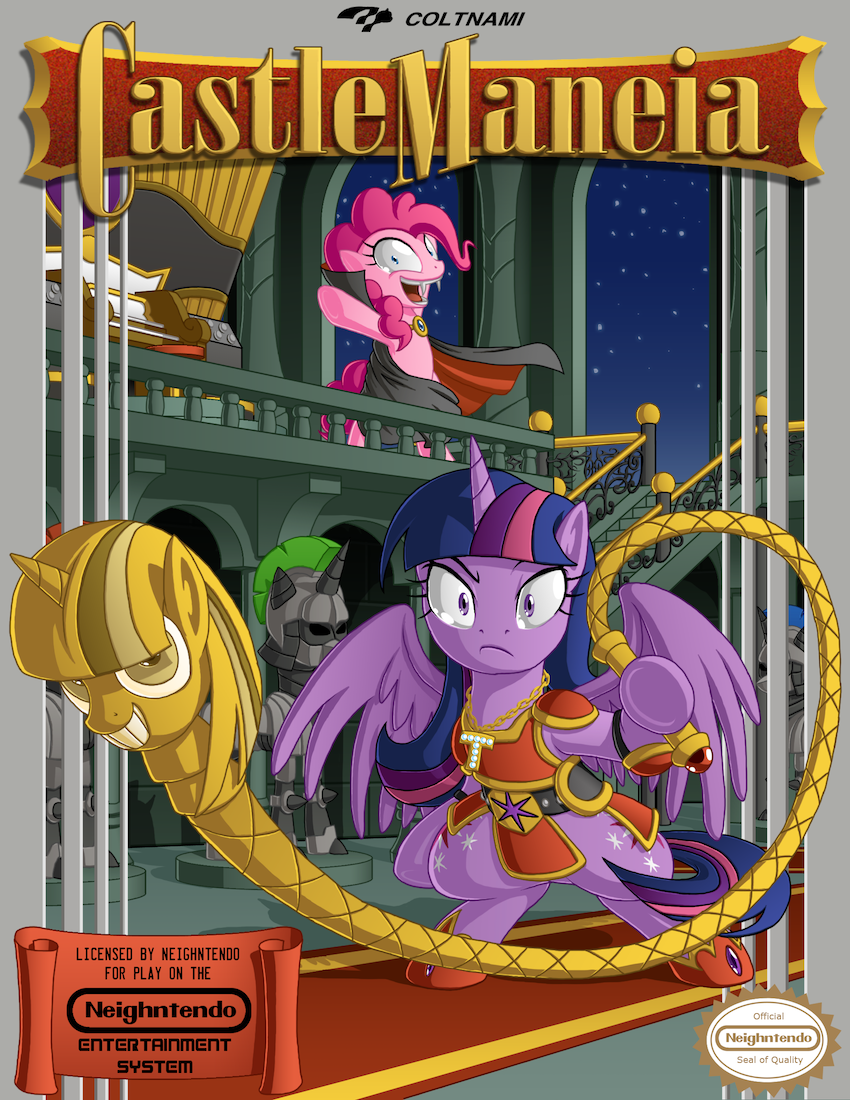 Watch
EDIT: Fixed typo on the scroll. What the buck is an "ENTERNTAINMENT SYSTEM," geez!
WHAT A HORRIBLE NIGHT TO POST SOME PONIES.
...Also, I have no idea what look I was going for when I gave Twilight Simon Belmont armor and a Twilicane whip.

Castlevania (c) Konami
Twilight Sparkle, Pinkie Pie, MLP:FiM (c) Hasbro
Having this Cursed Picture (c) A Horrible Night
I see that this artist was inspired both from MLP: FiM episode "Castle Mania" and the "Castlevania", which is oldschool computer game.
This picture is highly detailed and done very precisely. Every piece of stairs, Pinkie's pipes and her flowing cloak, the whole castle architecture, every single star in the sky at night, shading on Pinkie and Twilight, Twilight's uniform, her whip and the rest of this pic, including parodies of Konami and Nintendo companies, was and it's still the feast for my eyes and for my mind. And I realiy love ponies' manga - styled eyes - they remind me shounens.
The Artist thought this was FAIR
40 out of 41 deviants thought this was fair.
The use of a retro style game cartridge was definitely a unique choice although I feel you could have copied the original Castlevania / 悪魔城ドラキュラ cover but I like the fact you did this in homage to Castlevania III: Dracula's Curse / 悪魔城伝説 and in that vain of style it is very, very good. The color is very bright; I think it would be interesting to see it in retro-color style similar to the old 1980's and early 1990's game covers. Overall great! I do like how Pinkie Pie is Dracula, the Twilicane is now the Twili-Whip, Twilight is wearing some bling, and shes serious looking.
The Artist thought this was FAIR
7 out of 7 deviants thought this was fair.