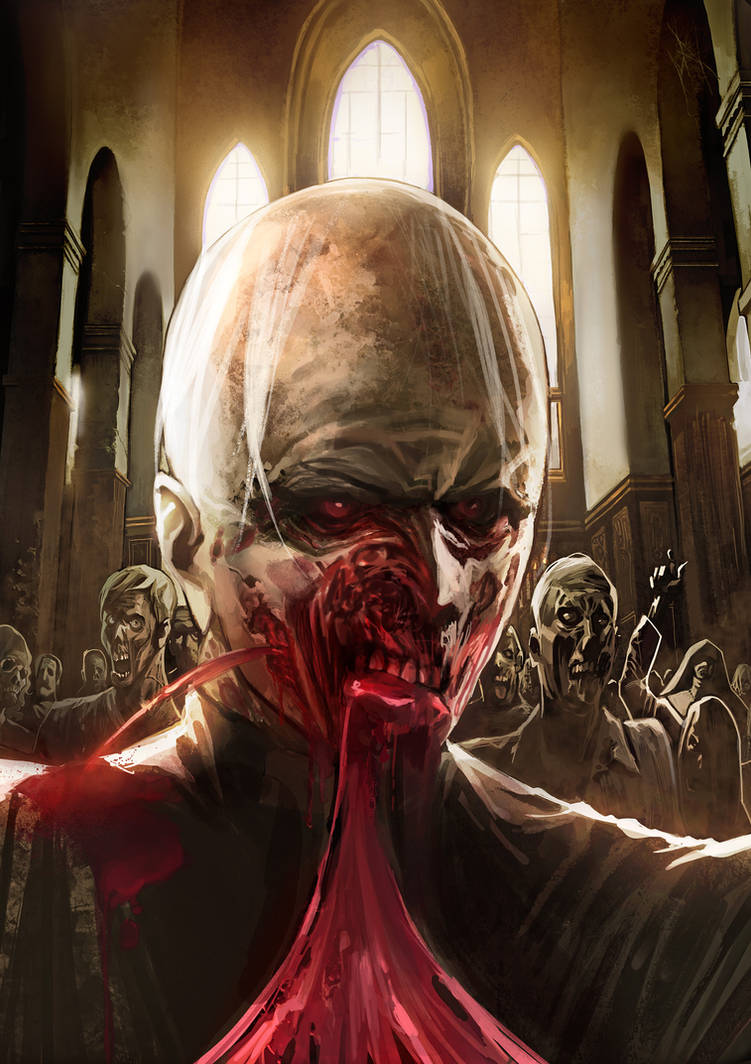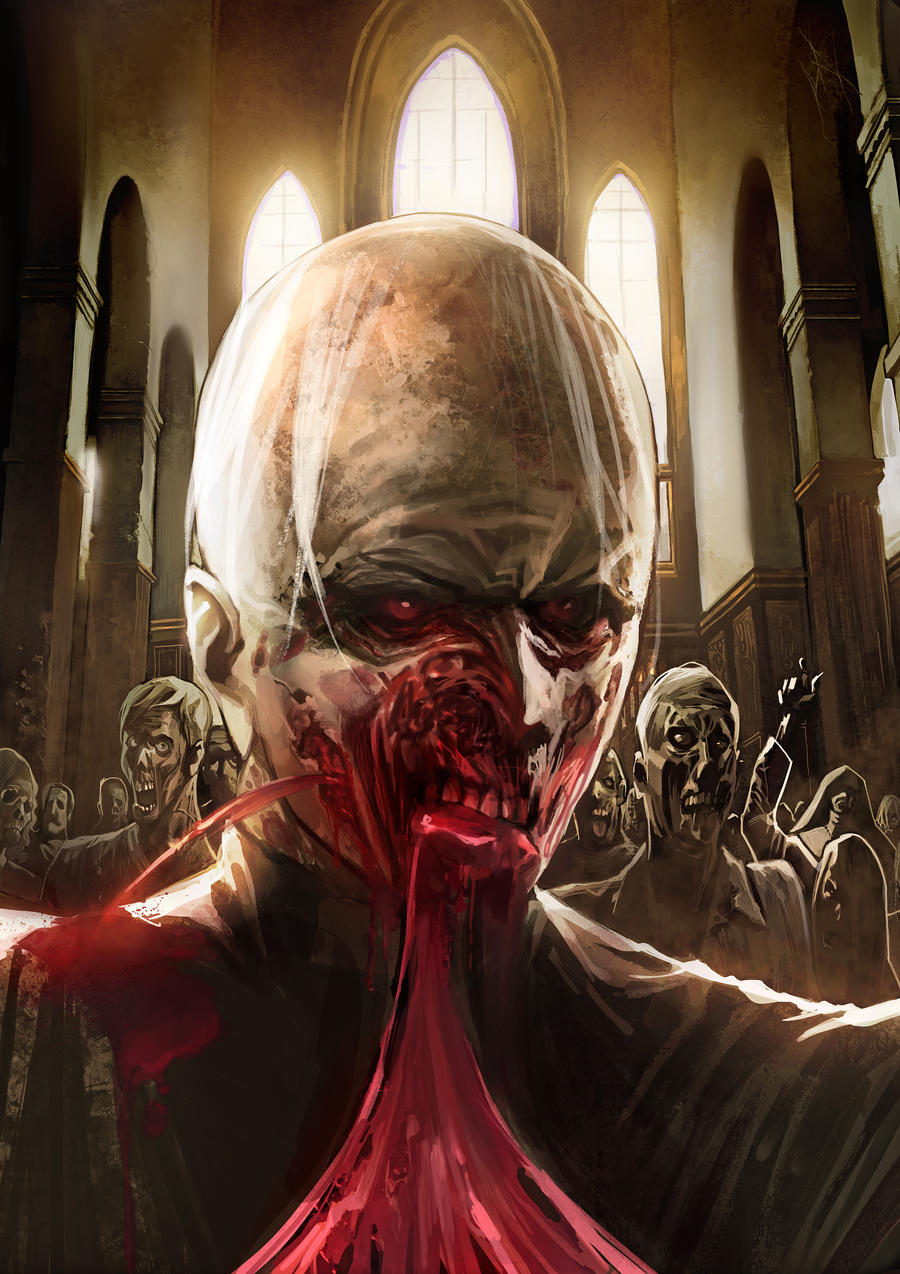 Watch
Yet another update, I'm getting there. Colors look pretty good on my LaCie CRT and Flexscan LCD but look awful on my laptop screen, oh well.

Oh wow! This is absolutely gorgeous!
Reply

I have the same problem with my two screens, it really annoying at times.
This looks great to me though.
Reply

Thanks for the feedback! One thing I found to be a big help was actually Painter, it's much easier to get to the color scheme I have in mind by just using a round brush with blending and the glow brush, the color wheel is also much faster and intuitive than Photoshop. With Photoshop I have to deal with layer modes, color editing and all the other stuff which makes it very easy to end up with colors that I don't want.

I'll definitely revisit this theme in the future with Painter.
Reply

Iam gonna have to try Painter again. Iam trying to speed up my coloring process and maybe Painter is the answer.
Reply

It's great even if you're going to color later on in Photoshop with a swatch list made from the colors you mixed in Painter. Blending, selecting colors in the color wheel and lighting some areas with the glow brush speeds up the whole initial process and just feels more natural than trying to do all that computer stuff in Photoshop.

Problem is that Painter is very buggy, I use Painter 9, Painter 6.1 used to be my favorite but it keeps crashing on my new PC, it just vanishes off the screen for no reason randomly, it may work well for half an hour then whoosh, it's gone and you lose everything you did. I don't have any version so I can't comment if they're more stable or not.
Reply

I tried it a couple of years ago. Got a free version with the tablet. I was a bit overwhelmed with the number of brushes, and I just couldn't seam to find one that would give me what i wanted. You know i don't want so much in terms of effect at first, just a simple brush to lay down the starting colors. Maybe you can give me some advice in that matter.But I liked the blender tools. Photoshop doesn't have anything like that as far as I know. I guess I need to be more patient and get use to it more. Ill try the glow brush.
Reply

I had a full brush set online that I made from scratch but after the CIA took Megaupload down it's no longer available. I only have it on my old computer so you'll have to wait a while until I'm able to copy it to a pen.

The default brushes are all junk apart from a few, they neither look like what the brush description indicates it to be nor are they practical. I did it the hard way and read the full manual a few years ago when I was really into Painter. I even did some watercolor brushes that impressed one of the original Painter creators.

If Photoshop has the hard round brush, Painter has the round blender, in order to do one you'll have to disable everything on a random brush variant, then choose these settings:

Dab Type: Circular
Single
Cover: Grainy Soft Cover
Opacity (pressure)
Size (pressure) Min size 50%
Watercolor dab (middle of the bottom row, hollow dab)
Resat (pressure)
Bleed (pressure) Invert
Well:
Resat 31%
Bleed 87%

Then play around with the Grain and Opacity level, you may want to disable Opacity pressure if the brush is too hard.
Reply

This is so awesome love the blood and expressions
Reply

Mt fixe, o feelling 70´s está lá! o que aconteceu ao resto da tua galeria? tiraste cenas?

Reply

Sim alguns estão em storage, como vou mudar de conta queria dar uma varredela à casa.

A nova conta terá trabalhos com outro estilo de pintura mais clean e minimal, embora o meu foco agora é na arte sequencial e nas inks que acho que é o meu forté.
Reply

Reply

Thanks, the current version looks much different, I finally got the main zombie figure right. I'll either update it or make a new post, I think it would interesting for people to compare both versions, the finished to the work in progress.
Reply
Trabalho fantástico, Pedro. Como sempre. Conseguiste combinar com sucesso o Exorcista com Zombies

Reply

Obrigado Maia, finalmente decidiste-te abrir uma galeria no dA?

É um bocado difícil ganhar visibilidade ao inicio mas se fizeres update à galeria regularmente vais ganhando mais watchers.
Reply

nice touch, the statue weeping blood...
Reply

Glad someone noticed hah, didn't know if it was too far out to see. Those crying statues back in the 90's used to scared me.
Reply

I'd say it looks pretty darn good
Reply