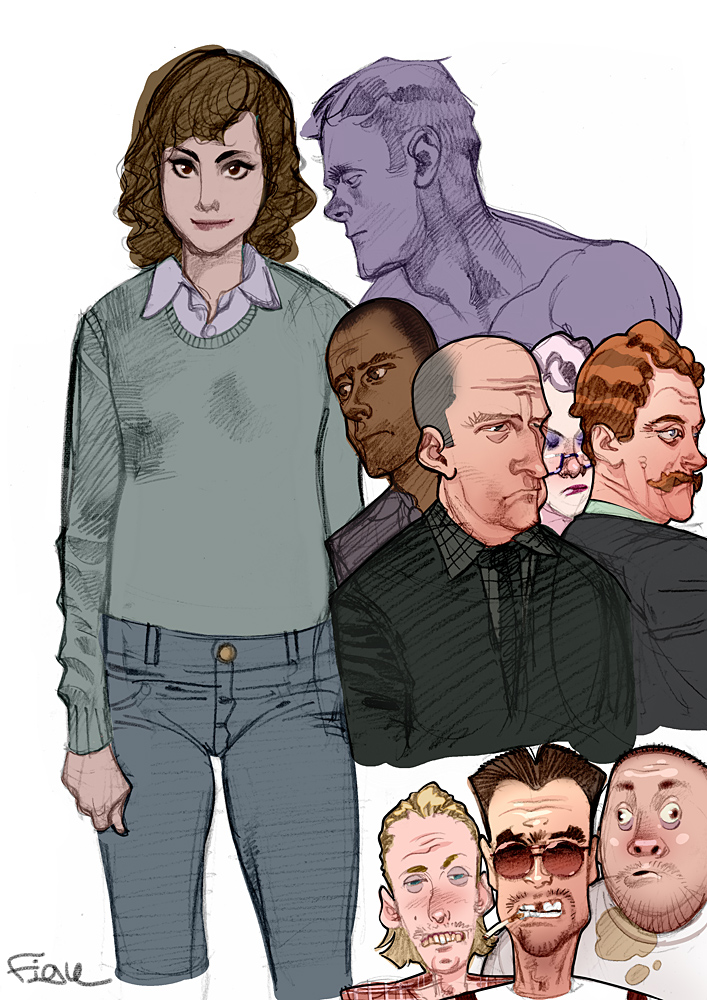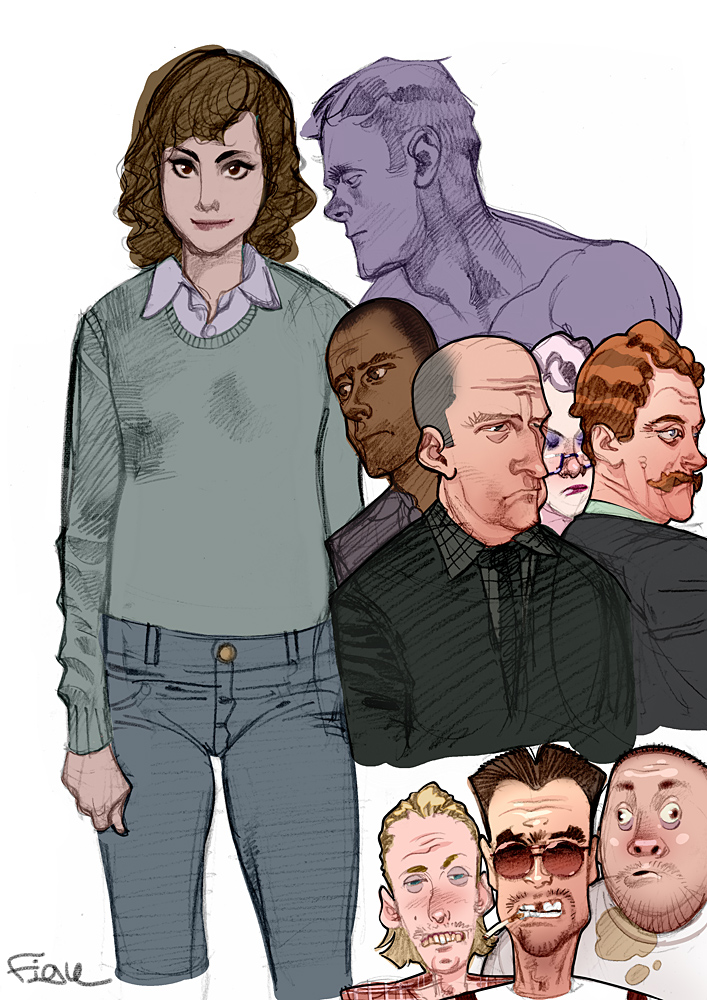 Watch
Scanned an A4 printer paper full of wonky sketches and colored them, not much about them other than good practice.

heh, is it me or does that bottom fellow look a little like Tyler Durden
Reply

This looks absolutely gorgeous, but mind if I ask, what did you use to color these in?
Reply

Thanks, if I remember... I used Photoshop and some SAI for the blending using the Watercolor blender brush. The pencil layer is set to Linear Burn, in SAI this mode is called "Shade".
Reply

Another great group of character studies. Bravo!
Reply