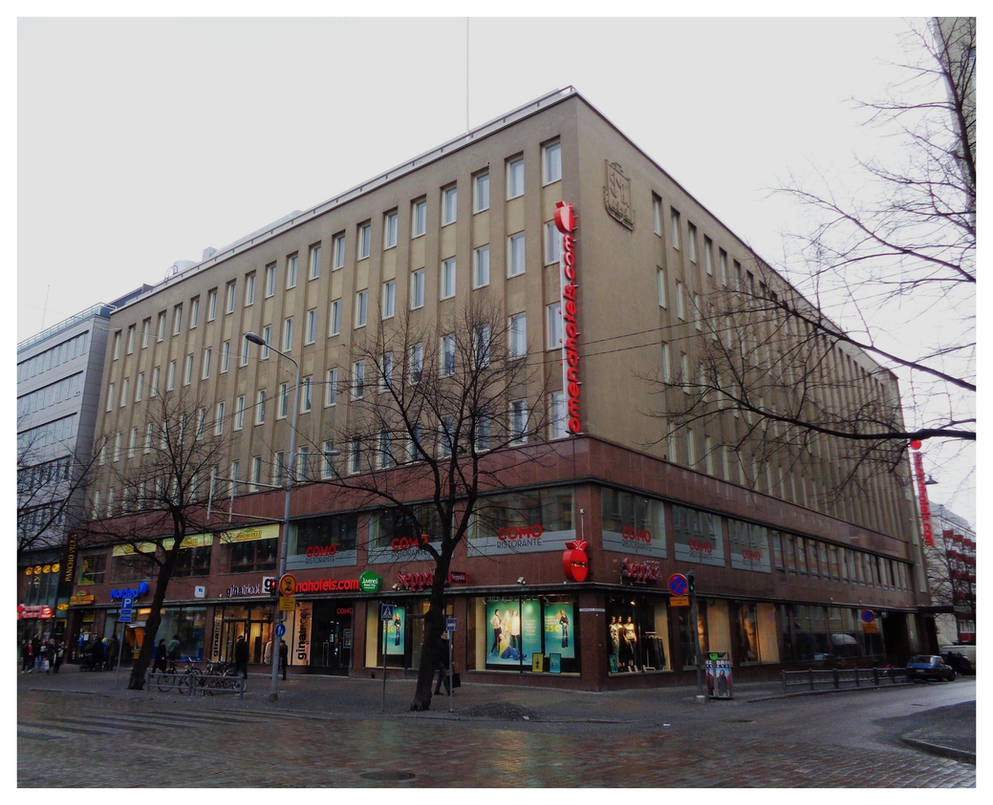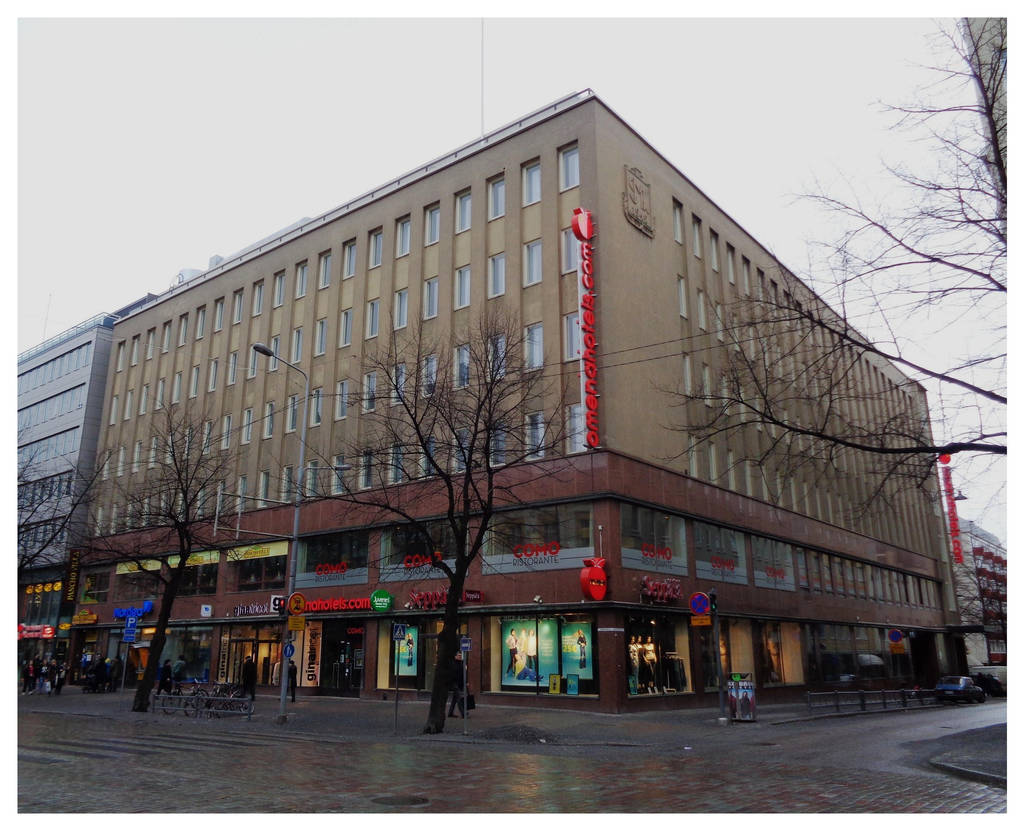 Watch
SMK Building
(SMK:n talo)
Hämeenkatu 7

Jaakko Tähtinen, 1941-43
Style: Functionalism

Merchant G.V. Osonen created the Häme Farmers' Store Co., which purchased a plot for its offices at Hämeenkatu 7 in 1911. The business expanded quickly to national levels, which is when it was renamed the Finnish Farmers' Store (SMK = Suomen Maanviljelijäin Kauppa). During the Soviet bombings of the Winter War, their one-storey wooden house by Hämeenkatu burned down and the company quickly started to plan the construction of a new house. The drawings by Jaakko Tähtinen were finished in 1941, but the wartime work and material shortages pushed the building's completion all the way to 1943. The building's functionalism has similar features to the nearby Voima Building. Above the street level commercial floor, there's a large windowed second floor, which also has business space. The upper corner of the building's wall has an embossing of the SMK badge.