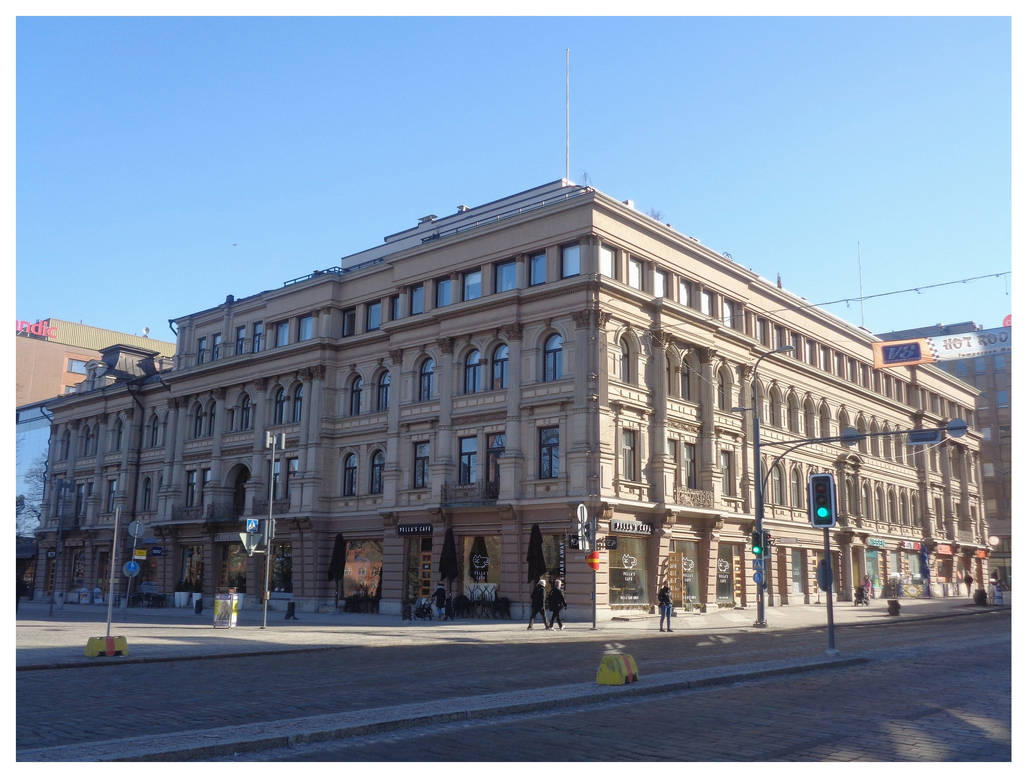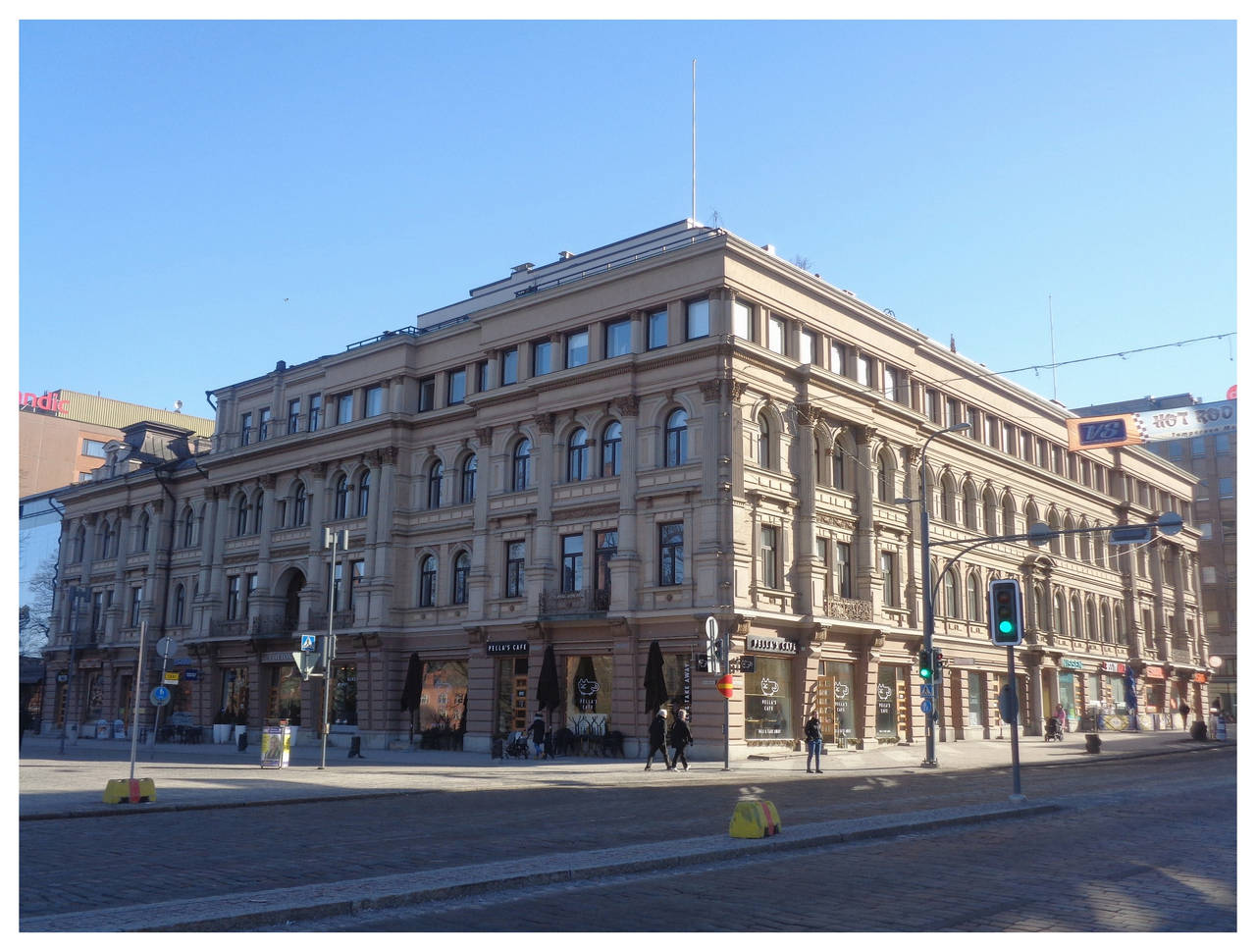 Watch
Ruuskanen Building
(Ruuskasen talo)
Hämeenkatu 14

Lambert Petterson, 1891-1901
Matti Lampén & Märta Blomstedt, 1940
Style: Neo-renaissance, functionalism

In 1880, trader Kaarlo Petter Ruuskanen founded a humble grocer's store at Kauppakatu 13 in Tampere. It proved to be so successful that as early as 1883 he moved to more spacious accommodations by the side of the Market Square. As his businesses further developed, he then built his own commercial and residential building at the edge of Kyttälä, which was just beginning redevelopment away from the slum it had become over the past decades of unsupervised building of ramshackle workers' homes. The new building's appearance is based on a palace Ruuskanen saw in Venice during his honeymoon, of which he gave a photograph to architect Lambert Petterson. Petterson was instructed to design an outwardly similar building on the plot of land Ruuskanen had bought in 1890 in a tight bidding war with pharmacist Schele, and the finished building was completed in three stages between 1892 and 1901 in a burgeoning neo-renaissance style. The pilasters scaling two storeys high, the strong three-dimensionality, and the grandiose appearance could also fit in with baroque sensitivities. The initial drawings also proposed a pompous central dome as the building's highlight, but this was never realised. Felix Frang painted decorative paintings in the main stairwells and in the salons of the largest apartments.

In 1905, the first ever theatre for "moving pictures," named "Around the World," started in the Ruuskanen Building. Another notable tenant was Isak Julin, who set up a printing press in the building's inner courtyard and a paper store in the palace's corner premises. In the Russian bombings of the city during the Winter War in early 1940, the building suffered major damages. The bomb explosions combined with the icy water used to put out the fires, which in turn further hammered the walls in the freezing winter weather, destroyed a lot of the Hämeenkatu side of the façade. During repairs, the building was raised by two storeys, with the upper floor receded for a surrounding terrace, and on the Pellavatehtaankatu side an additional wing was constructed in the functionalist style, as designed by Matti Lampén and Märta Blomstedt. To this was housed the Ruuskanen suit factory, which remained there until 1975. In 1998 the building was re-painted with a more proper colour scheme.