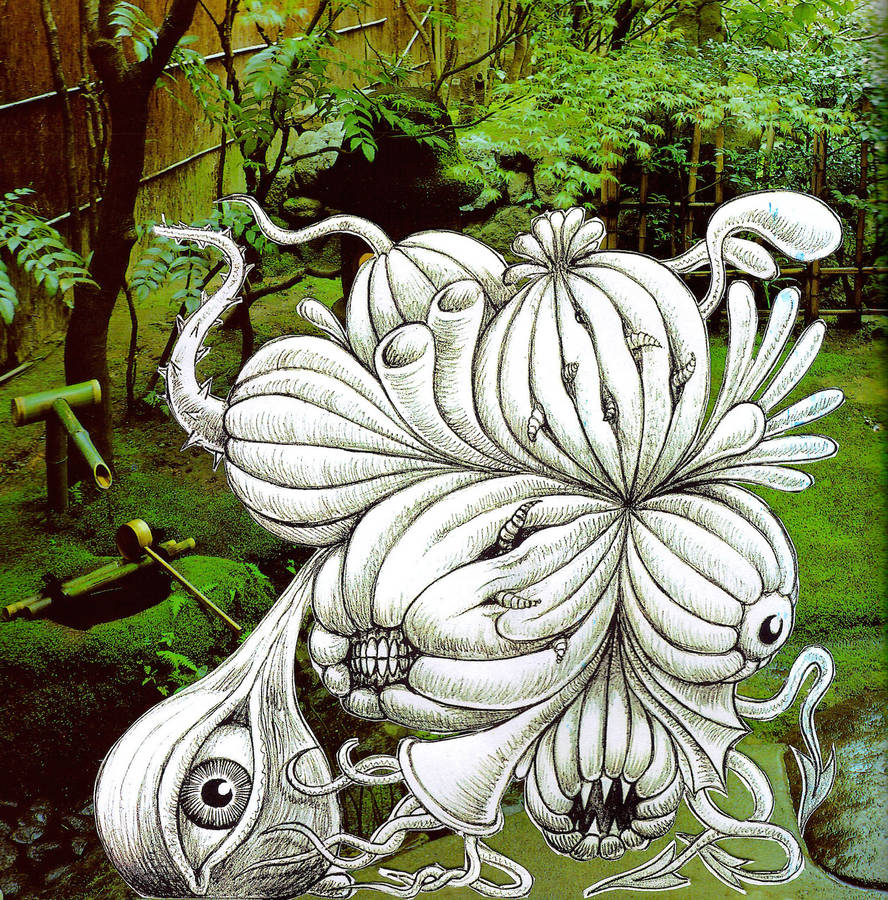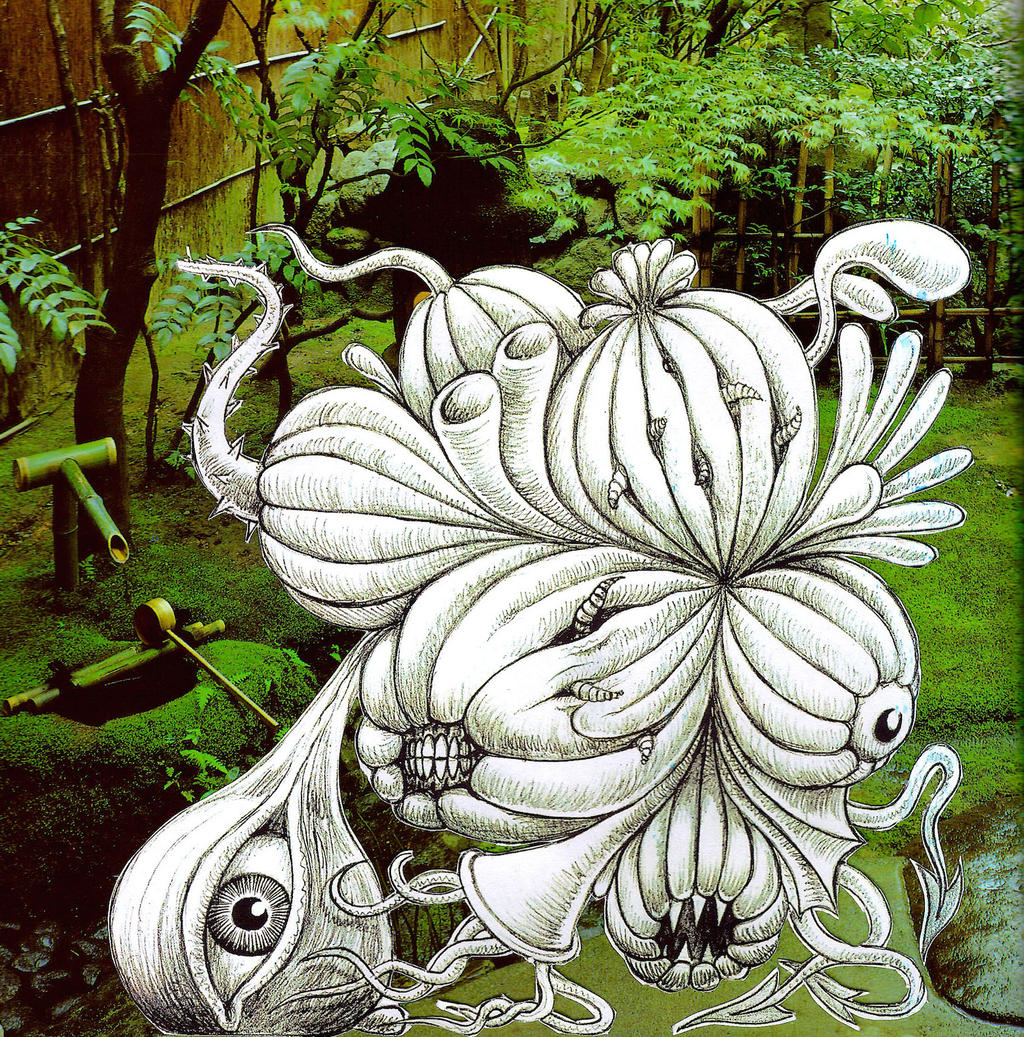 Watch
Here my first response of Offermoord´s invitation

great collaboration, to collaborate with Vulture is always pleasure

Reply

Wow, almost missed this... I love it!
Thanks or picking it up, you're the first one to join.
I hope to get a few more & then I'll place em all in my journal.
Reply

I was afraid that you might be upset what I have done with your beautiful drawing

Reply

It looks a bit ... dangerous ... but not poisonous ...
Reply

I hope offermoord will accept my trial
Reply


I think so! You did the drawing on paper? Or digital? Just my curiosity...
Reply

I printed the drawing, took my scalpel ... felt like surgery ... and fixed it on a copy of a Japanese garden, i.e. no digital but old fashioned mechanical

I like the Japanese style and could see some of them in Kyoto and Tokyo during my business travels.
Reply

Wow ... it's a handicraft! Great work.

My family is Japanese, I speak and read Japanese (literature and magazines). But I've never been to Japan. I enjoy Japanese gardens, but also Westerners... my mother has a little rose garden (OK, she have bonsai too).
Reply

It must had been an drastic change for your parents to switch to another continent and into such a different culture. Do you still feel sometimes and somehow related to Japanese mentality? - My impression was a severe contrast between tradition and stressful present.
Reply

I know a bit of Japanese mentality, just because I read a lot. My education is almost all Western. In many cases it's noticeable a identity crisis caused by cultural difference. Here in Brazil, we are Japanese, in Japan, we are Brazilians ... But I agree with your perception... I realize something stressful in their formal thinking and the Japanese worry excessively about it. Each culture is unique. But I believe that my perception of Japan is westernized.
Reply

I fully agree with you and its interesting to understand your cultural interrelation.
Concerning my impression on the contrast between tradition and present situation: When I visited
Ryōan-ji garden in Kyoto I was deeply impressed on the beauty peacefulness and calm... A monk was cutting the lawn with a small pair of scissors and cleaning the lawn from the cut grass with tweezers when a loud group of pupils passed by rapidly shooting photos of that monk with their pocket cameras - somehow strange, funny and cheerless as well

Reply
(1 Reply)