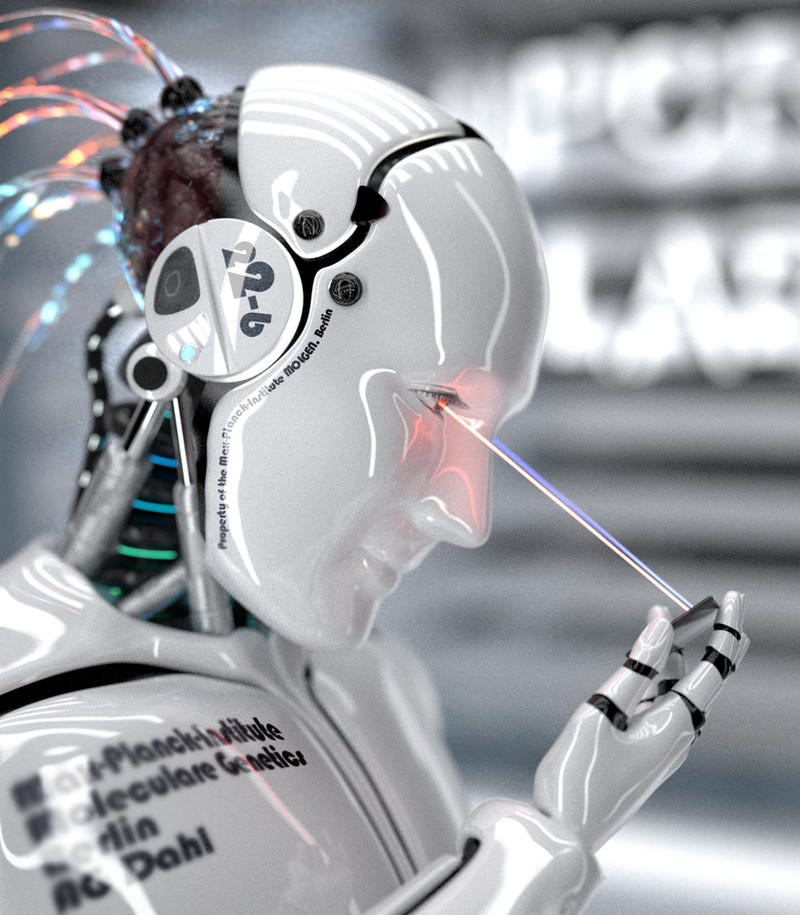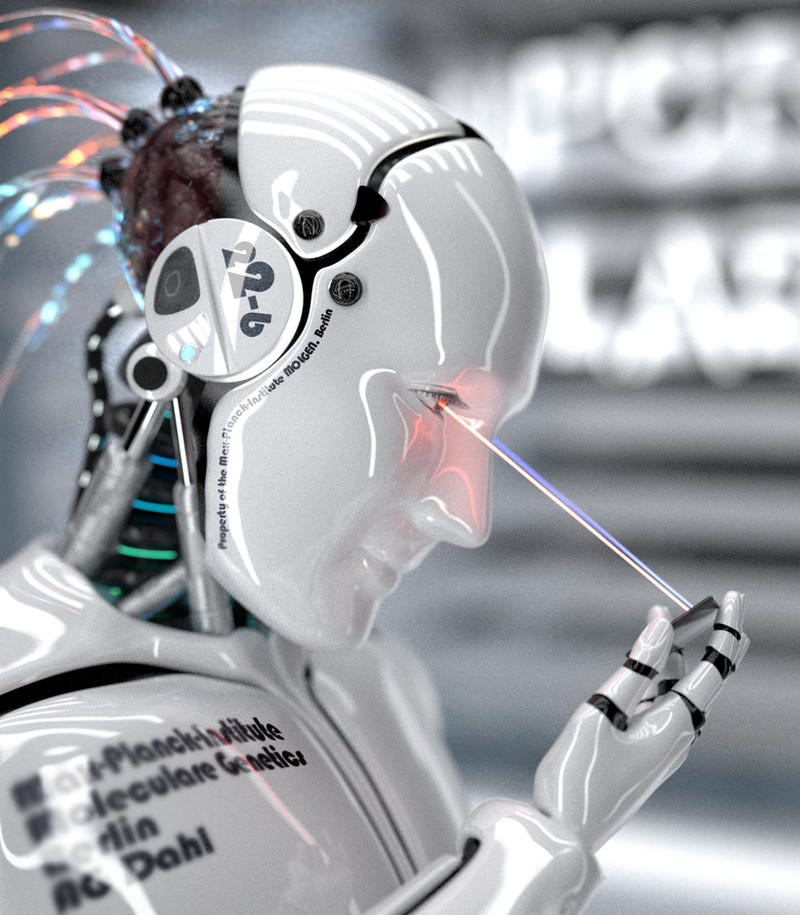 More about this artwork and all my other stuff on
SpaceLolliPopArts.com
!
3D (Anaglyph) VERSION:
UPDATED VERSION:
INTERACTIVE FLASH of this robot:
This is a digital interpretation of my diploma thesis at the Max Planck Institute for Molecular Genetics in Berlin.

Here I developed a fluorescence detector to read out special chips with thousands of tiny reaction vessels.
Well, the real ChipReader looks a little bit different than the one above but it works in the same way.
Hope you like it!

There is also an overview of the workflow:
A video of this robot you can find here:
www.vimeo.com/8901082