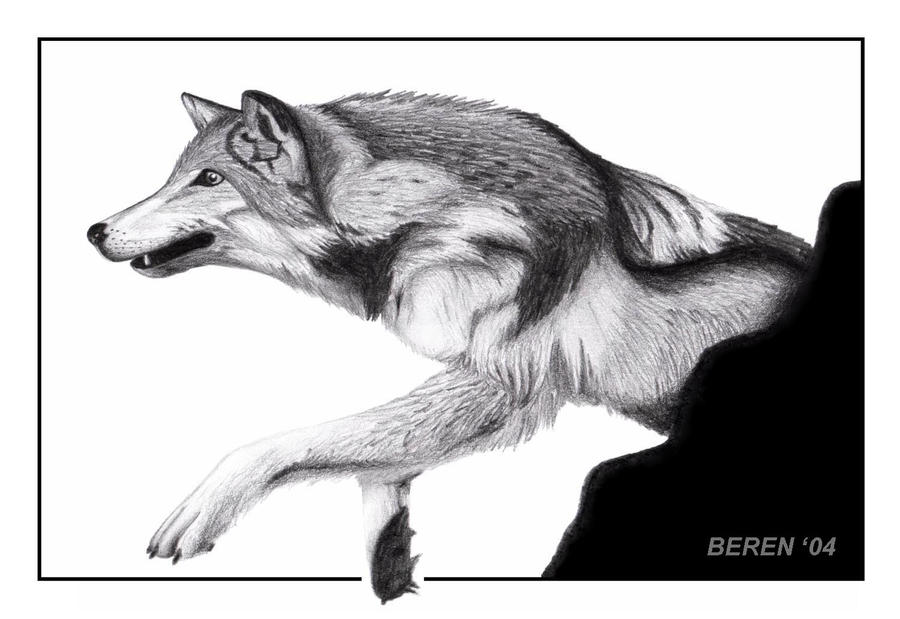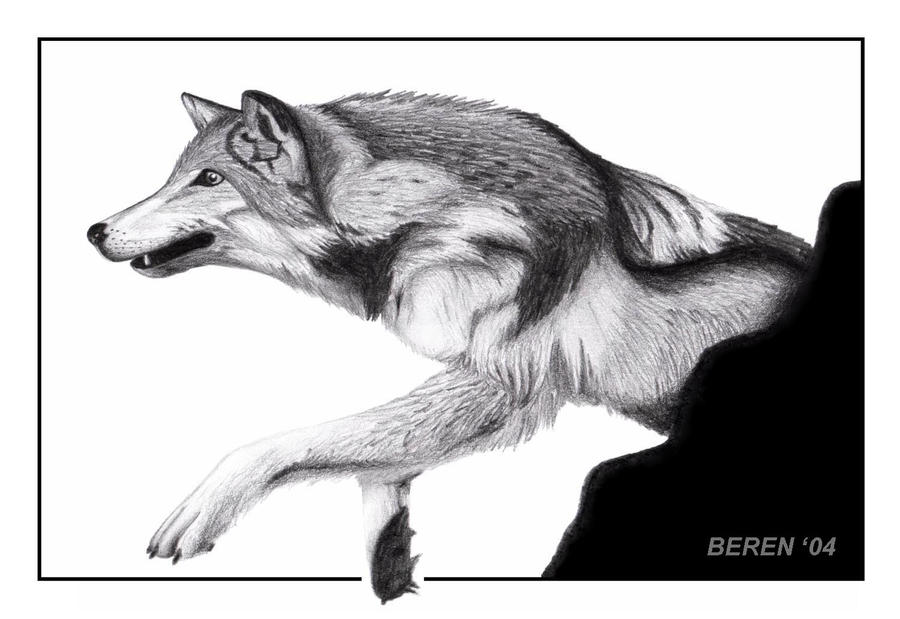 Oh my Fox! Beren drew another wolf! And this time - oh noes! - it really looks like one and not like a misshapen fox!

I confess! During 2004 I had something like a wolfish period. And the fact that this wolf indeed looks like one is due to the photograph I used as a reference.
Unfortunately I made some BIG mistakes at the hind part. The only way to save the picture was to invent this... black... thingie, which hopefully will be recognised as a boulder.

Download for Full View!