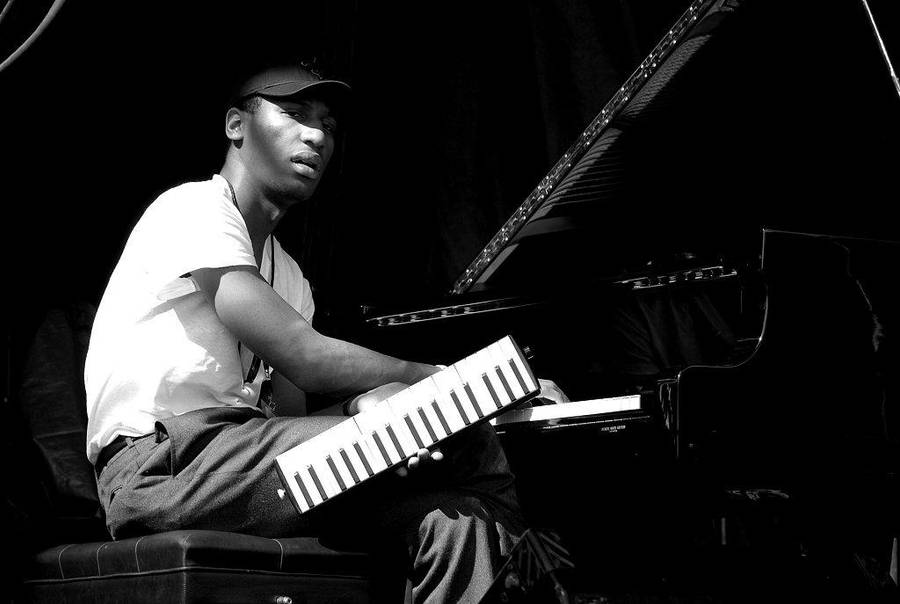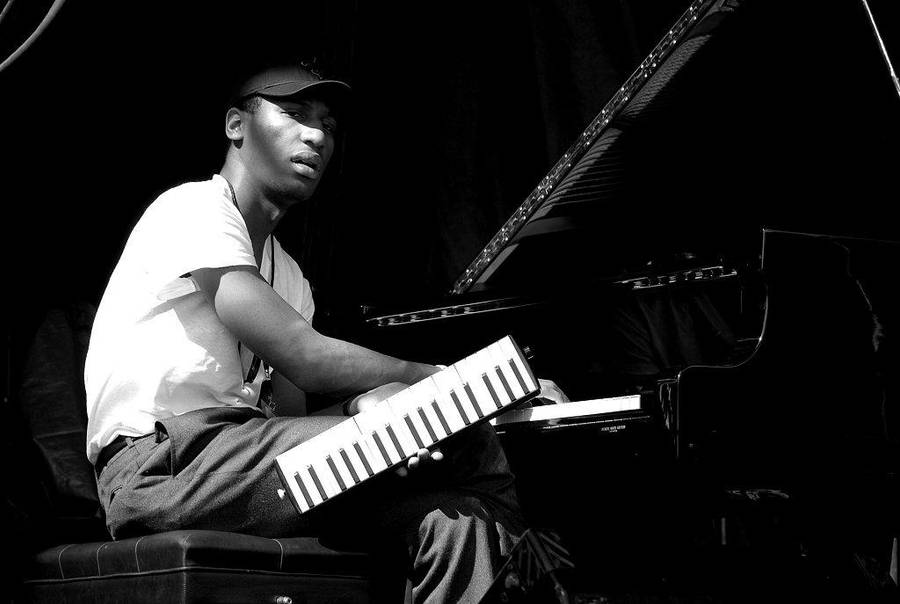 Pianist Jonathan Batiste
[link]
relaxing during a sound check on Black Sheep stage at Bluesfest in Ottawa. He plays for Cassandra Wilson
[link]
band who played there July 3rd, 2008
These are some of my favourite musician portraits. I tried to emulate the jazz portraits of the late 50s. I really hope Mr. Batiste gets to see it. Alot of his character emulates in it.

Wonderfully lit & exposed.

Reply

I love it when the sun workes in my favour

Reply

Est-ce l'homme français? Vous savez ce qu'il serait si il est.


Great photo, as always. Any photos involving pianos or keyboards should always be taken in B&W.


But that's me, and I love B&W.
His expression puzzles me a bit, but I like it.
Reply

I think that because I just came in and caught him right away he may have been distracted a little but I love it the way it is. It looks very jazz. Like an old Charlie Parker shot. I sent it to the Cassandra Wilson agent to see if I can get their names. There was a guitarist and a bass player too. I couldn't get the drummer. It gave me a whole new way to use the sun as a main light though. Something I didn't really like to do before.
Reply

Reply