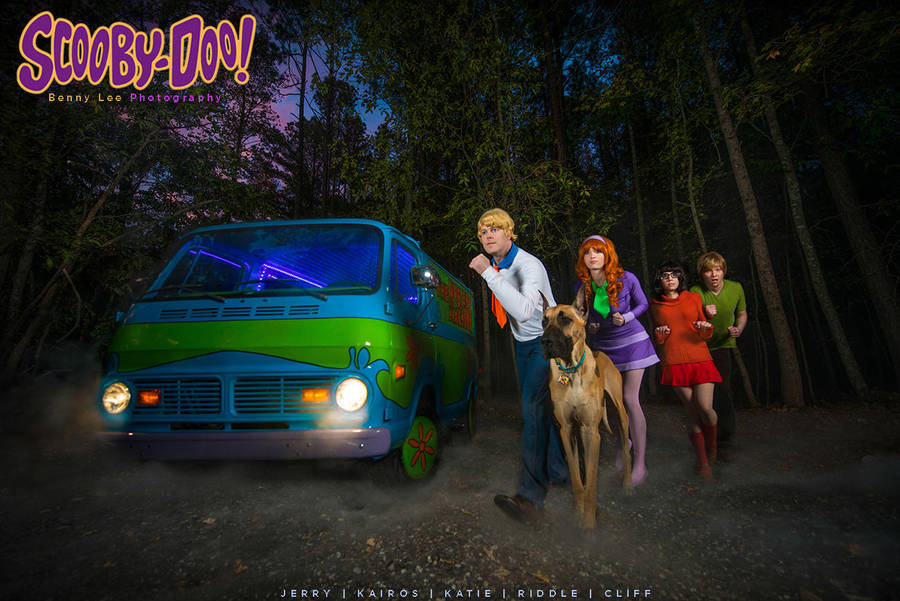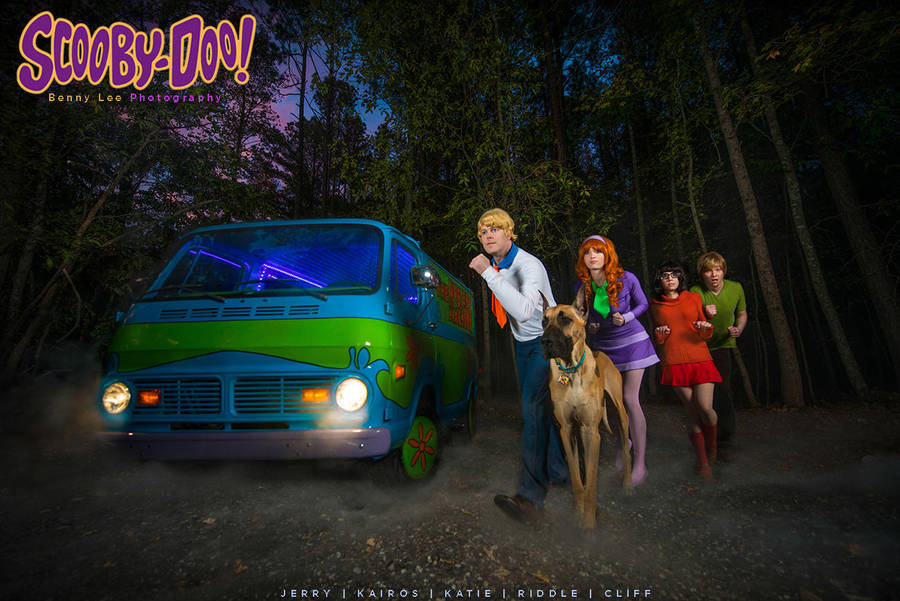 Watch
= A little bit about this shoot =
This is probably the largest shoot I've done by people involved, and it is also one of the fewer shoots I spent crazy amount of time putting together for the sake of accuracy and getting the right model for the right character. As you can see, we have the a real Mystery Machine, the entire Scooby gang, including a Great Dane trained showdog for Scooby himself! In order to find the right dog for Scooby Doo, I've joined Great Dane clubs, chased down numerous Dane owners and kennels, just to find one with the right ear, right color (Fawn), age, and sex. Weeks of frustration later and on the verge of giving up, I found one that's 9+ hr drive away; Kairos (AKA "K"), is a young male Dane that's highly trained showdog and he is certified as a service dog so he's super friendly!
The Mystery Machine was kindly provided by Jerry from AKAJUNK (
www.facebook.com/akajunk
), who's a car builder/collector with unbelievable amount of great movie cars collection. He was kind enough to let us shoot the Mystery Machine and provided us access to various awesome locations including a warehouse where they shot season 3 of The Walking Dead

Needless to say, I couldn't have done it without the help of all the people involved behind the scenes as well, that include Chris for creative direction, Jeff for lighting and fog machine assistance, CATT from ID4PET (
www.facebook.com/ID4Pet
) for rushing the custom SCOOBY DOG TAG (movie version) to us just for the shoot, and not to mention our beloved zombie, Johnny!

Note: The fogs is very real in this image and I had two make shift fog machines on the set from both sides constantly releasing low lying fogs. Also, thanks to Chris and Jerry for spraying additional background/ambient fogs into the headlights for the spooky effects.
VELMA |

CREATIVE DIRECTION | Chris Donio