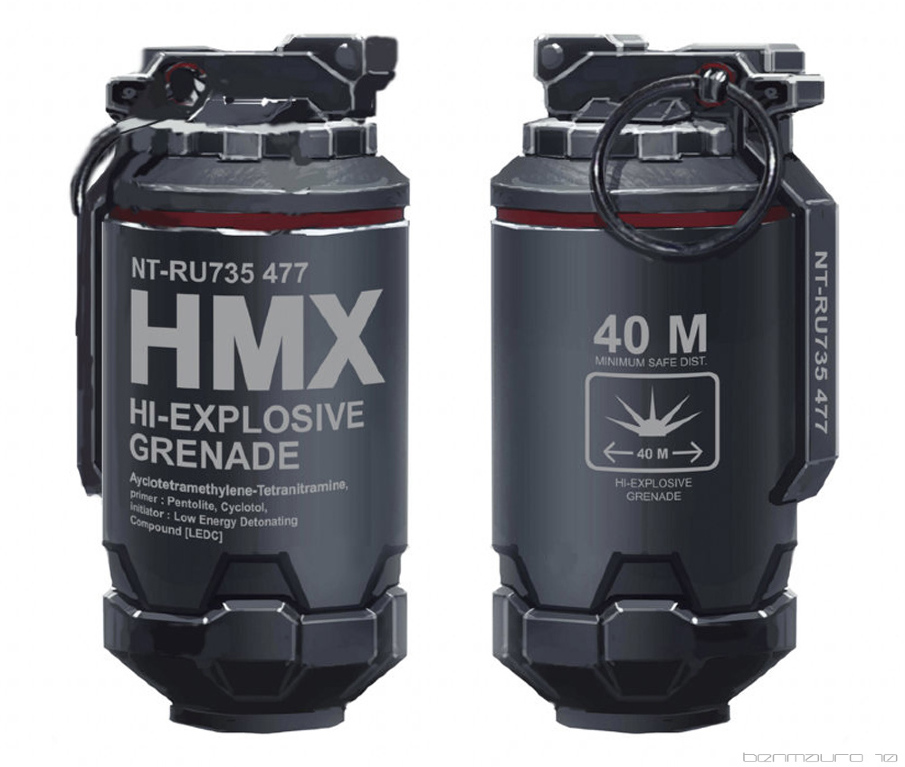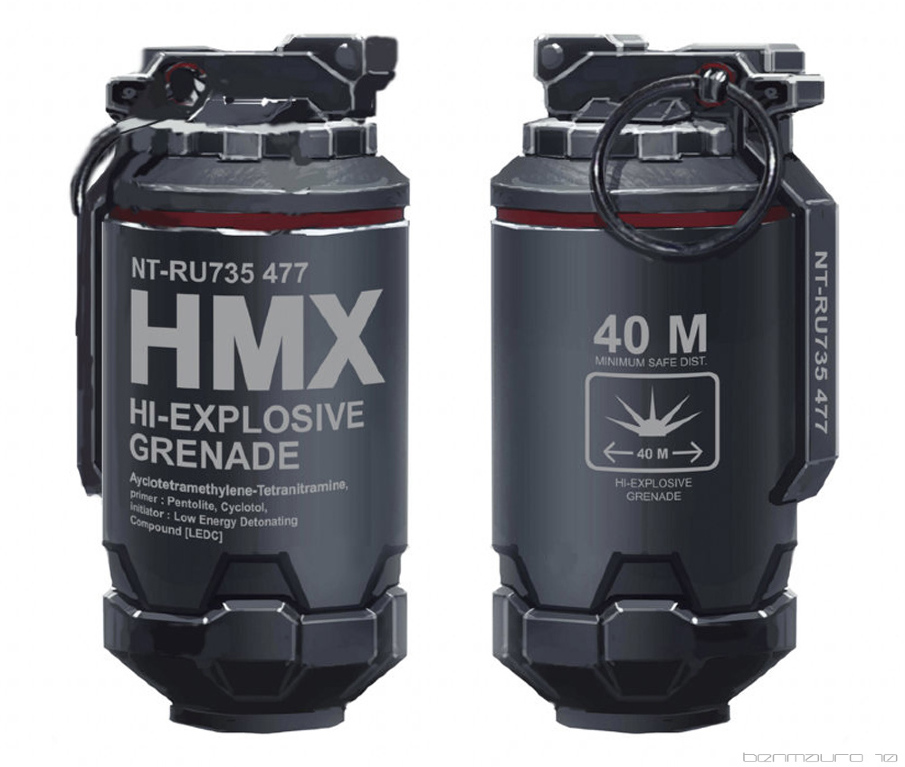 Watch

That is purty

What's the range of a "normal" grenade? How would you toss this and get to safety before it detonates? I'm assuming you have to take cover. Or maybe it has a longer timer, so it's more for setting traps than chucking them on the fly?
Reply

The design looks great but there's no explosive yet made by man that can create a 40 meter effective blast radius with only enough to fill your hand.
Reply

The name has been altered slightly but HMX or ¨CYCLOTETRAMETHYLENE-TETRANITRAMINE¨ would probably have a minimum ¨SAFE¨ distance of about 40 meters when used in a explosive of about that size. HMX is used almost exclusively in military applications, including as the detonator in nuclear weapons, in the form of polymer-bonded explosive, and as a solid rocket propellant. A drum of of HMX may explode and throw fragments to a range of around 1600 meters (1 mile) or more if fire reaches cargo.
Reply