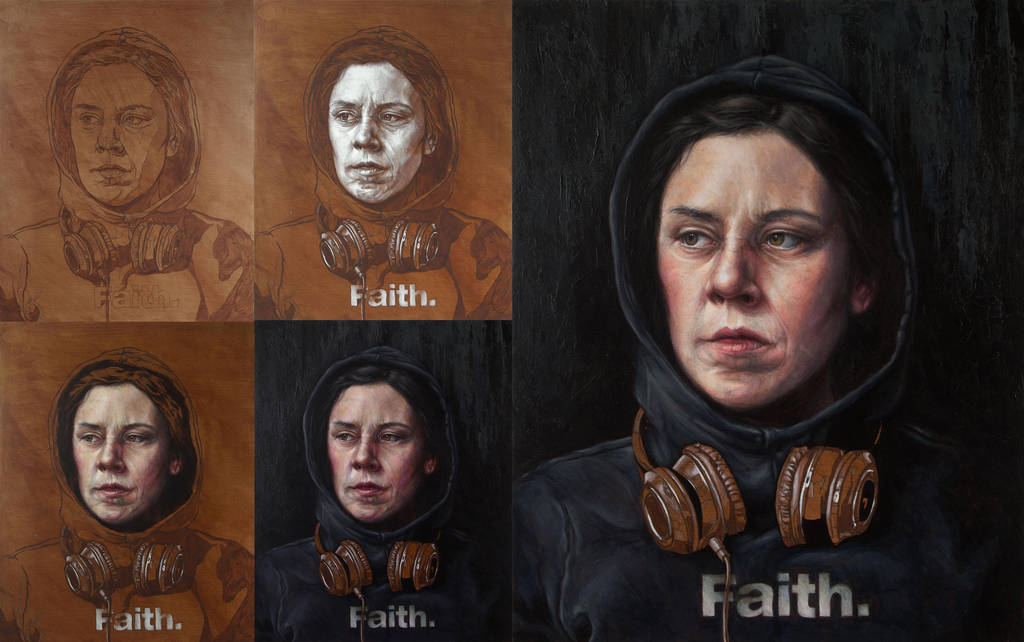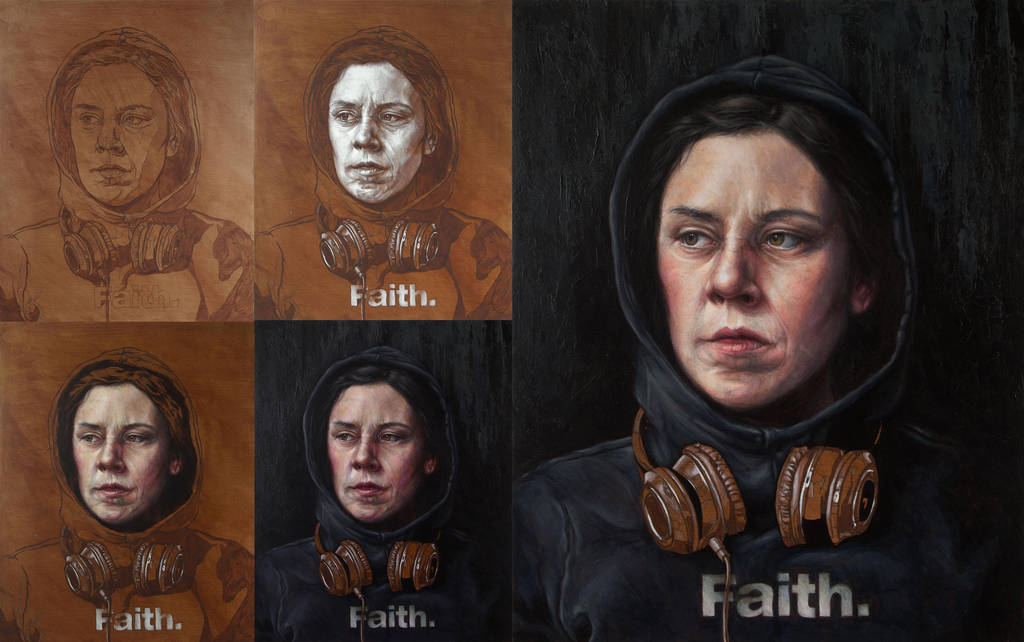 Watch
Some progress on a new listen painting.

Whats the brown surface you are working on here? and (in the 2nd image) what have you used to put in the white detail?
Reply

hi -

the brown is just burnt umber thinned out as a wash to set the warm ground. The white is just titanium white built up in thin layers.
Reply

Reply