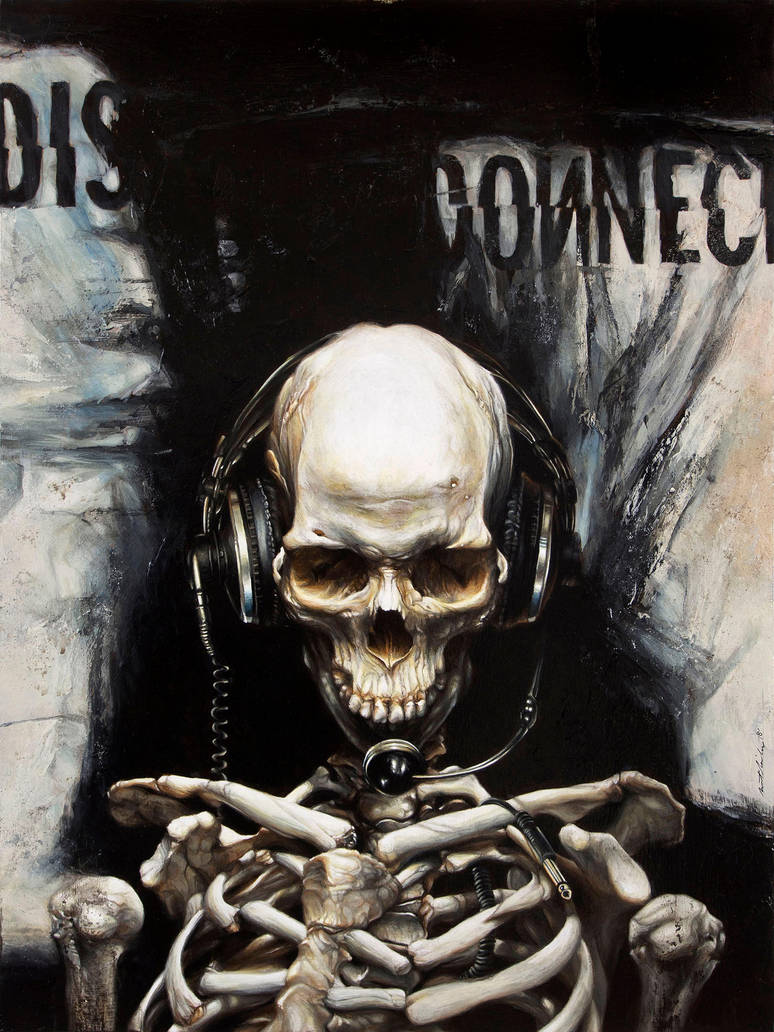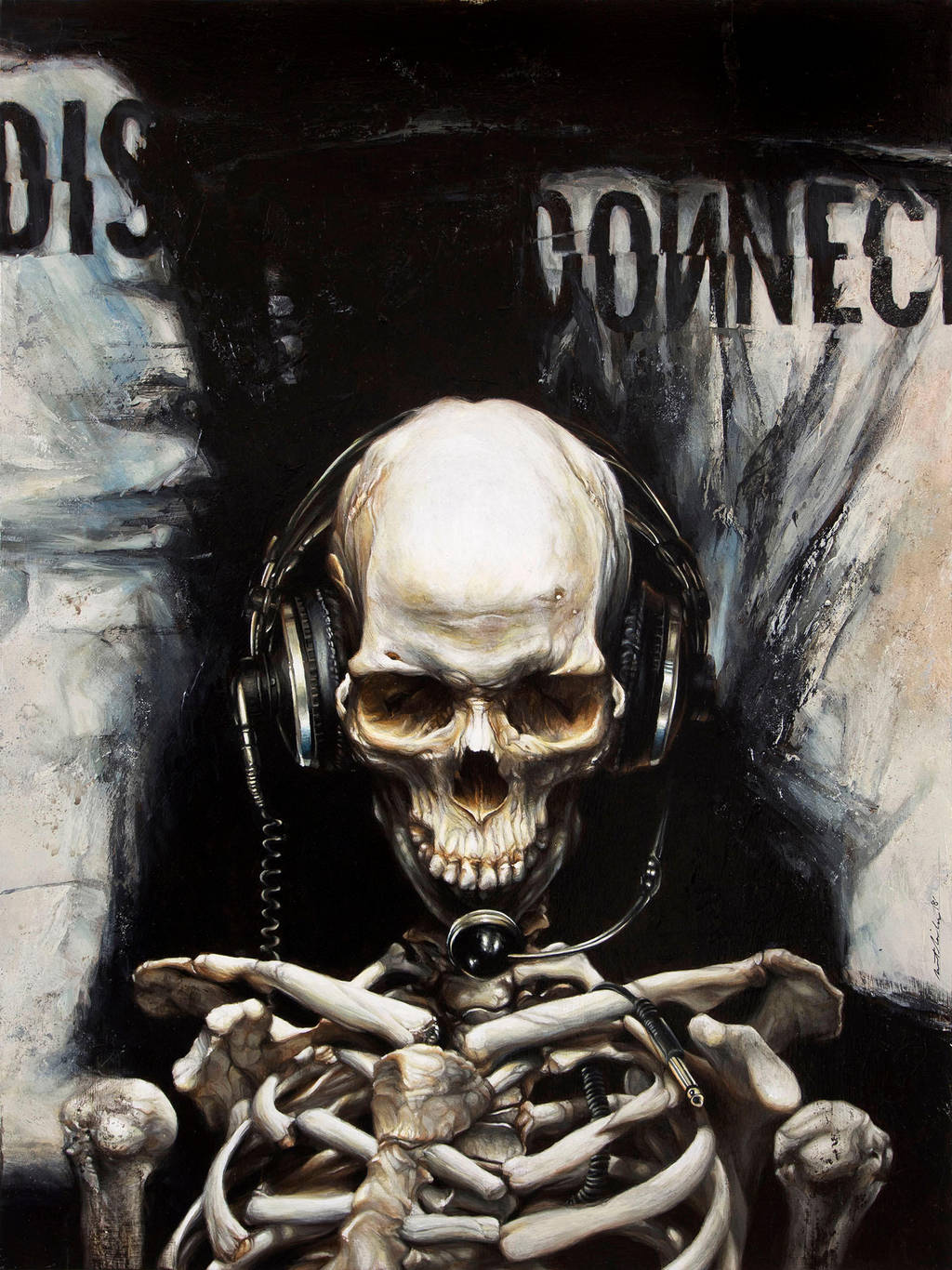 Watch
Listen 32 - Self Portrait 42
18"x24" Acrylic on birch panel
www.brentschreiber.com
info@brentschreiber.com
Latest Listen piece completed, life size 18"x24". Bit of an emotional/spiritual self portrait covering the last two years. Sometimes you need to be hollowed out to make room and be filled with something greater to come. This was done using Zorn's limited palette of black, white, burnt sienna, and naples yellow (cheated a bit with prussian blue).
Happy with both the technical / emotional results and process of it - wanted to a full skeletal study for a long time as well as expand on a drawn design I did last year. Had a few people say it's dark but I see it as the exact opposite, about getting down to the bones of things. This is the push off piece for the show I will be doing with Westland Gallery in November.
I do have Giclee Prints available - 12"x16" on high quality archival paper - hit up the link below if you're interested - $100.00 CAN includes SAH.

i often muse that when I'm alone, or listening or internet tv-ing that i don't exist. there is no record of me and no interactions that i will have,i think this captures that pretty well. kinda makes me think there is no point if life is just for me, don't you think?
Reply

Feels that way sometimes... think the overlords have set it up to keep us there. I think the solution is to keep investing in our own personal growth and trying to be of service to the people who are closest to us. The small things that no one else sees are the things that actually matter. I'm continually trying to disconnect from all the garbage we get hit with - just makes you feel more alone in this deal... and we're not.
Reply

Outstanding! How did your show go?
Reply

Long story... learning experience. Have another one coming up in November with a gallery that just started representing me... that one will go better haha!!
Reply

Wow, that's a bummer. Hope you have better luck at that next show! Congrats on the representation!
Reply

It's okay - came out of it pretty clean and learned a lot, can't ask for much more. Have a good body of work built up as well I can build on for the November solo show. Check out the gallery if you get a chance.
www.westlandgallery.ca
Reply

Disconnect and self-destruct, one bullet at a time. What's your hurry, because everyone will have his day to die.
Reply

One way of looking at it

Reply

When U get killed early in fortnite and u gotta wait for the rest of the squad to finish
Reply

Reply

I can only dream of drawing skeletons this good....
Reply