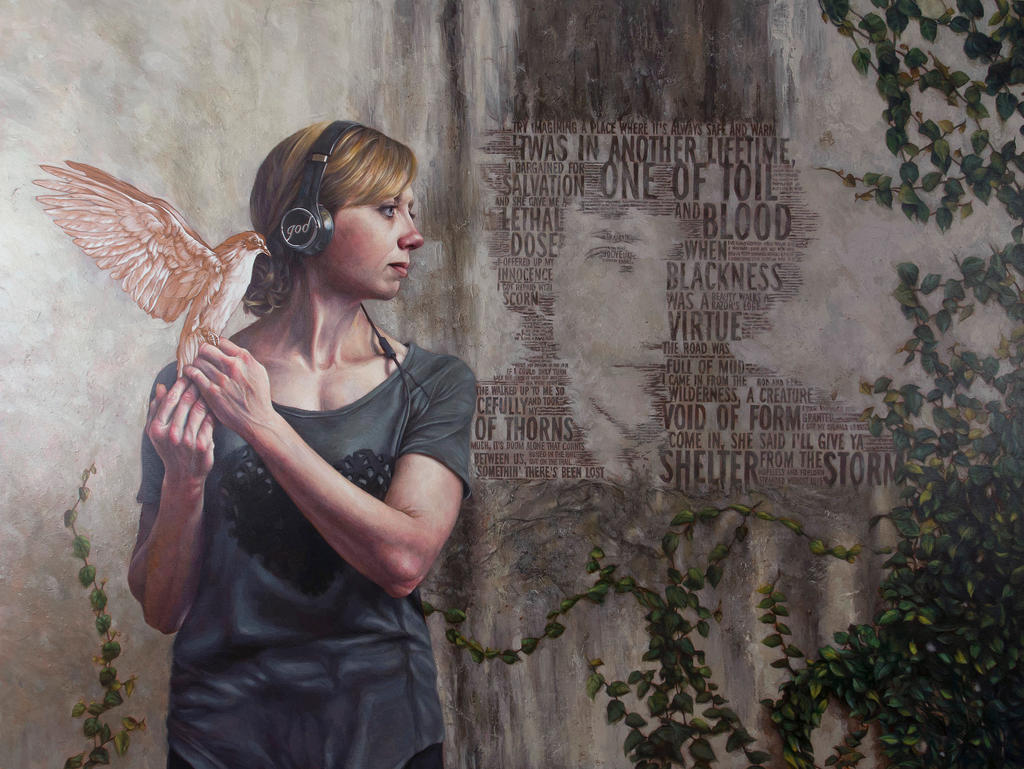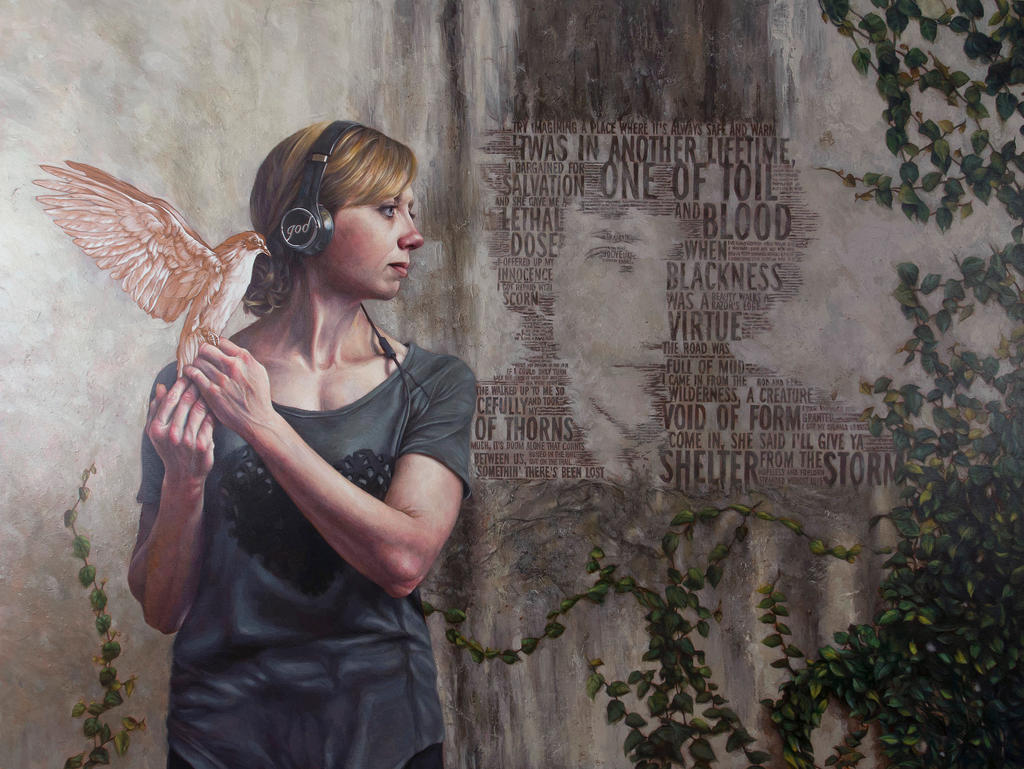 Watch
95% of the figure work done
❤️
Quite happy with how the hands turned out. Hands and feet are ALWAYS the most challenging things to paint - such a fine balancing act all the way through. This will be the last update until the piece is complete - in the home stretch. Been such such a rewarding journey the last 4 months - almost there.

If she is listening to Dylan, she has sublime taste.
Reply

Reply

Thank you - wrapped it up over the weekend. Getting it professionally shot - will post soon!
Reply

Reply

An outstanding painting!

Reply

Reply

The hands turned out incredible! I really like this piece. :3
Reply

Thanks so much - hands are always the worst - you can age someone 20 years in a split second. The painting is life size - hard to translate the effect on a screen. Going to be the centre piece for a solo gallery show I have upcoming in January - exciting!
Reply

Exactly! I become a lot more impressed with an artist when they can draw hands, haha. And wow, I didn't realize it was so large! It would be impressive to see on that scale.
Reply

Wrapped it up yesterday and varnished this morning - exciting... just have to get shooting it professionally set up. Love how you can get work out digitally as a platform but the drawback is you don't really experience a piece of art until you see it in person as it's meant to be presented. Excited for the show coming up - still lots of work to do.
Reply

That's true! There's something really immersive about traditional art. I remember I went to an art museum and there was this giant baby head sculpture and I still think about it just because it was so impressive.
Reply