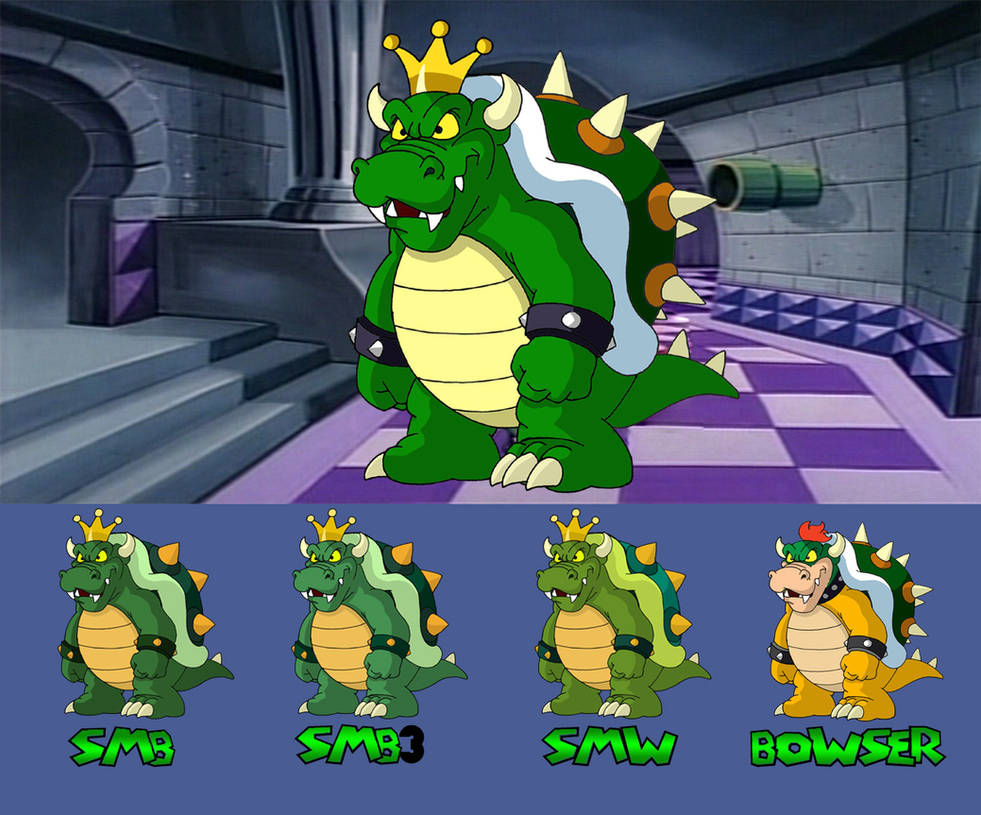 Watch
Be sure to check out my tribute the King Koopa's voice actor:
fav.me/dbh30ny
I drew this image using an animation cel of King Koopa as the inspiration, and it shows his different color schemes used during each of the Super Mario series (plus one of Koopa as Bowser). The larger image uses Bowser's current shade of green plus his set of shell spikes and is the way I feel King Koopa should look.
I will admit that even though I am one of the world's top Bowser fanatics I have always liked King Koopa. I grew up with him on the 3 different Super Mario series that were on tv during the late 80's and early 90's. The voice of King Koopa (preformed by Harvey Atkin) and his personality were spot on as a Bowser surrogate, but he sure never looked quite right. Oh well, he was still pretty kewl in my book.
Q: Why does King Koopa look so different from Bowser?
A: Legend has it that the look of King Koopa is based off of the original sprite of Bowser from Super Mario Bros. Since the graphics were limited back then and no official art had been mass produced the artists at Valiant Art and DIC Entertainment did their best to create Bowser from the 8-bit NES model. That's the rumor anyway.
Alt A: King Koopa is a composite character based off of the Bowser sprite from SMB and the Wart sprite from SMB2. It's rumored that the writers/artists created King Koopa as a hybrid of Bowser and Wart so that they wouldn't need to use 2 different villains...a lazy idea in my opinion...But that would certainly explain the total green coloration and the crown.