Hey everybody! I'm gonna start taking commissions now! I will draw anything that you desire and I came up with this handy guide to show you what the prices are and what I am offering!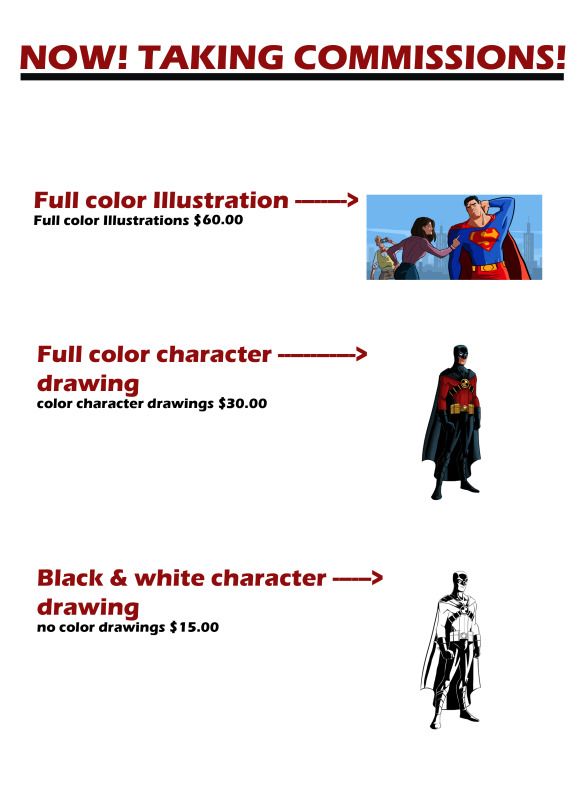 If you are interested just send me a note on here or email me at bencolincloutier@gmail.com
also prices are negotiable!
I hope to hear from you!!!