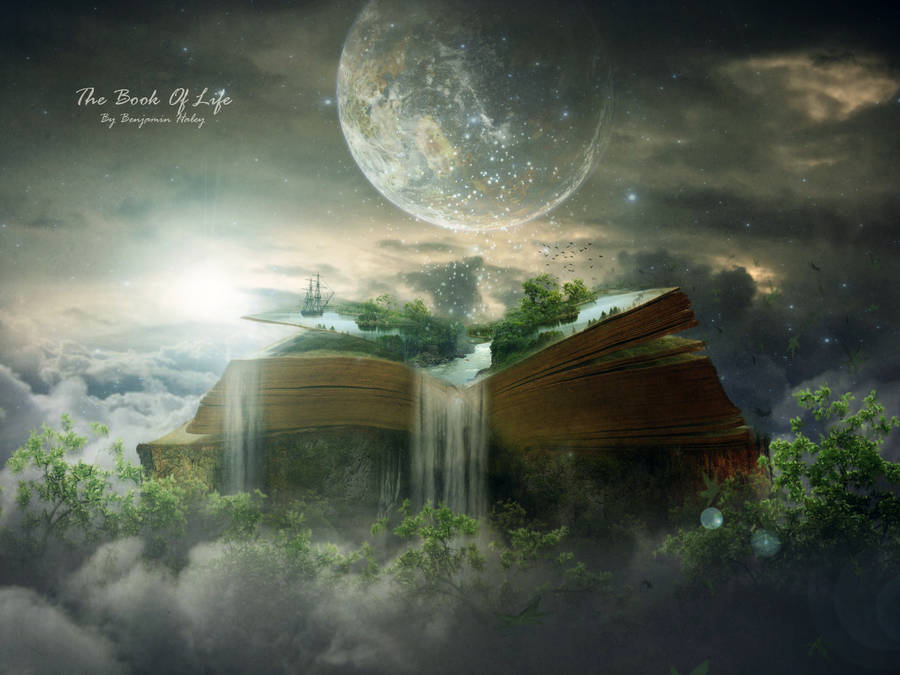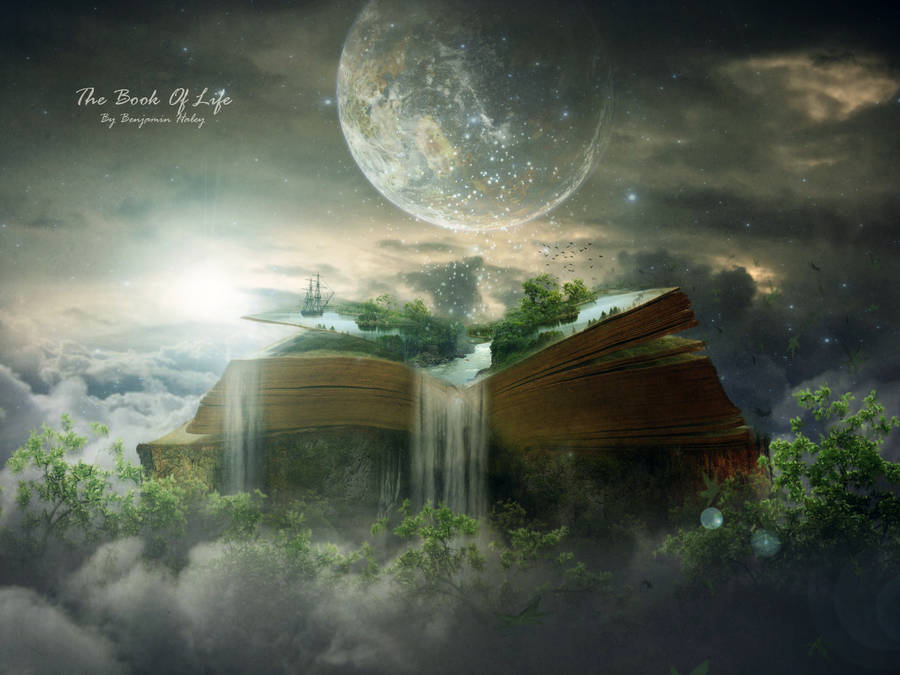 Watch
My engl is so so.....
i was watching some feature and my attention focused on this because i like me open space works where there is dynamism.
Well u all know it...this isn't an original work because all ideas are all taken from years...this market is completely saturated

But if the work is well created with interesting things and a good taste the topic relative the originality is not more necessary. This is that case. So ok well done!!

(for this reason originality 2stars 1/2...)
Let me talk about the composition....I like me ur taste to create this composition. The book sourrounded by forest and mist is perfect!! i love this aspect because is important lead the eyes of the viewer along an imaginary path! in this case the foreground forest with the mist driving the spectator on the vision of that book.
The work have a very good tonal life....tonal harmony is so important!! The way to learn and control the tonal life is so long and it require months and years of hard work because the secret is that to train the eyes to recognize all tonal difference: lights-colors
Write excessive technical words in this critique would be useless and my engl don't permit me to write all all. In any case id like tell u that i was watching all ur works and i can see ur skill experience is growing and growing...this mean u want grow for real...for this reason i'll write u only 1 visual problem about this work.
The giant planet! In this work we have 1 sun on the left and 1 planet....the giant planet is in plus because it's distractive. This take away the eyes from the subject and this isn't good! In this work the sun is enough...the sun and all global light here is important because it share the work in 2 parts......left part with light and right part with darkness. This aspect is so so important because enhance always the global vision of the work..in few words it became more interesting! (tip: if u try to increase the darkness on the right leaving only some light on the clouds and increase the light on the left u'll enhance the vision.....u can do this using exposure, off set and gamma correction...off set is useful to fill shadows, in this case just bit will be ok)
At the end my personal opinion about this work is really positive!!
The Artist thought this was FAIR
10 out of 12 deviants thought this was fair.