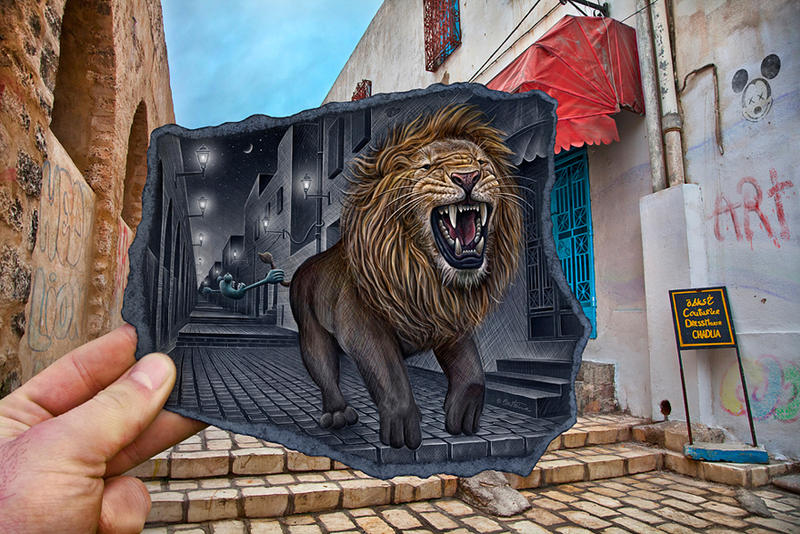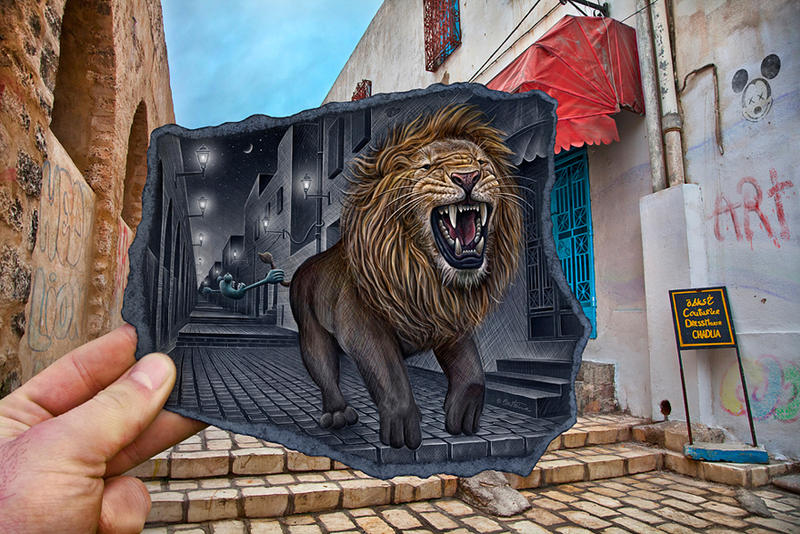 Watch
NEW: I'm now making music, please JOIN ME ON SOUNDCLOUD!
King of the place, here is the mighty lion.
You can view some details, the sketch in progress and the paper I'm using
here
.
Some innovations: drawing with colors and black paper... This is somehow
the "beta version" of "
Pencil Vs Camera
". Many more works coming soon.
I left the drawing unfinished on purpose (I wanted to attract the attention on
the lion's face mainly). I took this picture in Tunisia and I also made the drawing.
Prints of this artwork now available!
(Also purchase a bigger jpg version to have it as a wallpaper)
View the the full Pencil Vs Camera album
PS: Please join me on
Soundcloud
, I will add new works there soon.
____________________________________________________

For more information about my projects: info@benheine.com
____________________________________________________
Random features:
I like tris kind of works, it's a godo way to remino everybody that using hands is better than using just a mouse on Photoshop.
Fantasy is better than digital stuff... Even if a computer can help us to create images of pur fantasy we should continue using pencils, brushes and hands!
I like it.
Keep on drawing and working tris way.

I finished my critique but I have to' write 29 more words... 26 25 24 23 22 21 20 19 18 17 16 15 14 13 12 11 10 9 8 7 6 5 4 3 2 bye!
The Artist thought this was FAIR
24 out of 24 deviants thought this was fair.
This is amazing!! looks soooo realistic! Really matches the scene and I love how its morning but the picture is in the dark so its a nice contrast! The lions paws need to be a little bigger but other then that its perfect!! I love how you imagine the picture and find a perfect moment for it. Even though its a sketch it looks realistic untill you really looks close up. Very Good!! Cant wait to see whats nexts! If I had to grade it I would give it an A++++++++++++++++++++++++++++!!!!
Your totally amazing!! Im your biggest fan!! Nice work!
The Artist thought this was FAIR
27 out of 27 deviants thought this was fair.