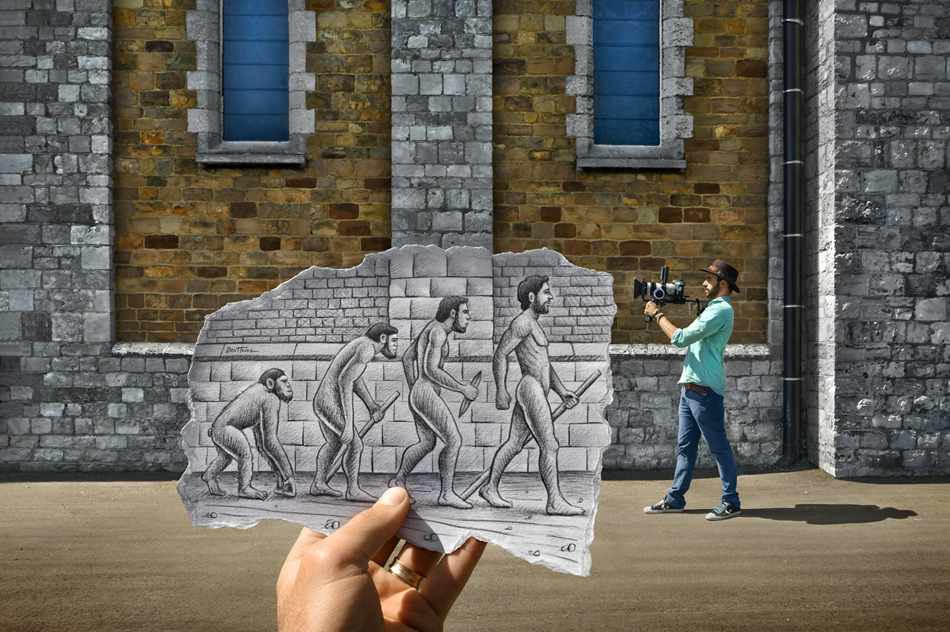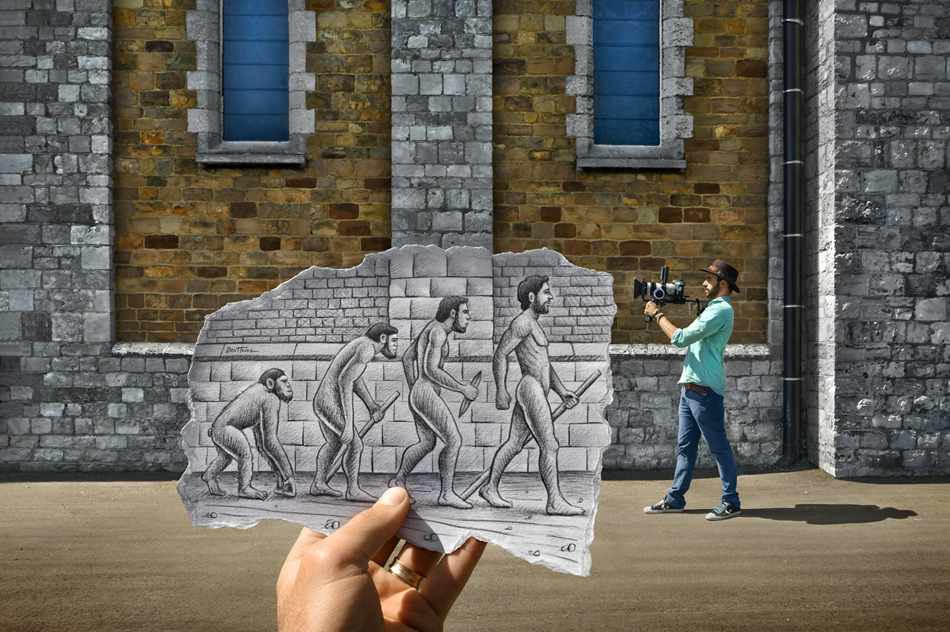 Watch
NEW: I'm now making music, please JOIN ME ON SOUNDCLOUD!
Featuring my friend Davide Gentile. He is an Italian film director.
This is a "Pencil Vs Camera" image I made near Braives' church.
He is holding a camera with a huge lens (it's not a futuristic gun,
lol). If you wish, you can view a detail
HERE
.
See the whole "Pencil Vs Camera" album
The above photo has been shot with the
Samsung NX11
,
provided by Samsung Electronics. Co., Ltd.
>>>
Review from THE DAILY MAIL for this picture
:
"Great apes:
A man is seen turning a camera on human's earliest ancestors, in
this humorous take on the theory of evolution"
(Kerry McQueeney,
The Daily Mail
, Sept. 2011)
____________________________________________________
For more information about my artwork:
info@benheine.com
____________________________________________________
Random features:
I love it my man
This work is one of the acts that always come back to it
Everything is beautiful here, just note I have not concealed You as a drawer, Shadows must be from the front at the feet of men , By direction of the light, but maybe you want to be well Mixing fiction with reality.
Ben You are the most important person for me because I long ago stopped drawing, When I see your artwork, my friend invited me To see what you draw, You prepared me love and passion for drawing.
Mr. Ben
Thanks & Regards !
The Artist thought this was FAIR
22 out of 23 deviants thought this was fair.