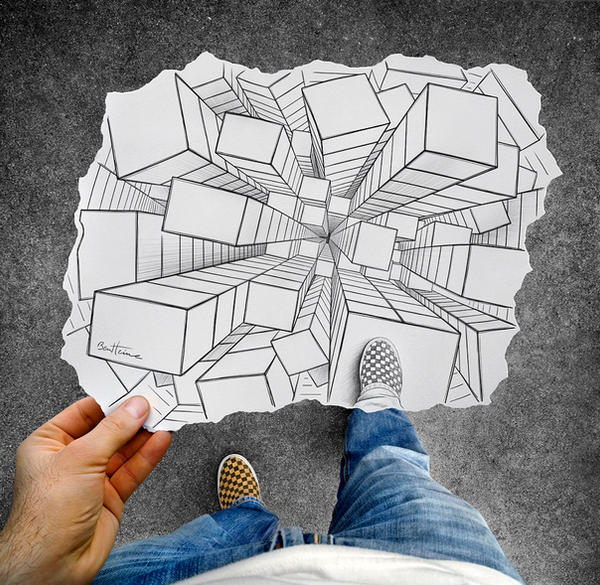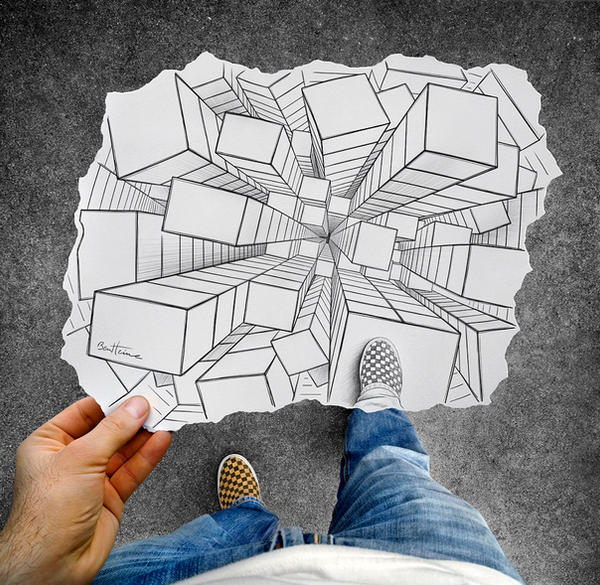 Watch
NEW: I'm now making music, please JOIN ME ON SOUNDCLOUD!
Welcome to a new dimension! I took this photo in Cologne,
Germany, I also made the rough 3D sketch. Detail
here
.
Prints of this image now available!
>>>
Review from THE DAILY MAIL for this picture
:
"Delicate
steps: Those suffering from vertigo should look away now. This
creation turns a pavement into a precarious mass of vertiginous
blocks"
(Kerry McQueeney,
The Daily Mail
, Sept. 2011)
View the the full
Pencil Vs Camera album
__________________________________________________

For more information about my works: info@benheine.com
__________________________________________________
Random features:
Wow, Amazing Contrasts In Colors And With In The Gray Scales.
Very Inspirational To Others That Want To Express Their Selves.
Have To Rate Every Thing In The 5 Range b/c It's just amazing art you have done. Pulling life into sketches is just divine.
Have a wonderful day and keep up with your beautiful work.
Niesha J. Hooker.
PS.
Here's a small Idea. Take a photograph of someone looking into the sky then draw their thoughts of the world or what their wants or needs. Maybe even another world we don't even know about yet. Take Care, Thank You.
The Artist thought this was FAIR
51 out of 52 deviants thought this was fair.
Absolutely incredible. So immensely creative!! This invokes thought, and even more emotion. It creates off the wall associations and altered senses. I love it! I love that both feet are symetrically appearing the same distance away. The depth in the drawing and the abstract imagination. Its interesting that the boxes go in every which way though all appear parallel. All I have to say is that this artwoork has phenomenal imagination behind it and I appreciate you sharing it with us! Even the rough edges of the drawing give it an intriguing aspect. The checkered shoes that compliment the towers being stepped on in that alternate dimensin is a great contribution to the overall appeal. I hate to repeat myself but I love it!
The Artist thought this was FAIR
44 out of 45 deviants thought this was fair.