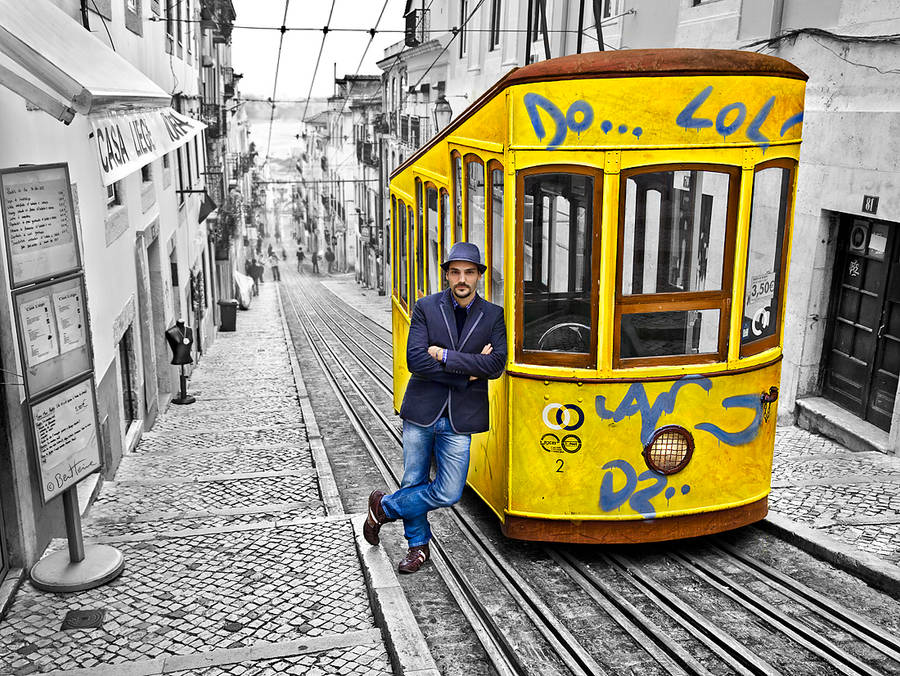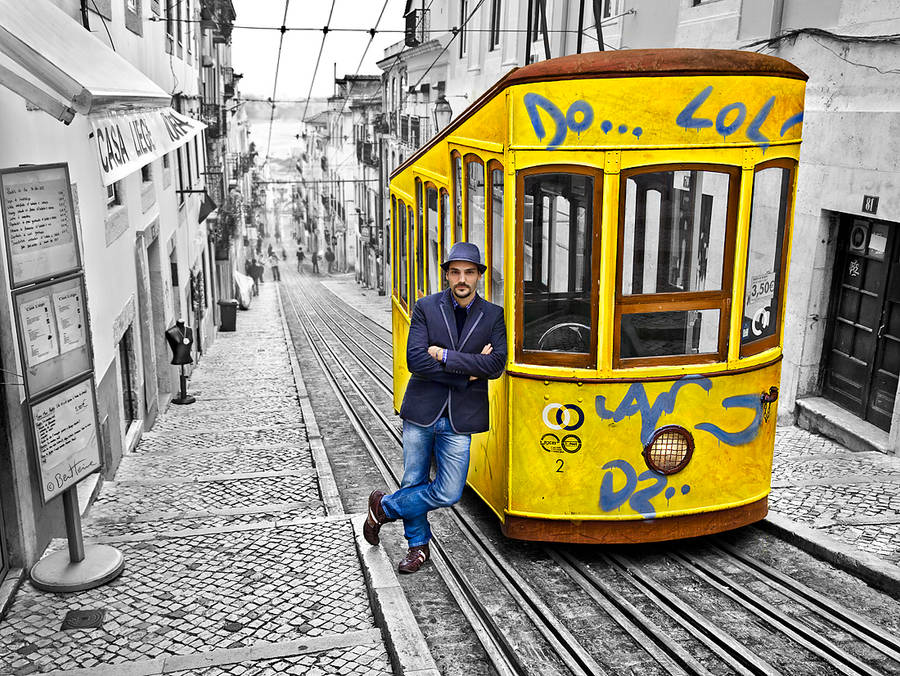 Watch
www.benheine.com | Facebook | Twitter | © Ben Heine
_________________________________________________
A few days ago with a friendly funicular in Lisbon, Portugal (near
Bairro Alto). I was there for a new and very
creative experience
in collaboration with Samsung! I'll share a photo report shortly...
Update: See this mini video documentary showing the
interaction I had with the beautiful city of Lisbon and
the works I made there. You can also have a look to
this full report on my blog.
_________________________________________________
For more information about my artwork: info@benheine.com
_________________________________________________
Other photos with "selective coloring":
This piece was one of the first that caught my eye among all of the others on the front page. This is an amazing photo. Heck, I believe before the editing this would have been great regardless. The composition is spot on. The fact that you only made the subject and the trolley in color and the rest in black in white is not very original but it definitely works well and it adds balance. I love how you can view what is behind the subject and how the rails and wires lead your eye through the rest of the piece. I sort of wish you added the color effect to the back part of the trolley to make it a bit more dimensional. Overall, this is a great piece and it would be a really great print.
The Artist thought this was FAIR
10 out of 10 deviants thought this was fair.
The piece is beautifull. Full of patterns, very detailed and full of life and story. You could write a novel out of this!
It is great how the "elevator" (ascensor) has all it's original color, which is very tipical of it, and which kind of represents the soul of Lisbon (i love my hometown).
Also, it seems like the boy, as soon as he touched the ascensor he gained color.
And because the artist captured an historical view of the city, you can travel in time... and once again, this same ascensor (which itself has a huge past) is your time machine.
You could indeed write an awesome novel.
Congratulations!!
The Artist thought this was FAIR
9 out of 9 deviants thought this was fair.