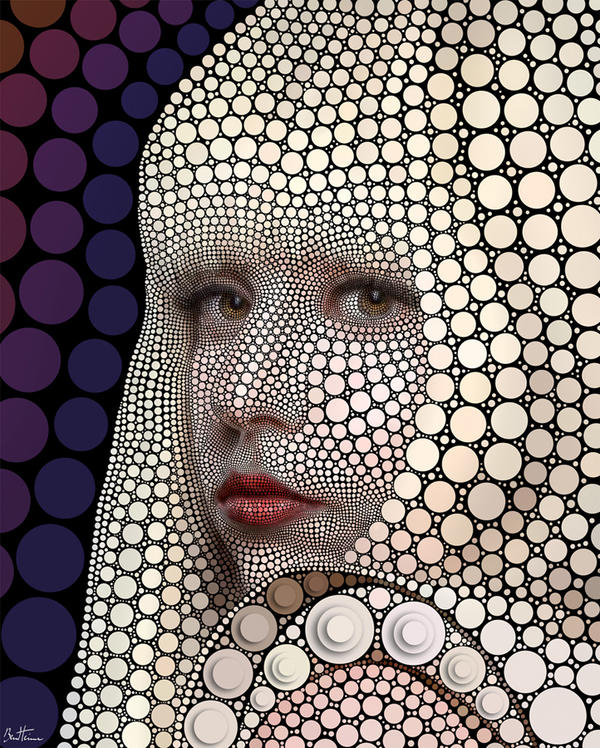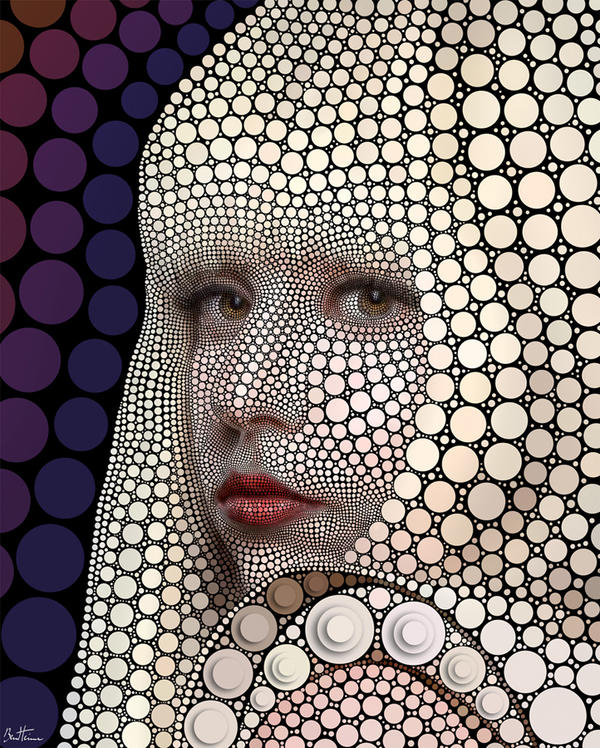 NEW: I NOW CREATE MUSIC, JOIN ME ON SOUNDCLOUD!

SHOP: www.icanvas.com/canvas-art-prints/artist/ben-heine
This is a digital work but sort of "handmade" as I placed each circle individually on a black background.
Each circle is made of a single color and a single tone
(see the work in progress, below).
It took me quite a long time to finish the whole portrait...
I really like Lady Gaga's personality and imago.
Prints of this artwork now available!
Also purchase a bigger jpg version to see how it is made...
__________________________________________________

For more information about my works: info@benheine.com
__________________________________________________
Work in progress:
More Circlism:
Daily Deviation
Given 2010-02-20
I admire your art , Its visual / creative / and it expresses you. I like your shades and the texture you used for this piece of art , I'm not sure about the the background , it does not seem to fit , or "blend" in with the picture , but on the other hand it makes your focus point stand out. What really caught my eye , was her lips and her eyes , they stand out really well , and the colors are really matched up , and may I say " I'm quite the Lady GaGa fan. I enjoy your creativity and art , keep p the good work.
The Artist thought this was FAIR
20 out of 20 deviants thought this was fair.
This is simply stunning. The detail and effort put into this artwork is just immense and I applaud you for your patience. The fact that each circle is a different tone just takes your breath away. The background is fitting, but I think you could have done a little more with it, that being said, every other aspect of the artwork is beautiful, and I like the way you captured her facial features and the tones in her skin! I especially love her hair! Keep it up, you are amazing and I'm going to watch you closely n_n

Lots of love:
Nianite
The Artist thought this was FAIR
10 out of 10 deviants thought this was fair.