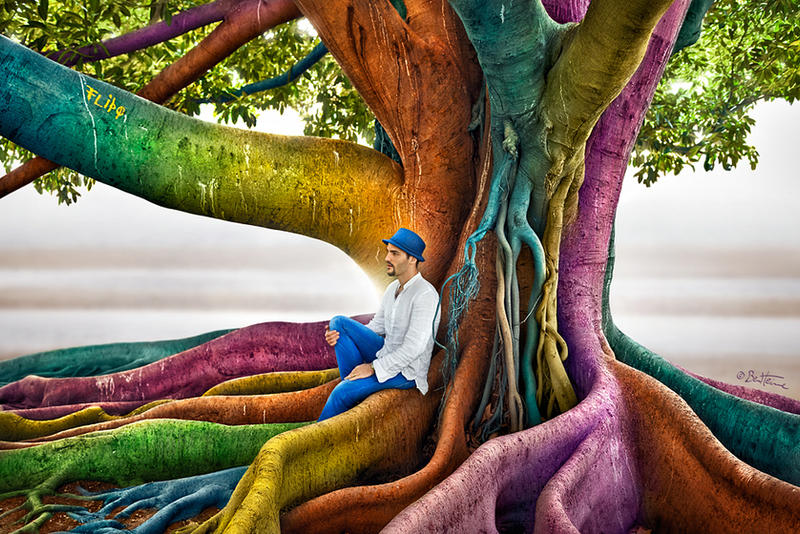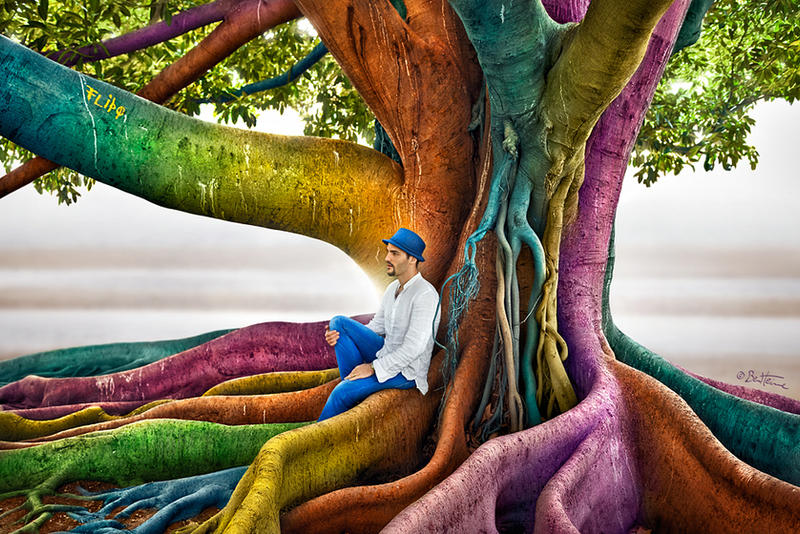 Watch
NEW: I'm now making music, JOIN ME ON SOUNDCLOUD!

SHOP: www.icanvas.com/canvas-art-prints/artist/ben-heine
Definitely the most amazing tree I've seen in my whole life.
A photo I took in Seville, Spain, a few days ago. If you wish,
you can view a detail and some preparatory photos
here
.
Ficus macrophylla, commonly known as the Moreton Bay Fig,
is a large evergreen banyan tree of the Moraceae family. It is
known for its beautiful buttress roots. It can reach heights of
60 m (200 ft). The trunk can reach a diameter of 2.4 m (8 ft).
PS: Don't miss
this recent video
showing the "before" and
"after" versions of some 70 of my most viewed pics on DA.
_________________________________________________
For more information about my artwork: info@benheine.com
_________________________________________________
Some other strongly colored photos:
The tree is marvelous, you're very lucky that you were able to visit a place with such things. The coloring added to the tree to give it that colorful rainbow effect is amazing! It looks so real, for a second I thought it was. Which would be just as amazing. I mean, who wouldn't want a big rainbow tree growing in their front yard? You did so well on adding yourself into the picture, I'm still trying to figure out if it's a photo, digitally drawn, or if you tweaked at a real photograph. Overall, this is amazingly beautiful and I knew I was in love with it the second I saw it in my inbox.
The Artist thought this was FAIR
3 out of 3 deviants thought this was fair.
I've been watching BenHeine's work for a little over a year now and I can easily say that his work is always improving, evolving and just plain awe inspiring.
This piece in particular is a great example of his talent.

Even though this is a very strange tree, having been born a rainbow tree, but still adorned with "normal leaves"; your eye is immediately drawn to the man sitting on it's roots.
The man reflecting, perhaps even just resting, your curious as to whether the man notices the unique life he's sitting on.
It's as if the tree is a mirror image of himself, that at a glance it's just another tree with green leaves but if you look closer you can see the tree cannot just be any old tree, but a beautiful expressive creative life needing to spread itself about. It's oversized rainbow roots and branches reaching out to spread it's color, perhaps just like the man sitting in the middle.

The piece is beautifully composed with a simple figure in the middle of this color confused tree. It's bright and colorful without it being too chaotic. The colors are bold but not abrasive. Like the man, his choice of wardrobe is bright, but simple and matching.

I wish this were a real tree.
The Artist thought this was FAIR
9 out of 9 deviants thought this was fair.