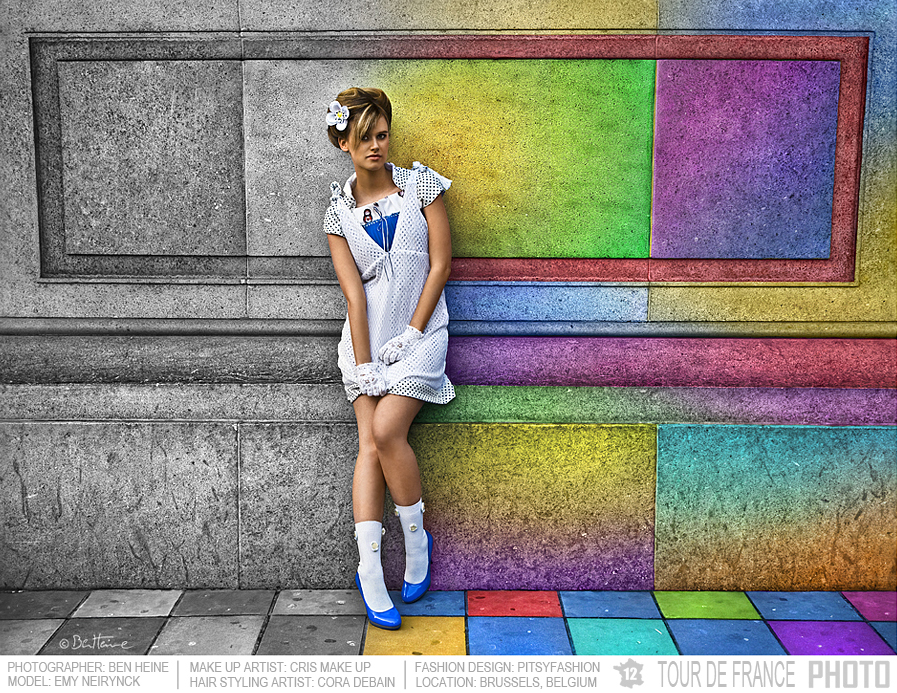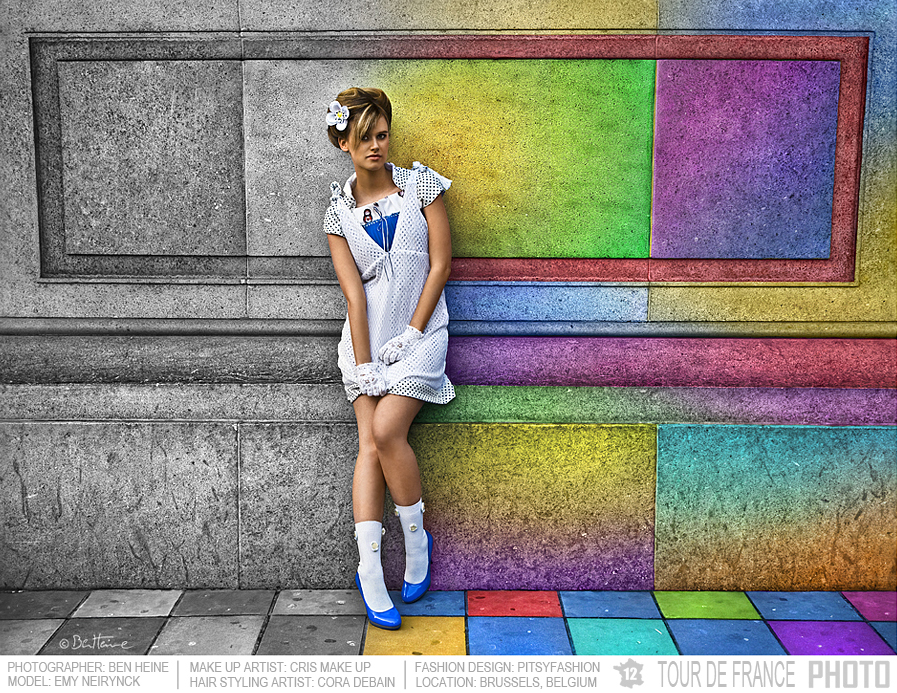 Watch
NEW: I'm now making music, JOIN ME ON SOUNDCLOUD!
After the rain, here come the colors. If you wish, you can see
3 preparatory photos (it was really raining just before I took
the pic) and 2 details
at this link
. This is an image I captured
a few days ago in the frame of the "
Tour De France Photo
"...
Photography (+ concept & editing):
Ben Heine
Model:
Emy Neirynck
Fashion Design:
PitsyFashion
Hair Styling:
Cora Debain
Makeup:
Cris Make Up
Location:
Brussels, Belgium
_________________________________________________
For more information about my artwork: info@benheine.com
_________________________________________________
This is truly amazing~! I love how you put the girl right in the middle of the dark and gray side and the rainbow side. Very creative on this piece of art. I've seen your others and they are amazing too~ I encourage you to do more of these pictures because you are really good at putting the concept like that. I also like the outfit that the girl is wearing. It's not all dark and gray, yet it's not all bright like the rainbow side. It's just casual and fits the picture very well. Again, very awesome picture. Keep up the good work~~
The Artist thought this was FAIR
24 out of 38 deviants thought this was fair.
This subject is good for displaying the technique that you're looking for. The model while dressed nicely and styled to fit the imagery well. Her facial expression could be a little bit more engaging though.

The split up and sectioning of the rainbow effect is a grateful breath of fresh air. It's not the typical just straight rainbow, it's got the angling and you use the non typical colors in use, great job!

And more on the coloring, it has a good transition between the colored and grey scale side. Was wondering what that transition would look like when if you did the same effect to the shoes and the other clothing that she's wearing.
The Artist thought this was FAIR
47 out of 51 deviants thought this was fair.