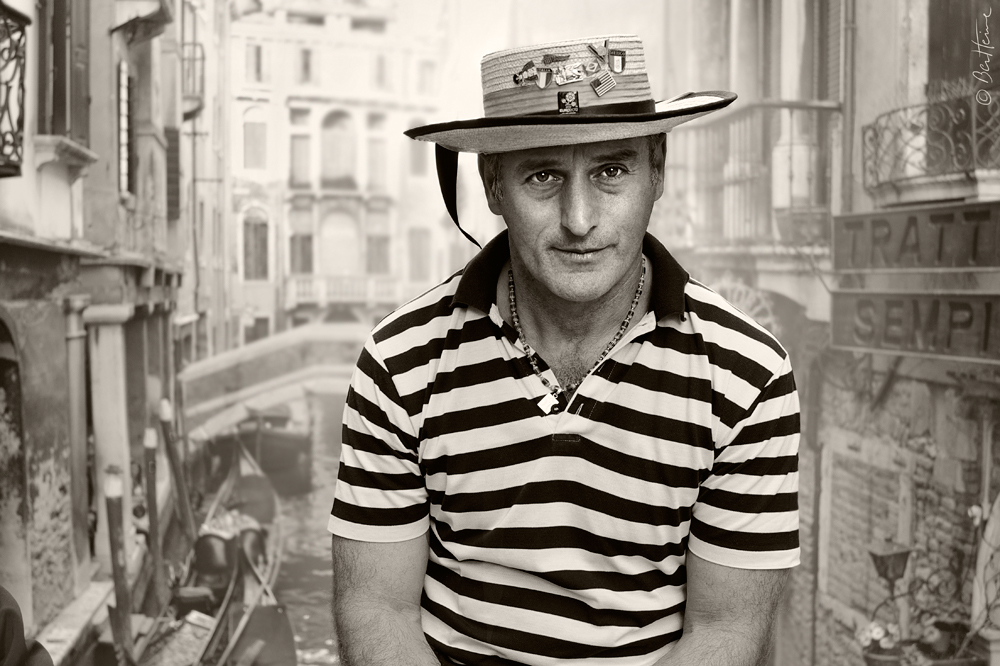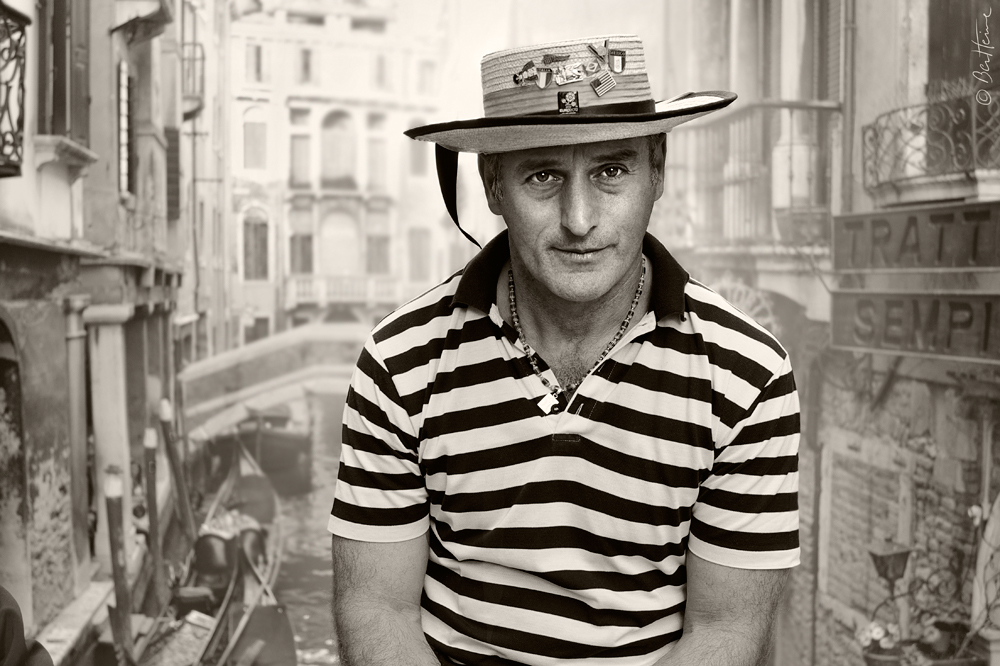 © Ben Heine || Facebook || Twitter || www.benheine.com
____________________________________________________
I took this photo last month in Venice, Italy. The man was sitting on a small bridge waiting for people willing to travel in his gondola. I'll share more photos from Venice soon...
The above photo has been shot with the
Samsung NX10
, provided by Samsung Electronics. Co., Ltd.
____________________________________________________
For more information about my artwork:
info@benheine.com
____________________________________________________
Some other photo portraits:
I don't know where to start to describe how wonderful this photo is.
First the mans smile, Mona Lisa just got competition

You might read it in his eyes and look for it on his lips... now it's there now something else comes in. If you look at his face again including his posture you read other expressions drawn from a life experience. Once its an attitude, then its weariness, and then it is interest in you... he is in the middle of life.
He is also the man behind the facade and before the facades. He is wearing the gondolier's hat, the facade for the tourists. And he is standing/leaning before the facades of Venice. Yet the facades become real because of him and how he wears these facades.
The contrast between the stark stripes of the shirt and the soft background, works to bring the man out of the sepia tone you chose for the photo and reminds us who the photo is about. It also separates past from present.
Here comes the poetry of this image. The light in the background works well with it being out of focus to produce a haziness that brings in nostalgia.
Since the background is a canal, you can see the focus "fading", like our memory. And this for me symbolizes the gondolier's memory. I venture to suggest that you intended it this way since he is slightly off center giving us a view of the canal, and of course, a gondola.
Viewing this photo you keep returning to the gondoliers face to read another layer of his expression... find another story in his poetry.
One might read this photo as "a man and his trade", which it is a wonderful example for... but this portrait is much more.
Shot in our time, but timeless.
Chapeau
The Artist thought this was FAIR
10 out of 10 deviants thought this was fair.