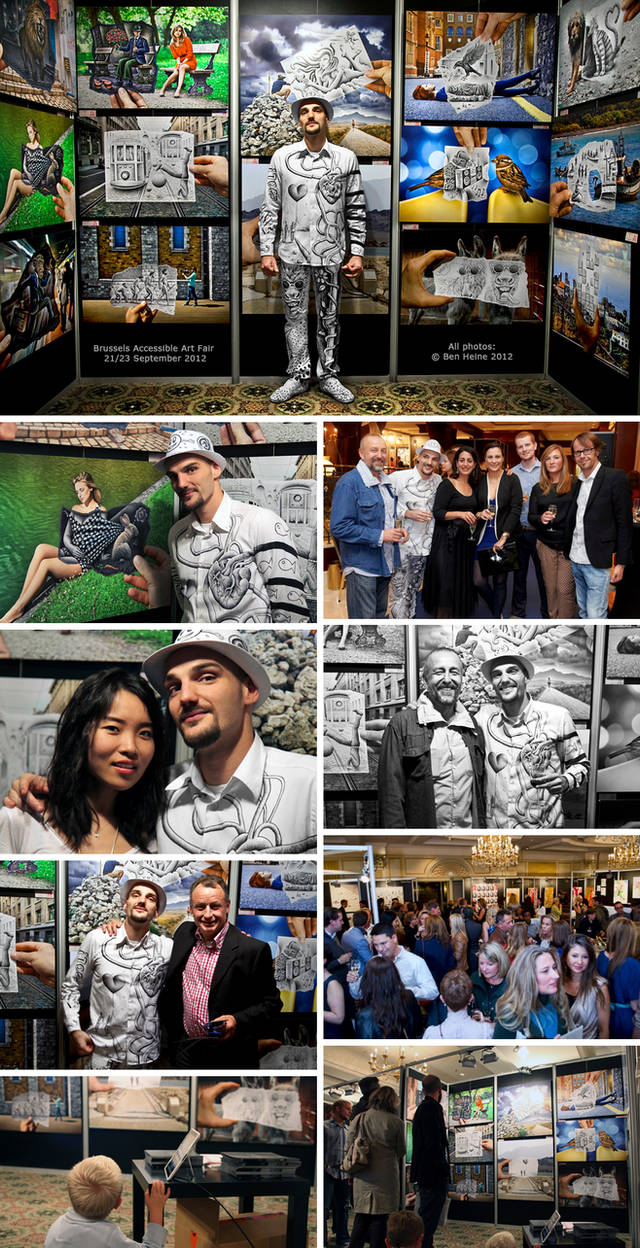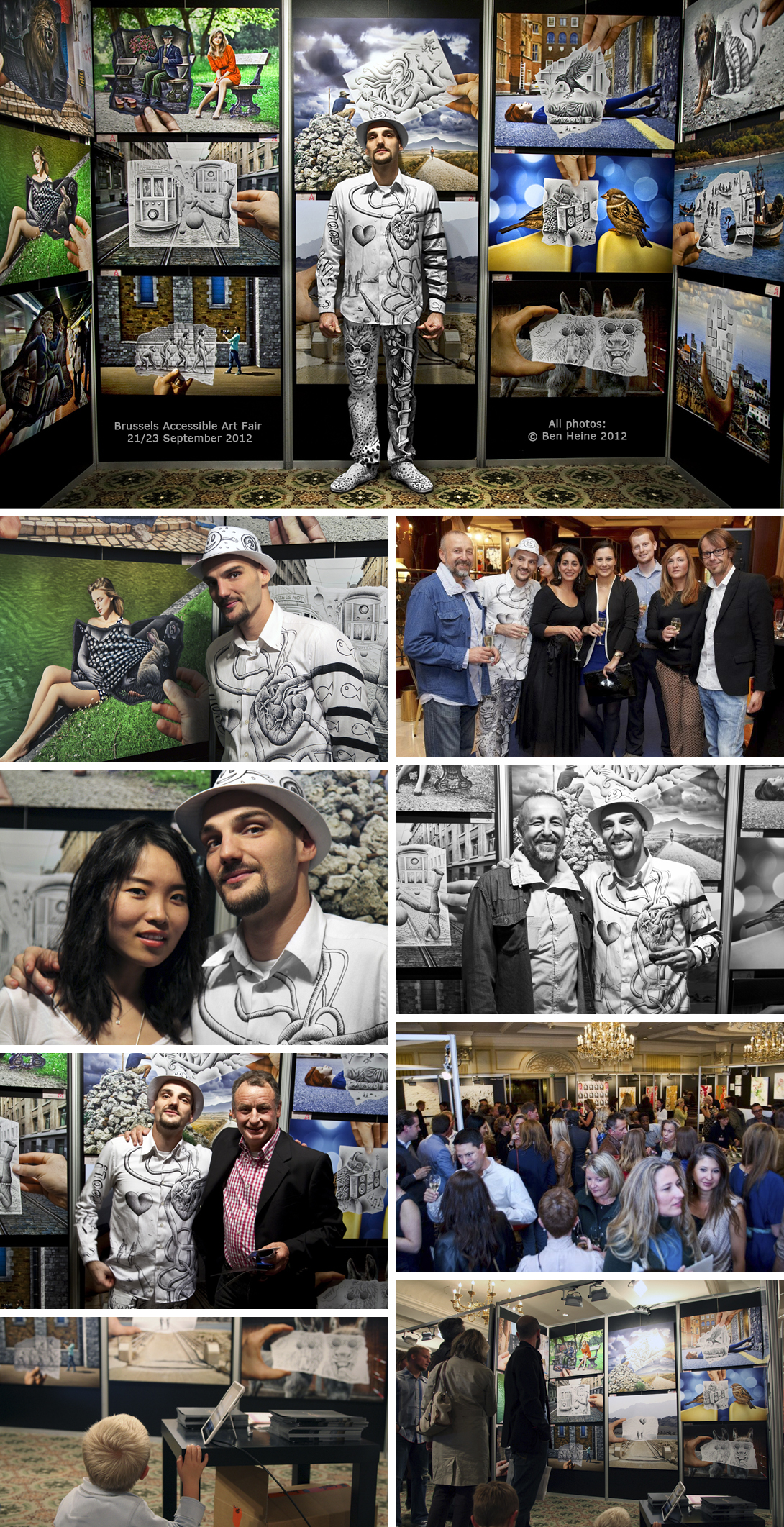 Watch
www.benheine.com | Facebook | Twitter | © Ben Heine
_________________________________________________
A selection of "
Pencil Vs Camera
" limited edition prints (Dibond finishing) were exhibited at the
Brussels Accessible Art Fair
from the 21st till the 23rd of September 2012.
I attended the vernissage with customized shirt, trouser, hat and shoes... I drew the designs on my clothes with black markers (
you can view some photos of the making of at this link
), I used some 25 markers in total, haha.
Many thanks to Martin VW for his help during the fair, to the organizer Stephanie Manasseh and to Rolando, the person who took some of the pictures in the above photo report.
You can view some other photo reports of all my past exhibitions at
this link
.
_________________________________________________
For more information about my artwork: info@benheine.com
_________________________________________________
Some past
exhibitions
: