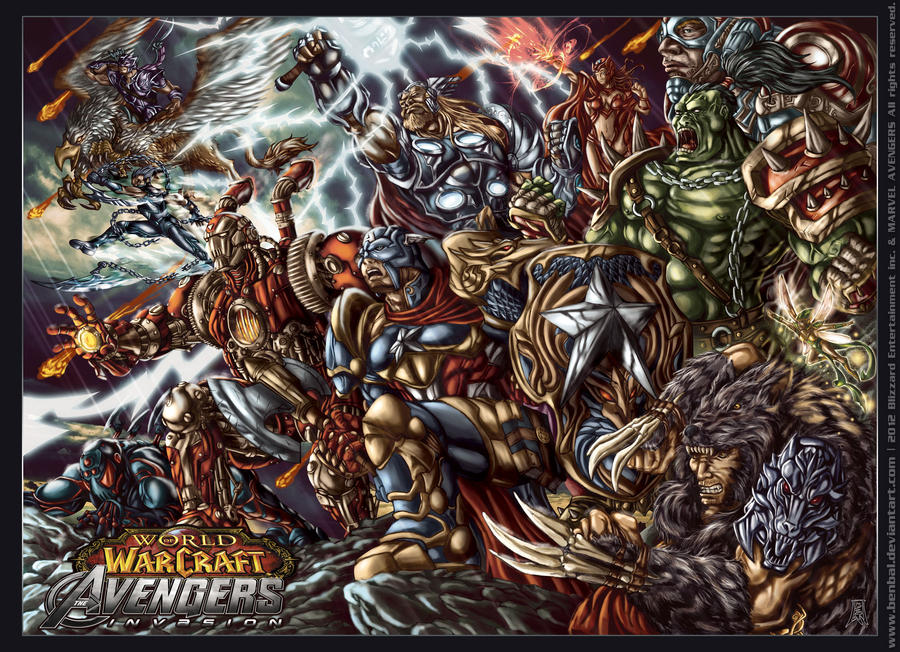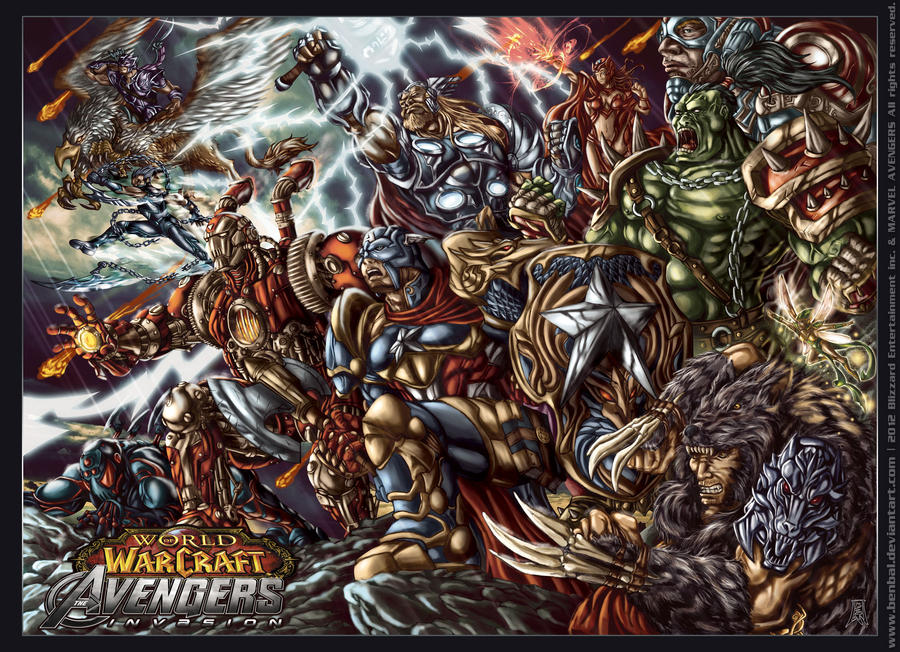 Watch
Finally it's officially DONE!!

Their names in the World of Warcraft:
- THOR = Thorren The Stormbearer
- Cap.America = Rogeroth The Falcon Knight
- Spider-man = Parx Spiderlinx
- Wolverine = Logor Berserker Claw
- Hulk = Bruxx The BRUTE
- Iron-Man = Starx the Iron Steam
- Hawkeye = Bhartón the Griffonrider
- Wasp = Jániette the Death Stinger
- Giant-Man = Pymp the Earthstomper
- Scarlet Witch = Wándha the Blood Sorcerer's
- Quiksilver = Pietross the Silverfangs
There are some problems with details. There are too much and its is very hard for understanding. Tne color image has no perspective so there are many details as in backround as in front. Colors has the same thone so its very hard to understand where is Cap or Druid with claws.
I think that it is good when u spread all ur chars with white line or make characters without shadowlight so they become better for understanding.
There are no wrong in anathomy or in proportions. So u need do extra shadowlight because of Thrors lightining
Sry by bad english
The Artist thought this was FAIR
14 out of 16 deviants thought this was fair.