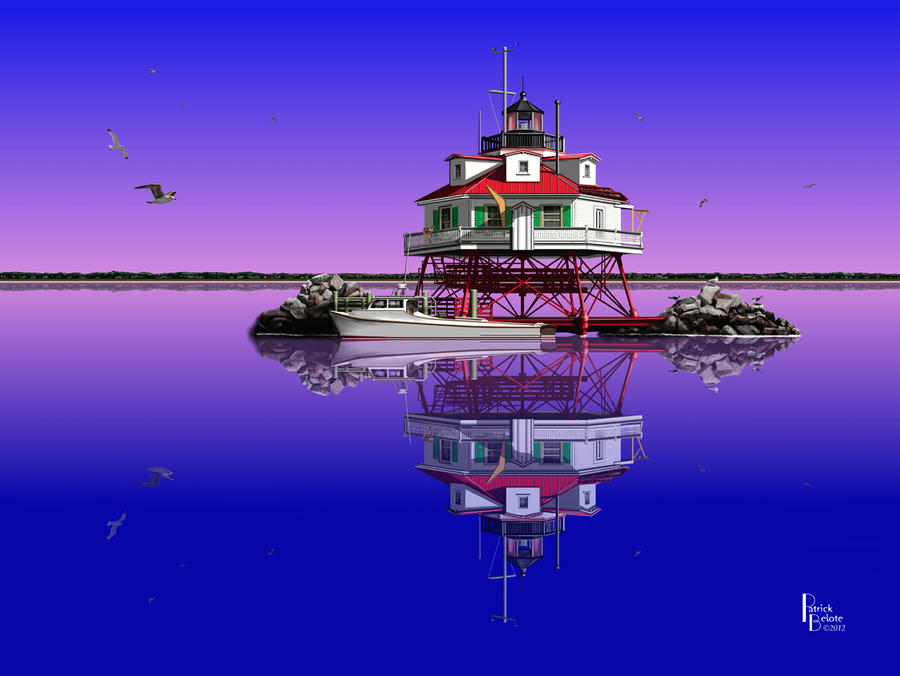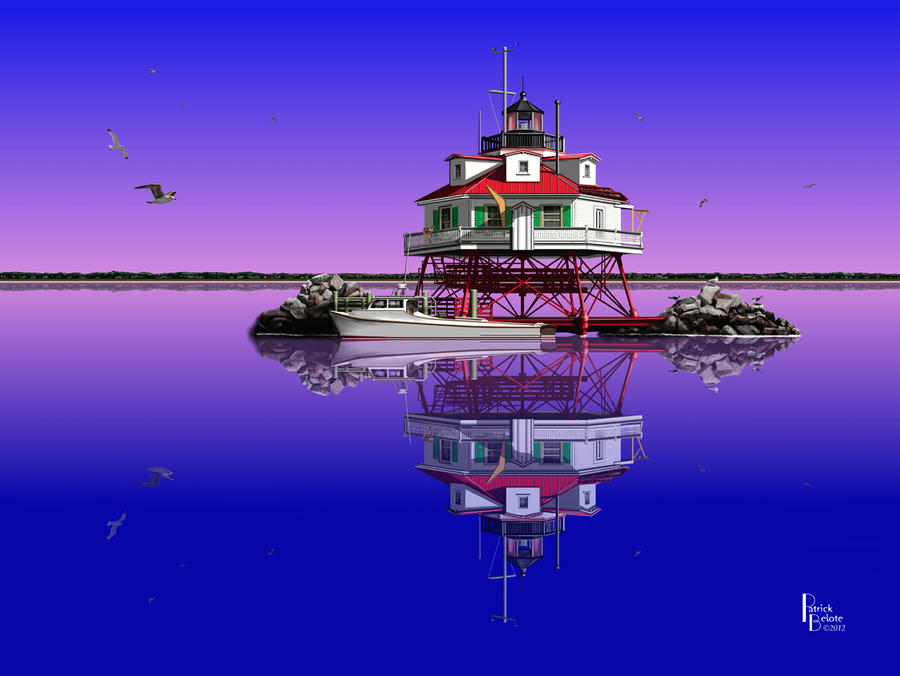 Watch
Thomas Point Lighthouse is a historic screw-pile lighthouse in the Chesapeake Bay near Annapolis, MD. The term "slick cam" is used by the local waterman meaning "slick calm" i.e. no waves. I wanted the painting to look serene, and to "pop" with bright color. Artistic license was used to achieve this.
The original file of this was intended to be printed at 30"x40" and still remain sharp. I think I achieved my goal.
This took around 60 hours or so, all in Painter X with an Intuos 3. I referenced about 30 photos of the lighthouse from all angles and heights but can't say either one was a model for mine. I used the raw dimensions of the structure scaled for the layout. The rocks are totally made up, the boat is from a photo of mine. The birds are all from stock (links below).
I'm having fun messing around with different backgrounds on this, so there may be another upload.
Critiques are requested. I have been studying the digital art of Stephen Harlan (harlaneditions.com) lately, and am aiming for the same effect he gets with his work.
Stock Images for birds:
[link]
[link]
[link]

This picture is just perfect!
Reply

Many thanks for using my photo on ur beautifull work

Reply

What a wonderfull calm place !
Superb colors & efficient symetry...
Reply

Thanks I appreciate it. I just uploaded a modified version where I modified the reflected color of the lower sky.
Reply

Wow

this looks really good, thanks for the link

Reply