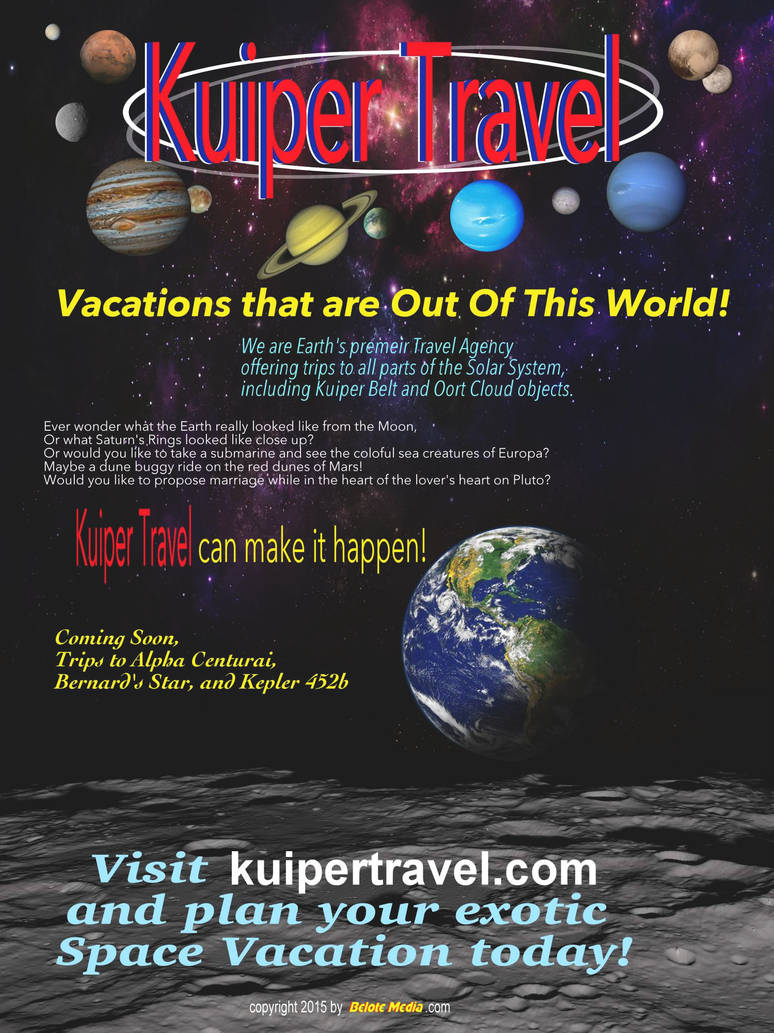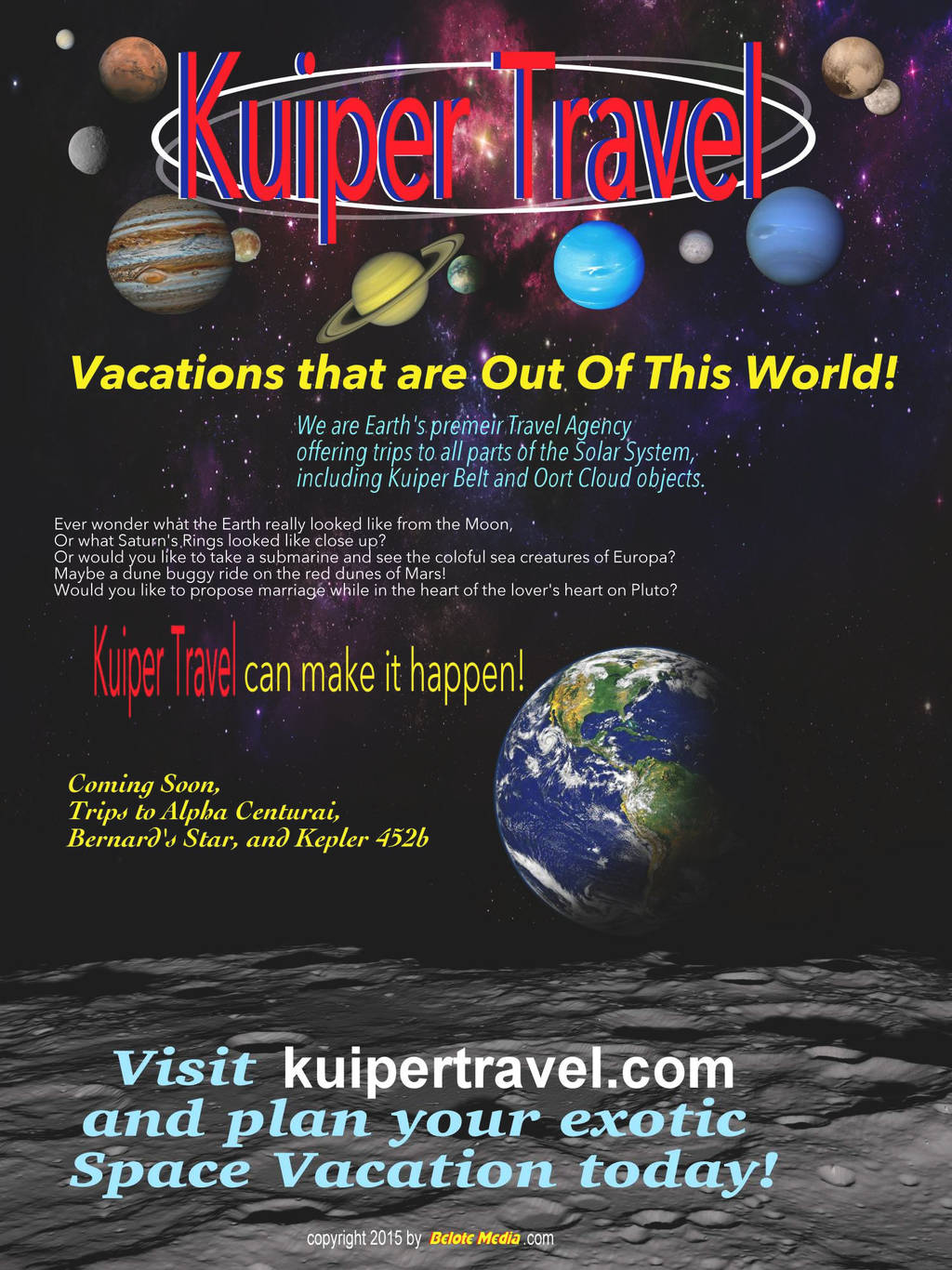 Watch
"Kuiper Travel Agency is Earth's premier, ad as of now, only full service travel agency offering vacations, tours, and holidays to all parts of the Solar System.
From the dunes of Mars, to the oceans of Europa, Callisto, and Enceledas. From the Methane Rivers of Titan to the Lover's Heart plane of Pluto.
Want to see the Earth from the Moon? How about a quick excursion around Venus, or a trip to a cave on the dark side of Mercury to collect ice formed just 50 million miles
from Sol.
Kuiper Travel can arrange this and more! Spaceship travel, lodging, protective suits, all amenities included. Visit our web site for all our offerings!'

I dreamed this up after seeing some of the cool retro travel posters to exotic locations, including space. In some form or another this isn't far from reality. Virgin is gearing up to it.
I plan on making other posters on different locations Kuiper Travel represents. Also, the web site will be active...eventually. It's up now but under construction. Too much time on my hands? Maybe, but it was fun!