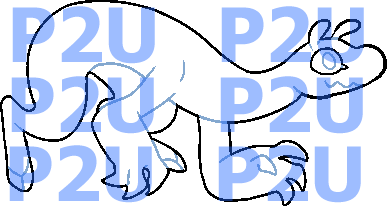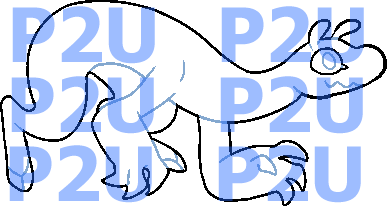 Watch
Dragonbugs are an open species, you can use this base to build your own unique feral dragonbug.
Btw: the round things coming out of their head are antennas, not ears!
3 RULES WHEN MAKING YOUR OWN DRAGONBUG!-Most of their features must come from the natural
world.
(i.e different types of insects or lizards)
-At least one unnatural trait.
(i.e slime, acid, food
whatever butters your eggroll.)

-Have at least 3 coherent colors.
(try not to use over
saturated colors, or colors that aren't aesthetically pleasing
to the naked eye. I won't accept them into the group.)
Their main body
should look like the base
even if your not
using the base.
That's how feral dragonbugs appear no matter
what.
Everything else is up to you!
Files included:
Sample and base lineart.
Don't distribute file, and obviously don't trace it.

You may use it to make adoptables

Join the group!
dragonbugs.deviantart.com
Example: Xeo

Puedo crear dragonbugs para vender?
Reply

does every dragonbug have a feral form? :0000
Reply

Yupper

Although I prefer the humanoid form :'3
Reply

ooh~ i really wanna see the human form of xeo, tho >:00 when will we get to peek? :000000
Reply

Honestly don't know lulz

Maybe I'll design her next week? X'3~
Reply

oooo im so excited!! dragonbugs r so cool
Reply

I'm glad you think so aa !! <3 ; 0 ;!!
Reply

I wish i could draw the feral version of mine but my new tablet (!!!) isnt coming till wednesday.... its a rough wait for sure
but yeah these are a super cool species and i think it's really cool that youre making them open! i don't necessarily have anything against closed species but theyre just harder for me to get into

Reply

Ouu!! New tablet owo?

That's awesome! > w <)/

Yeah the wait would be rough, even
for me!

Yeah I like closed species but, not being
able to buy one without spending $60+,
modify or expand on the design is a huge
bummer for me. The worst part is trying
make a unique design without knowing
that some features belong to a closed
species and getting called out for it :'0

That's why I left it open so people can
enjoy the weird concept rather than
monopolize something that legally doesn't
make sense without a patent :'^o

Lmao u can tell my discomfort for
closed species from all of that
Djdjdkdkdkdkf
I still enjoy seeing them but, I wouldn't
get involved any further than that X3

Enjoy your new tablet! I'd love to see
What you'll make! ♡
Reply
(1 Reply)