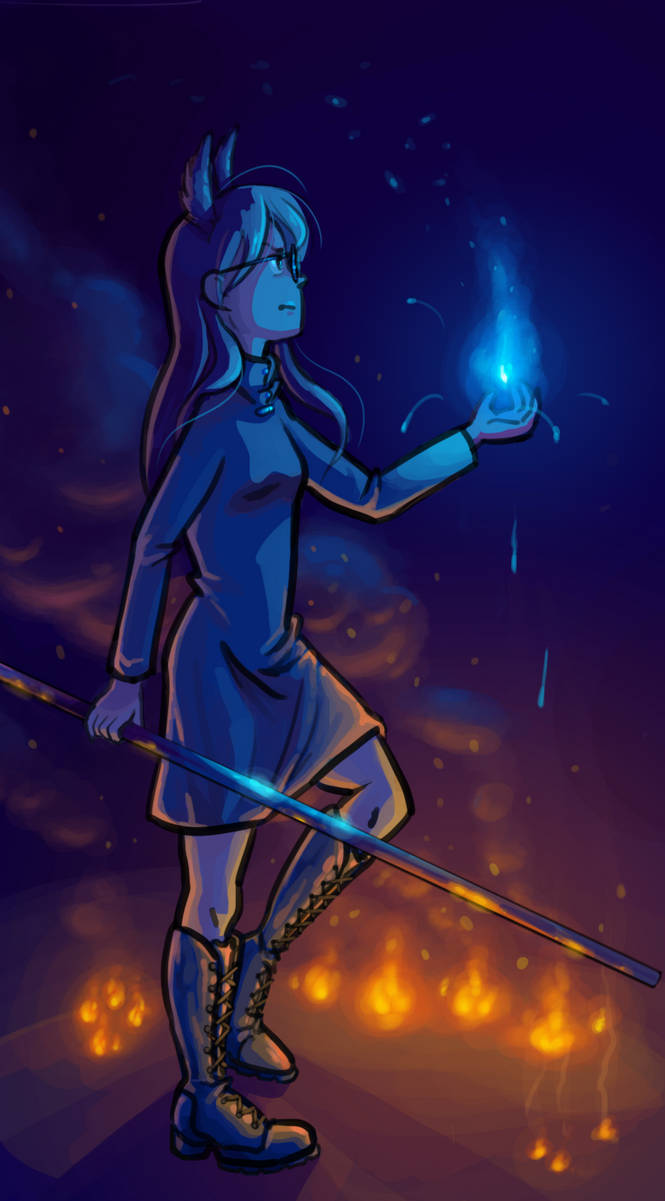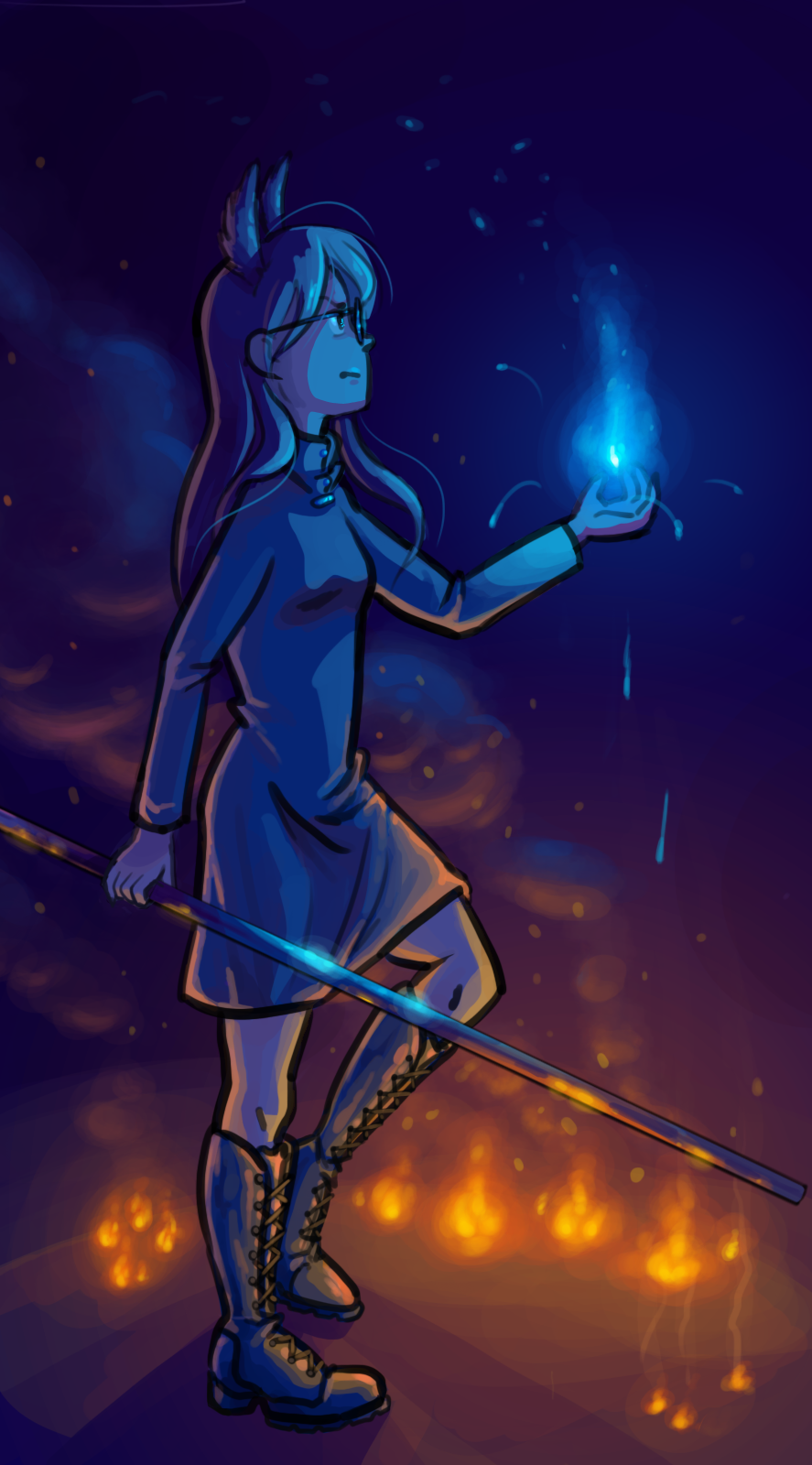 The fire is magical, but the property damage is real.
Companion piece to
my Linux-tan drawing
, since it occurred to me I'd never drawn magic-wielding Unix-tan
either
. So here she is in all her
"I am about to set fire to everything you love and possibly you too if I don't beat you to death with my scepter first"
-y glory.
I feel like the flames and scepter could be a lot better and I forgot a few small details (the socks and the numerals carved on the staff, although I doubt those would've been easy to see at this resolution anyway...) but I wanted to get this posted so I don't spend any more time obsessing over details.
Here's a little WIP picture
I put together documenting the steps leading up to the "final" version you see here.

gahhh so pretty! I love the lighting 8D it goes so well with the blueee <3
Reply

The lighting,,,this is too much for me ;A:
Reply

(Darn it, I didn't see this message in my inbox, sorry for the late reply!)
Thanks for the encouraging comment! For the longest time I was hesitant to work with more dramatic styles of lighting, but recently I've been having lots of fun experimenting with them. C:
Reply

It's alright don't worry about it; it took me some times to actually get back to you on this one.
And you're welcome! Dramatic lighting can be a doozy, but just playing around with it you'll find the just right balance.
Reply

Reply

I'm happy to hear it! Thanks again for the help / encouragement.

(Considering that I have no idea what that means, I'm
also
impressed.)
Reply