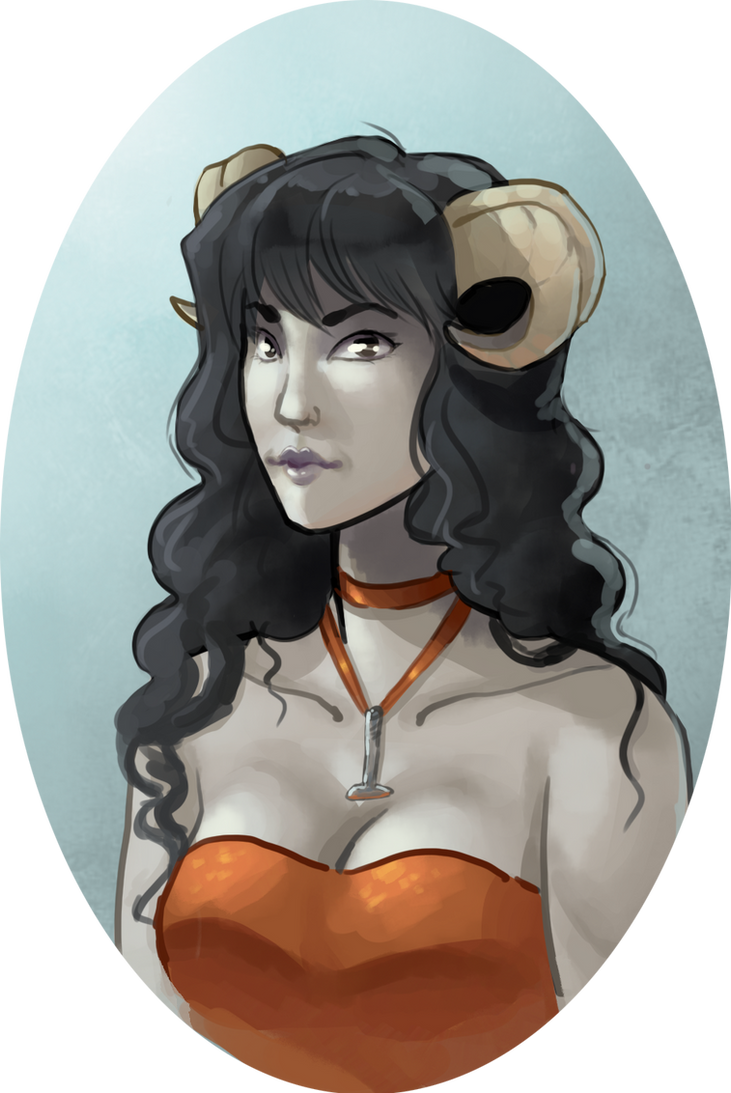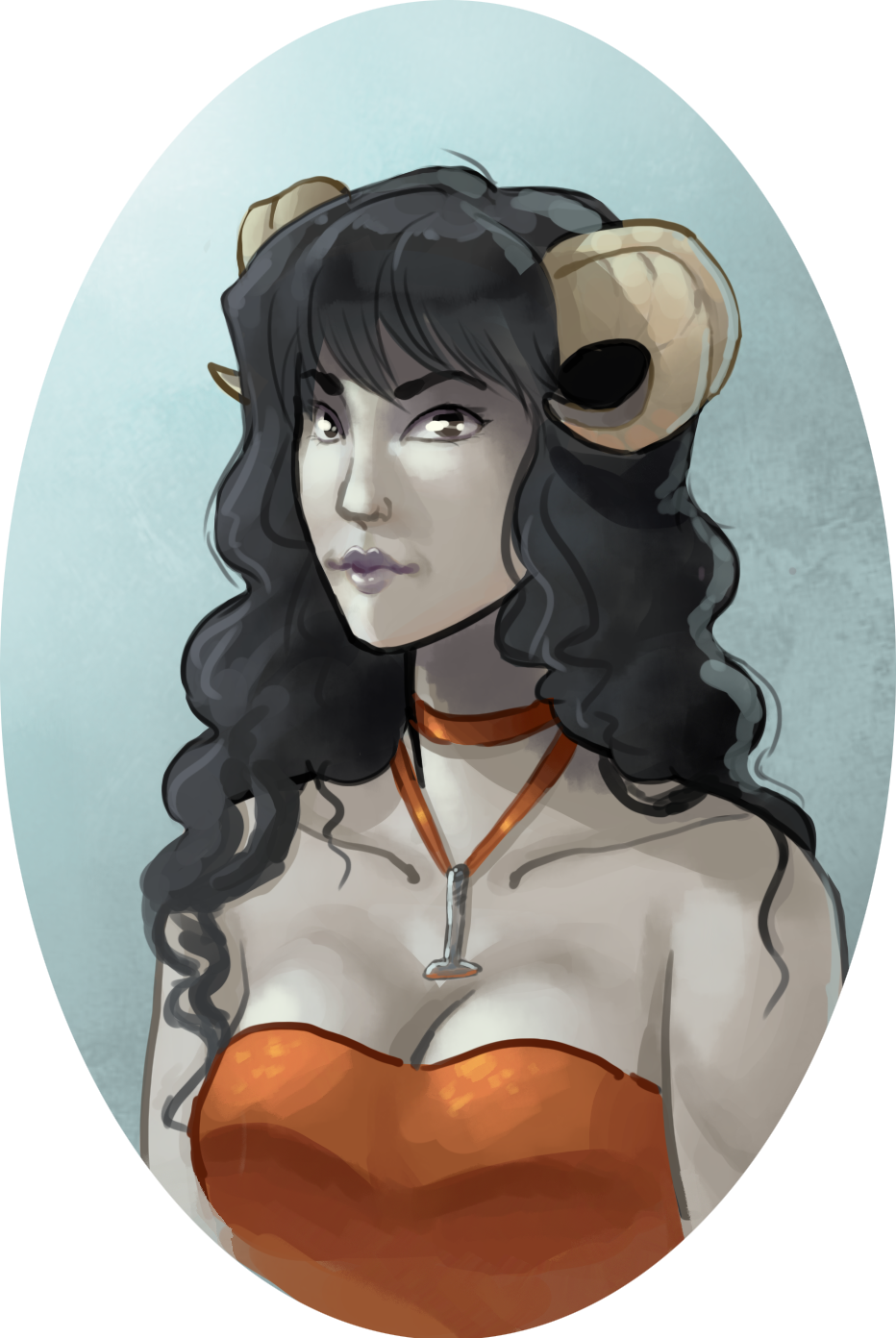 A tiefling character belonging to
cptlfrghtr
.
Tried some different things with the coloring/shading here, I hope it turned out well.

I like it.

/will have to play more Sacred as a daemon now
Reply

Thanks! I had a lot of fun making it!
Even though I'd never heard of Sacred until you mentioned it and I looked it up, I fully support this.

Reply

Everything's better with ram's horns. Everything.
Reply

While you're staring at the tiny hammer, the big one is coming up towards your jaw!
Reply