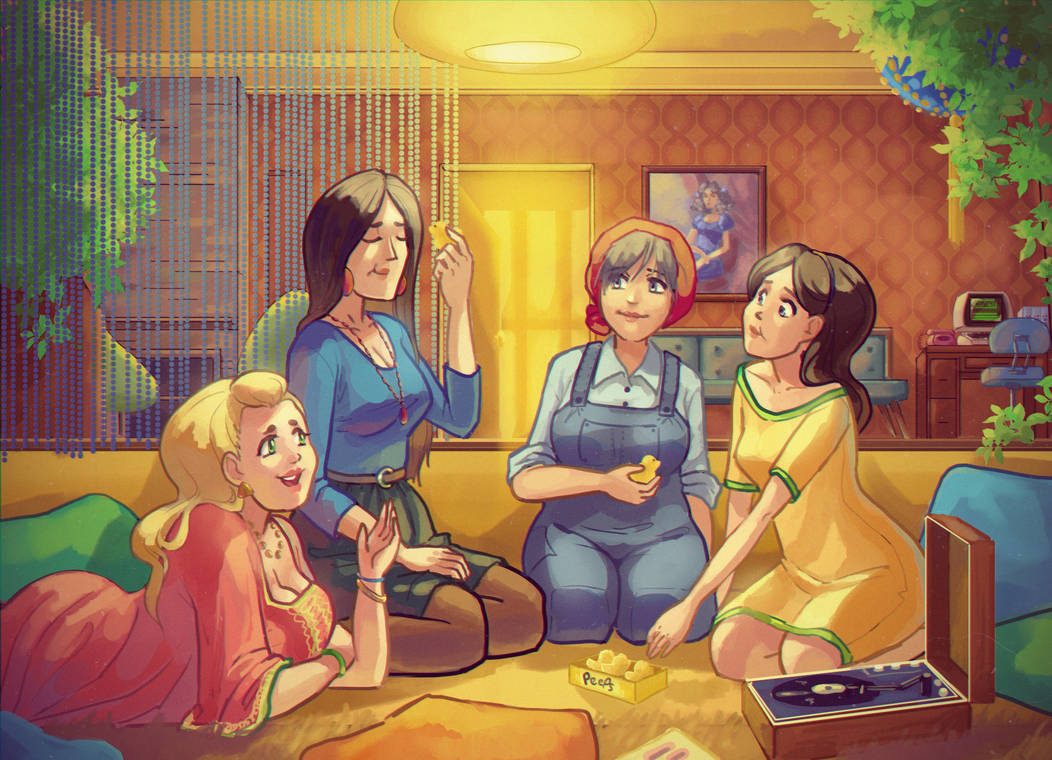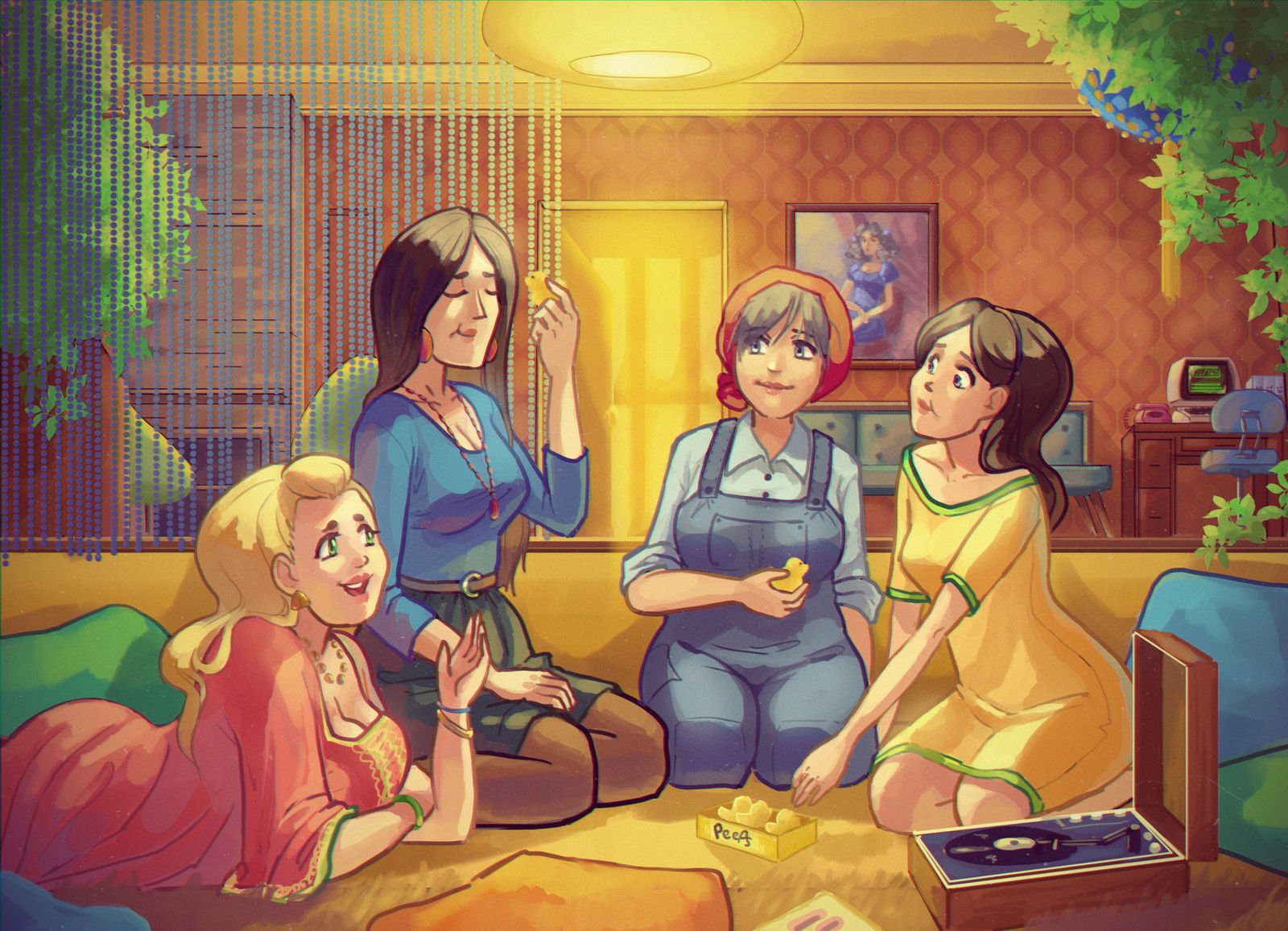 Awhile back
cptlfrghtr
asked for a drawing of OS/360-tan (second from left) and OS/ES-tan (Soviet clone of OS/360, pictured here at the far right) eating a box of marshmallow Peeps together. Because his birthday was coming up I decided to go all-out and include MTS-tan (far left) and DOS/ES-tan (Soviet clone of DOS/360, second from right) as well, because the more mainframes the merrier! (Technically there's a fifth here — points to whoever can figure out who she is.)
I also went all-out with the interior design because it's a dream of mine to be able to achieve full mastery of schlocky 1970s (and 50s, and 60s) design elements. The same goes for the coloring and aging effects - compare and contrast with the
un-vintage-ized version
.) I'm pretty pleased with the outcome, though in hindsight I may have used a little less yellow/gold.

The mastery is
resplendent
. Be proud. I can smell the shag carpeting from here. As for the lighting—I probably would've gone further with the chromatic washout. You've got dust on the picture, so it's probably been around long enough that the actual image has lost a fair amount of colour—moreso than shown! Consider
this
photograph from '76 and
this
one from 'sometime in the mid 80s'; while the second one is yellow, there's no chromatic vibrance. It feels like someone tinted a greyed-out photograph yellow, which is what happens when the pigments go—coldness despite being in a warm colour.
Reply

Fantastic, that's just what I was going for!
I wanted to go further with the aged effect but didn't know how best to go about it. (Besides the obvious slight shift toward red and yellow.) I just tried desaturating the image and then yellowing it —
this is what I came up with
. The luminosity seems a bit off, but I think it's a step in the right direction.
"Coldness despite a warm color" is one of the best descriptions of old photographs I've heard. Thanks for the insight in how to achieve that kind of look!
Reply

Ahhh, they all look like such good friends! Lovely room!
Reply

How cute...

P.S. Did you not that you introduced a modern element due to your cultural distance from '70ies?
Reply

Thanks!

I'm not sure what you're referring to - can you tell me what it is?
Reply

Reply