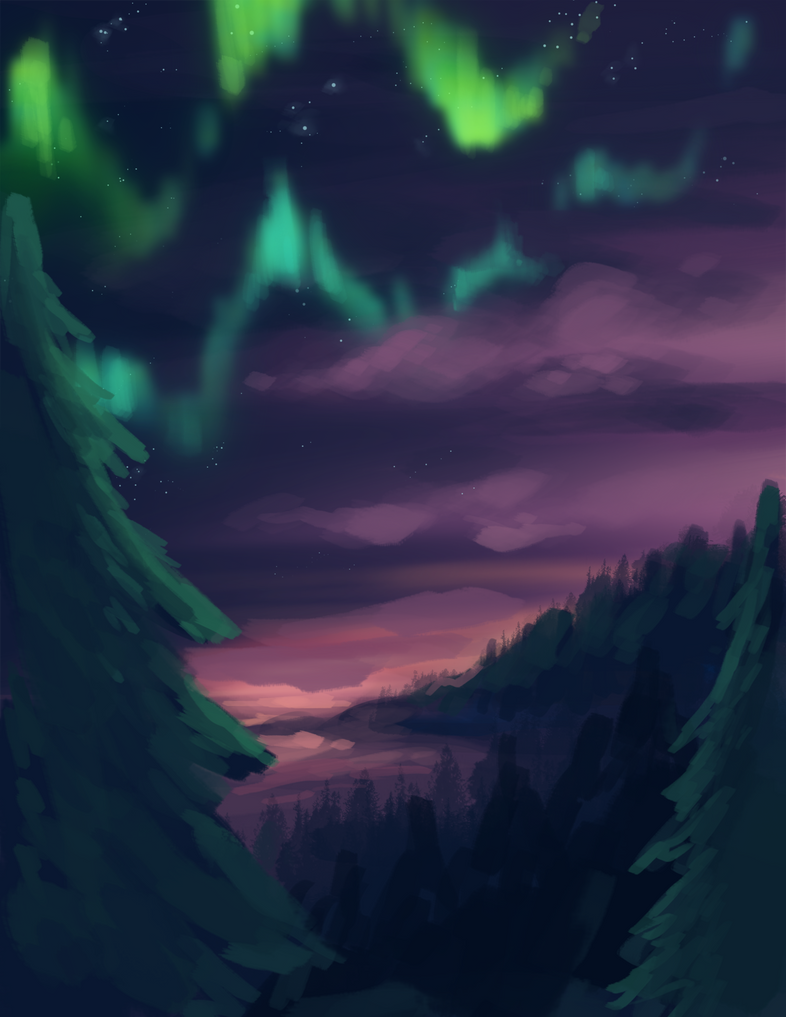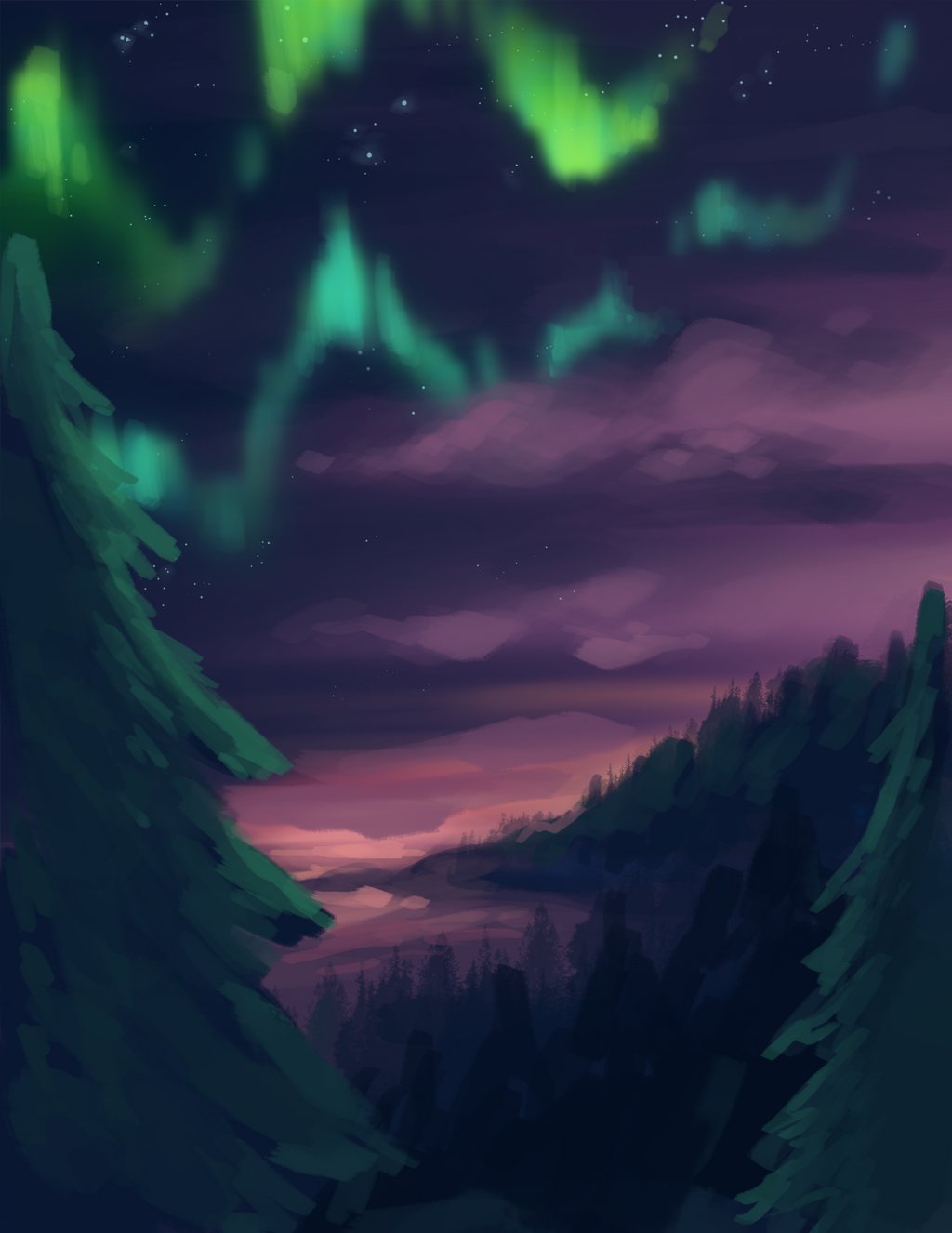 Remember when I used to paint things?
Moderately-quick painting based on
this old unfinished piece
I had lying around. Made mostly as an excuse to paint clouds and auroras and stars and pine trees, my four favorite things in the natural world. I should probably document the steps used to create those auroras before I forget them ... basically it came down to making wavy ribbons with a painterly brush (shape and color dynamics turned on) -> duplicating the layer -> applying gaussian blur + soft light overlay to one layer and vertical motion blur to the original -> painting over the original layer in places with another painterly brush to define the ribbons a little better.
Stock used:
More brushes by bigdaddy KFC

I have very few words for this. The composition is darling. (I might've gone with a bluer shade for the upper aurora band rather than a greener one, but, meh.)
Reply

Composition (or more accurately, compositions not involving nice linear horizons with little interference by foreground objects) has always been a challenge to me so I'm glad this turned out well!

Is that a critique of the color-composition or a personal preference? I've always felt greens are unrepresented in my color schemes...
Reply