Pre-order: Hetalia - Doujinshi Anthology - 「あなたの為ならいつまでも」
New Doujinshi release, and now opening
Pre-orders
for this Hetalia Doujinshi.
Pre-orders will CLOSE March 20th 2010 - It will only be available in limited quantity after.
Cover:
Title: 「あなたの為ならいつまでも」 (Anata no Tame Nara Itsumademo - For you, I'd forever)
Artists:




Pairing: Prussia x Germany, Prussia x Hungary, Austria x Hungary, Switzerland x Liechtenstein
Rating: PG-15
Language: English
Number of pages: 60
Size: dinA5 (14.80cm x 21.00cm)
Please note that the books will be sent out within 4-5 weeks after order confirmation, and take 3 days- 2 weeks to arrive, depending on your location.
To the people who preorder will receive two postcard illustrations (cover and following):
This anthology is based on the series "Axis Powers Hetalia" - contains 4 different stories with each a different pairing, done by four artists.
Samples: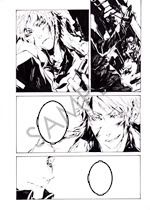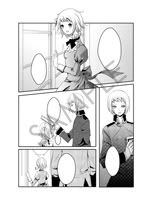 Price
Book: 8,50€
Shipping Worldwide with SAL: 6,00€
(Does not inlcude Tracking. Also, please use the currency converter in the following link, to convert EURO to your currency - USD/GBP/CAD/etc.
www.xe.com/ucc/
)
HOW TO ORDER:The only payment method is Paypal.
The Order will be received WITH the payment. The following Information MUST be included when sending payment through
Paypal to starwonders@live.com
NAME:
SHIPPING ADDRESS:
E-MAIL:
NUMBER OF COPIES:
If you got questions please contact
belialchan
for further information via note.
___________________________________
Commission
Thank you everyone for your patience.
Within the coming week I will send out the first batches of commissions and pencil sketches I have done so far (which are quite a few).
I'm sorry for some of the delays since I was repeatedly changing places and temporarily without laptop inbetween.
And again thank you for your support, I'm really grateful to all of you and will definately update you on my situation. m(_ _)m