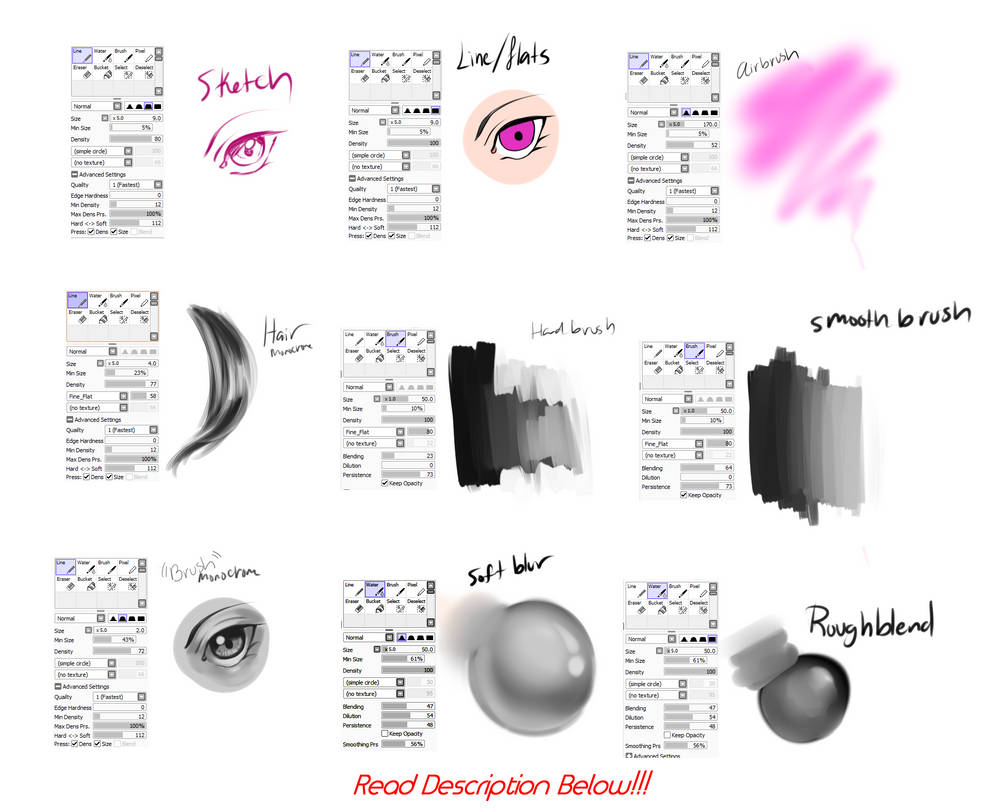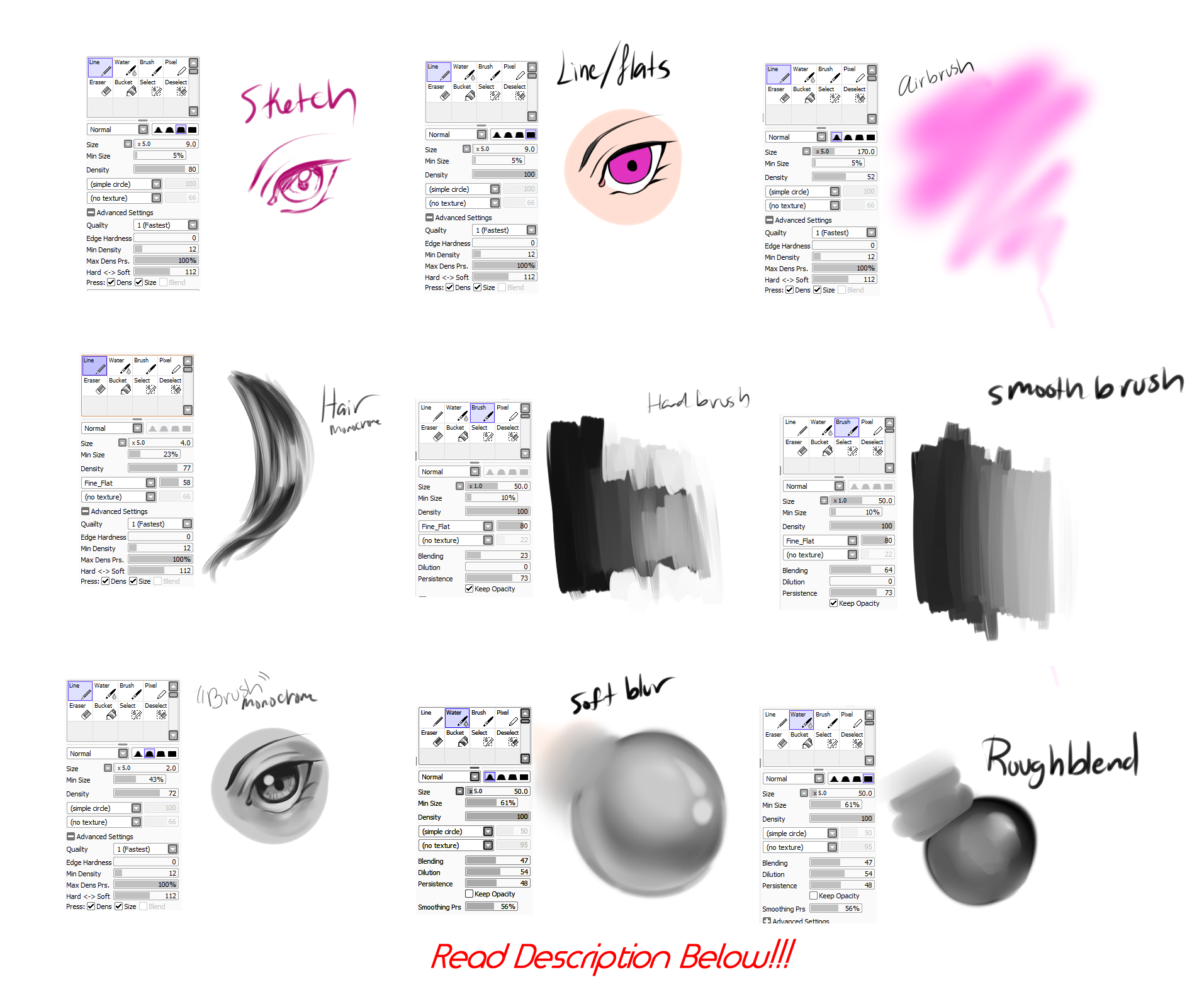 Watch
Requested by

during stream!
TL;DR Ver.

DO NOT COPY MY EXACT SETTINGS, ADJUST IT SO IT CAN WORK WITH YOU!

Check out KHRMemories', Rawdi's old speedpaints, and mines too see how they are used in action.

I have like a million settings all in the same 3 brushes. Special effects are all on photoshop or skills I've learned through trial and error.

Experimenting is the key.
________
Okay here we go. Prepare to read paragraphs.
I cannot stress this enough but
do not copy my exact
settings unless you know you hand will agree to it 100%. The reason why is that I see so many others ask for settings without knowing that those settings are what the artist prefers and not them. I've tested out so many other's and my own settings, it took me a couple of years before I found something I liked. Some artists prefer a slow brush or very jittery ones. I prefer fast moving brushes that are sensitive to pen pressure, that I can flick my wrist around with ease. Some advice on how to make your own perfect brush setting is to know your own pen control skill, how hard you press on the tablet, the tablet's sensitivity level, and drag.
As you can see I made 5 brushes out of one pen brush and some more out of the other the other two. I change my settings frequently when I draw so the ones above are just roughly what I use often or else I would be listing like 5000 brush settings. To see how to use them like I do, I suggest watching some of my speedpaints on youtube along with KHRMemories' and Rawdi's
old
speed paints where he still uses sai.
The results of my artworks and anyone else's would come from mixing, matching, and experience. For a style like this:
Maid Felicia!
I only used the pen and the watercolor brush. For this:
League of Bikinis: Ahri
, I used all three, some more often than the others. And this
Hyrule Warriors Knight Link
, I used only the pen and watercolor brush again. Special effects and other tricks all come from Photoshop and knowledge of paint tool sai itself, along with some skill. I use like 5 layers on different layer types to create a fire effect while others use only 1 or 3. It is all trail and error, just go and test things out. Have fun!
______________
Feel free to ask me any questions!
Tumblr
||
Patreon
||
Commissions
|