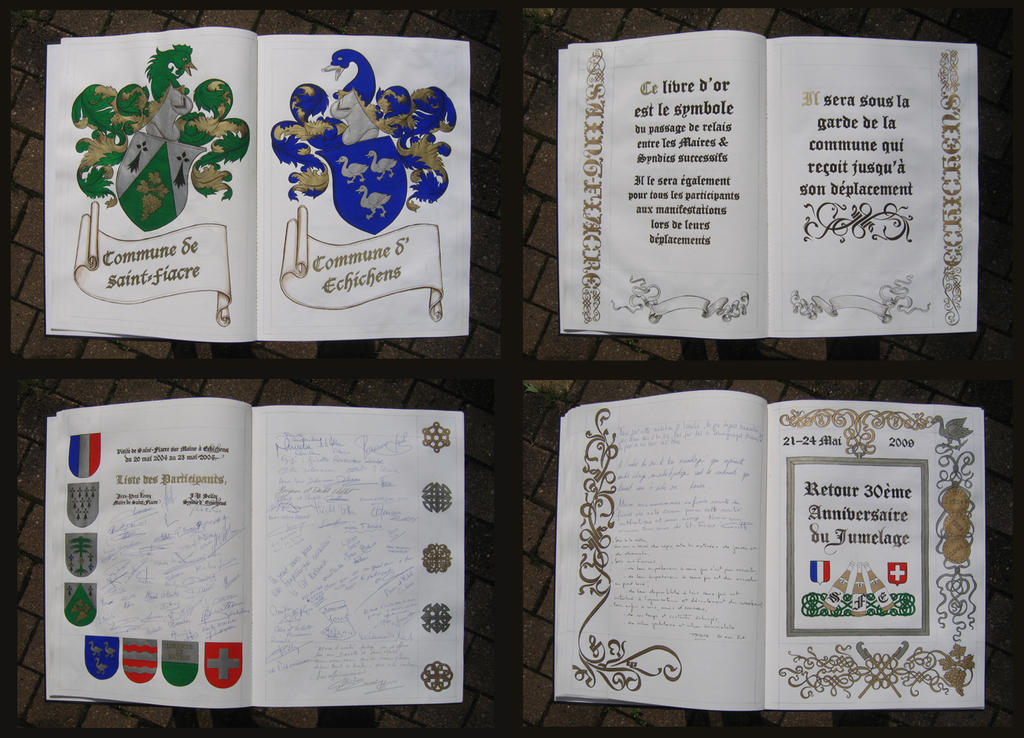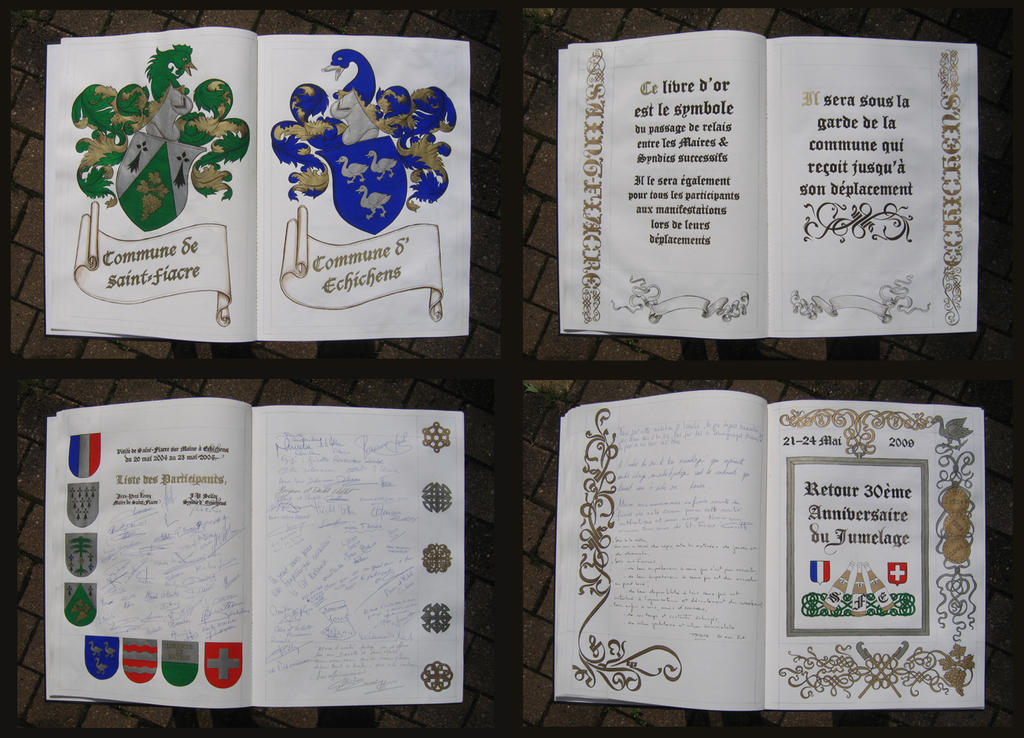 Watch
ornamentation of pages made for a book of twinning between the town of Saint Fiacre sur Maine (France) and Echichens (Switzerland).

I will definately say you are among the best calligraphers here in DA, along with me of course

U just have great control!
Reply

Superb detailed workmanship. I really love the town names in the margins.
Reply

OMG This is awesome. What size is your book? It's hard to tell from the photo? What kind of paper did you use? Did you use water color or gouache? The calligraphy is amazing. Did you use a dip pen or a quill?
I'm sorry way too many questions. It's a beautiful piece of work.
Reply